Former Secretary of State Hillary Clinton strongly defended the Iran nuclear agreement on Wednesday, but said she would take a "don't trust and verify" approach.
Even while mounting a strong defense for what would be President Barack Obama's most significant achievement — one that her State Department legacy is indelibly tied to as well — Clinton was also surprisingly critical of the Obama administration's handling of Iran following the 2009 protests, including herself in the criticism.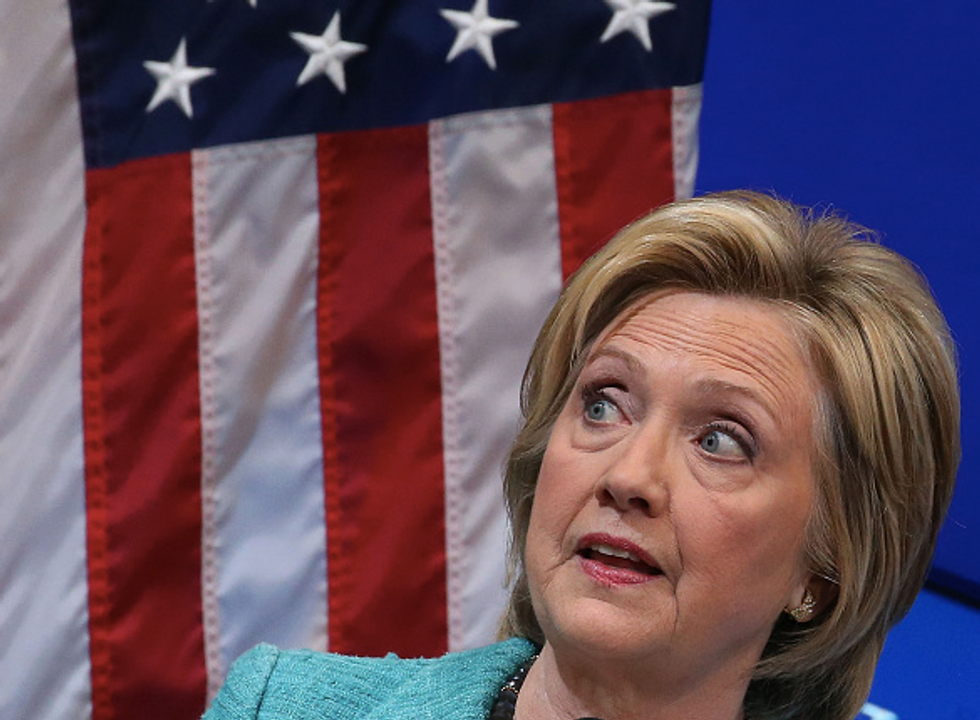 Former Secretary of State and Democratic presidential candidate Hillary Clinton speaks about Iran at the Brookings Institute, Sept. 9, 2015 in Washington. (Photo by Mark Wilson/Getty Images)
"We were too restrained in response to the protests in June 2009 and in our condemnation of the government crackdown that followed," Clinton, a Democratic presidential candidate, said Wednesday at the Brookings Institute in Washington. "That won't happen again. We will enforce, and if need be, broaden, our human rights sanctions. And I will not rest until every American detained or missing in Iran is home."
The Obama administration has been heavily criticized for leaving out of the deal the freeing of Americans jailed in Iran.
Clinton said she understood the concerns Israel has about the agreement, but wants to provide superior defense equipment for Israel to be protected.
"I would invite the Israeli prime minister to the White House in my first month in office to talk about all of these issues and to set us on a course of close consultation right from the start," Clinton said.
Her remarks come before Congress is set to begin debate this week on a resolution of disapproval of the deal — an action that will likely prove futile, as Senate Democrats now have enough votes to sustain a presidential veto of the measure.
Clinton said the deal makes the world safer than it would be without a deal.
"Is it perfect? No agreement like this ever is," Clinton said. "But is it a strong agreement? Yes, and we absolutely should not turn it down."
She said she was "appalled" by how Republican lawmakers opposed the deal, but said she respects the thoughtful opposition by Sen. Charles Schumer (D-N.Y.) She said the "driving force" for Republicans is to "close ranks against the president."
She also called for tackling the Syrian refugee crisis and conflict more aggressively, including the refugee crisis.
"The United States must lead in assisting those who have been uprooted by conflict, especially the millions of Syrian refugees beseeching the world to help them," Clinton said. "As Pope Francis has reminded us, this is an international problem that demands an international response. The United States must help lead that response."