Alex Lopatnyuk of Florida was out for a gator hunt.
To document his adventure, he thought he'd start by taking his first "GoPro selfie." With his camera attached to a selfie-stick, Lopatnyuk filmed himself driving his mud-splattered, maroon Jeep as he followed a truck toting a canoe.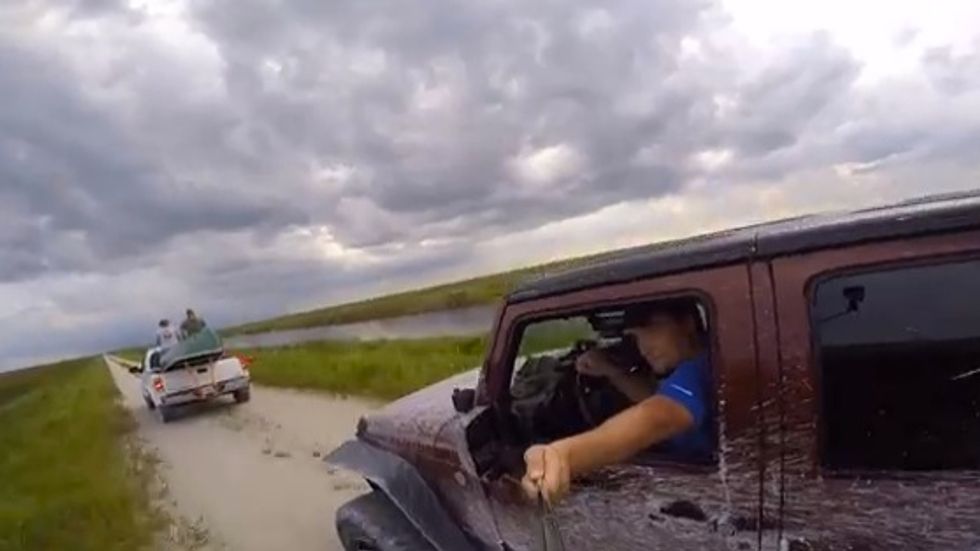 Image source: YouTube
Turning his eyes from the road and toward his camera for only a second, Lopatnyuk missed the moment when the truck ahead of him braked.
"FAIL," Lopatnyuk wrote in a description of the video, showing the green canoe smash through his Jeep's windshield.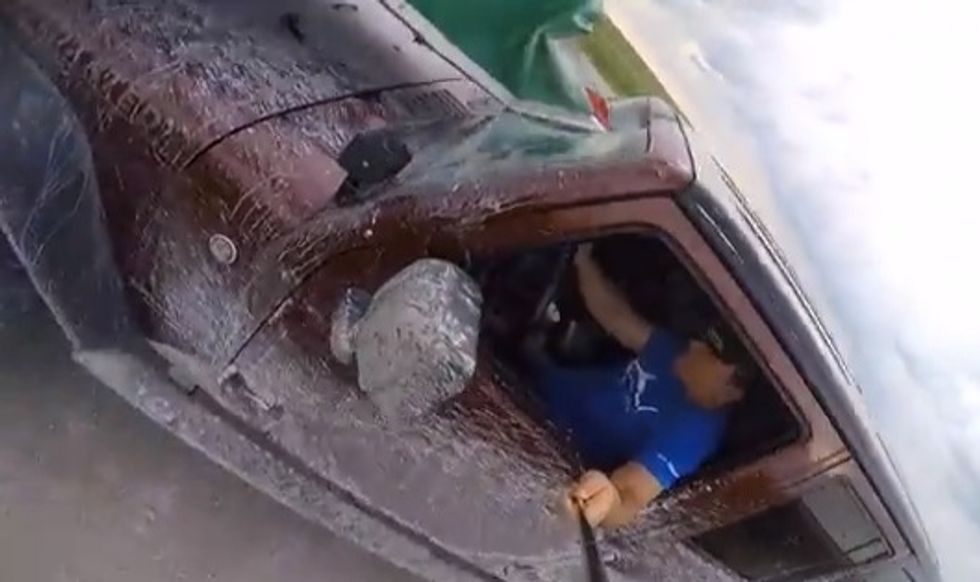 Image source: YouTube
After the incident, it sounds like he said "oh crap."
Watch the video, which includes images of the damage as well:
"[T]his is why you shouldn't Text and Drive or try to take a selfie and drive, this is a PSA!" Lopatnyuk wrote on his Facebook page.
Lopatnyuk did not immediately respond to TheBlaze's request for comment.