Presidential contender Donald Trump scoffed at rival GOP contender Carly Fiorina and took a shot at her physical appearance when video of the former Hewlett-Packard CEO appeared on the news, according to a Rolling Stone report.
"Look at that face!" he reportedly exclaimed while watching her speak on the news. "Would anyone vote for that? Can you imagine that, the face of our next president?!"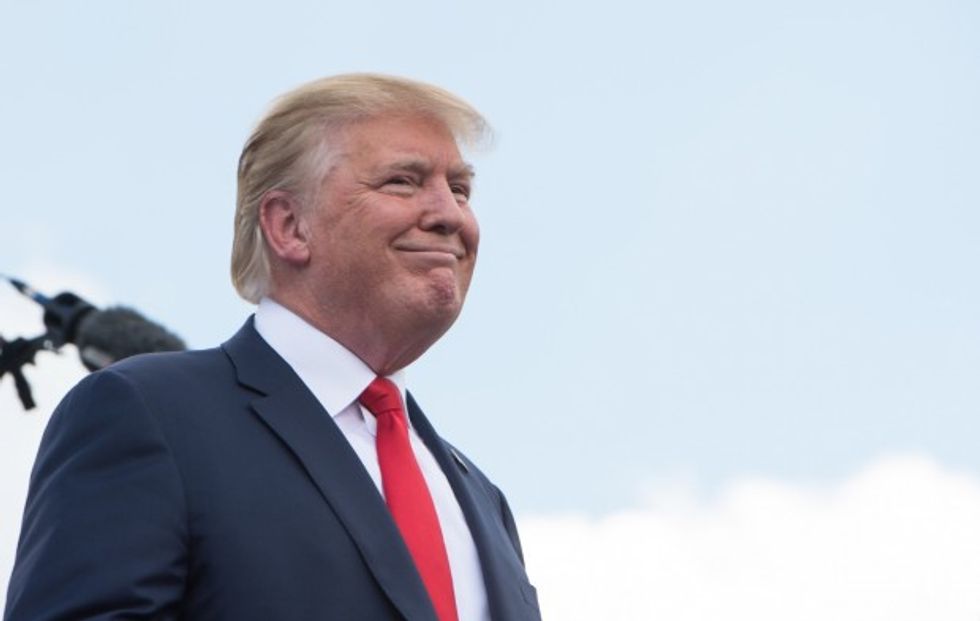 NICHOLAS KAMM/AFP/Getty Images
The real estate tycoon continued as his staffers laughed, according to the Rolling Stone report.
"I mean, she's a woman, and I'm not s'posedta say bad things, but really, folks, come on," Trump reportedly said. "Are we serious?"
During the first GOP debate, Fiorina blasted Trump, noting that the billionaire had received a call from former President Bill Clinton before he announced his run for office. In the debate aftermath, Fiorina was also the first candidate to come to Fox News host Megyn Kelly's defense following Trump's "blood" comment.
Trump and Fiorina will likely face off on the main debate stage next week at the CNN debate.
—
Follow the author of this story on Twitter and Facebook: