Glenn Beck on Friday clarified his earlier comments about former Alaska Gov. Sarah Palin, saying it was "wrong" to call her a "clown."
"We all have bad days. We all have bad moments. We all have moments of frustration and anger," Beck said on his radio program. "And if you were listening to yesterday's program, yesterday was one of mine. I've always told you that I lead with my mistakes ... so I'm going to lead with it."
"I stand by all of the comments that I made yesterday, with the exception of one," Beck said. "I called Sarah Palin a clown yesterday. And last night, I was really bothered by it because it was unkind, it was childish, and it was wrong of me to name-call."
Beck said he is at a point where he "can't see past the dying children at the hands of ISIS," and that he truly believes "we're at a point of no return with God, that if we don't stand for his principles right now, it's done."
"I heard her speech after Donald Trump's speech, which was a clown show. And I couldn't believe that this is how all of us are dealing with this issue," Beck continued. "And you know, it's wrong of me. Who do I think I am that everyone should see the same way I see things, or adopt exactly the same approach?"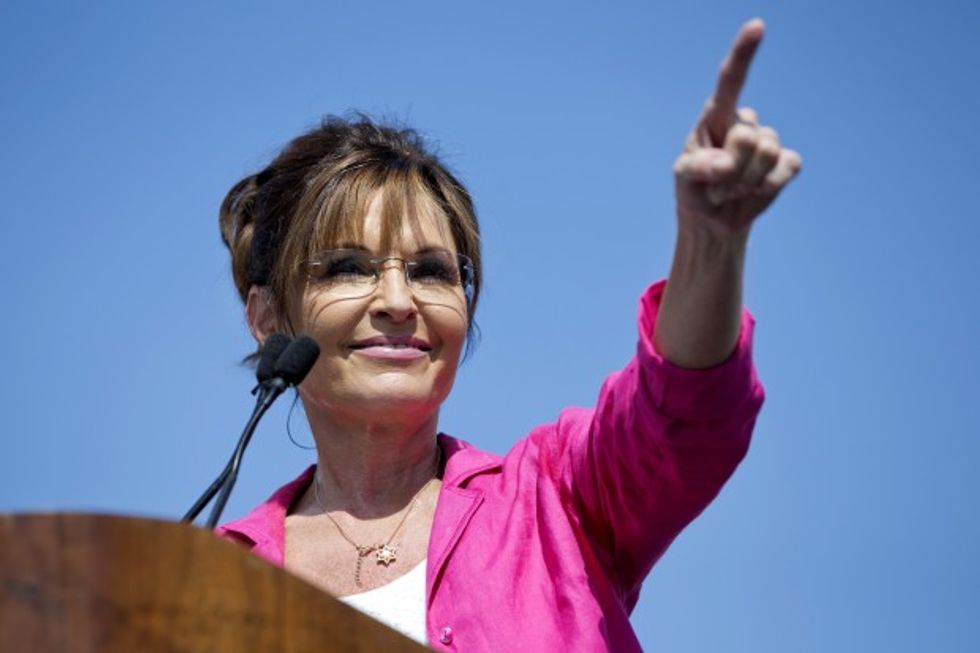 Former vice presidential Republican candidate Sarah Palin speaks during a Tea Party rally against the Iran deal on the West Lawn of the Capitol in Washington, Wednesday Sept. 9, 2015. (AP Photo/Jacquelyn Martin)
Beck said he doesn't have a relationship with Palin, and though he admires what she has done for the country, he disagrees with her on certain political issues.
"I haven't had a relationship with Sarah Palin for a long, long time," Beck explained. "Around the time that Gabby Giffords was shot ... I was in my car and I called Todd, her husband. I hadn't talked to her in a while; something was weird. And he told me, 'We've been told who our real friends are, Glenn.' And I didn't even understand that. I was stunned."
Beck said he had backed Palin in every way he knew how, and at the time, he "really believed in her."
"I was stunned," Beck repeated. "And I reached out a couple of times in a personal way when we were at events, but there was never anything meaningful. And I received the message, and that's fine. I don't know what they were told or by whom they were told. Whatever it was, that's fine."
Beck said "we're never going to agree on everything, and it's unreasonable to think that we should." In fact, he thinks "it's the push and the pull that actually makes us better and stronger."
"I've never said anything publicly or privately about [about Palin] that I would regret, until yesterday. I said she was a clown and that's wrong," Beck concluded. "That, however, is the only thing I regret saying, and I felt it was important to apologize for that part."
"But I want you to understand, it's OK that we disagree with each other," he added. "It's OK that we don't get along with one another. We don't hate each other. We're not trying to stab each other in the back or anything like that. That's never been the case."
[mlbvideo content_id=471000183]
The full episode of The Glenn Beck Program, along with many other live-streaming shows and thousands of hours of on-demand content, is available on just about any digital device. Click here to watch every Glenn Beck episode from the past 30 days for just $1!