A newly-released letter indicates the State Department inspector general opened up a "criminal investigation" into longtime Hillary Clinton aide Huma Abedin, a claim her legal team previously called "false and needlessly inflammatory."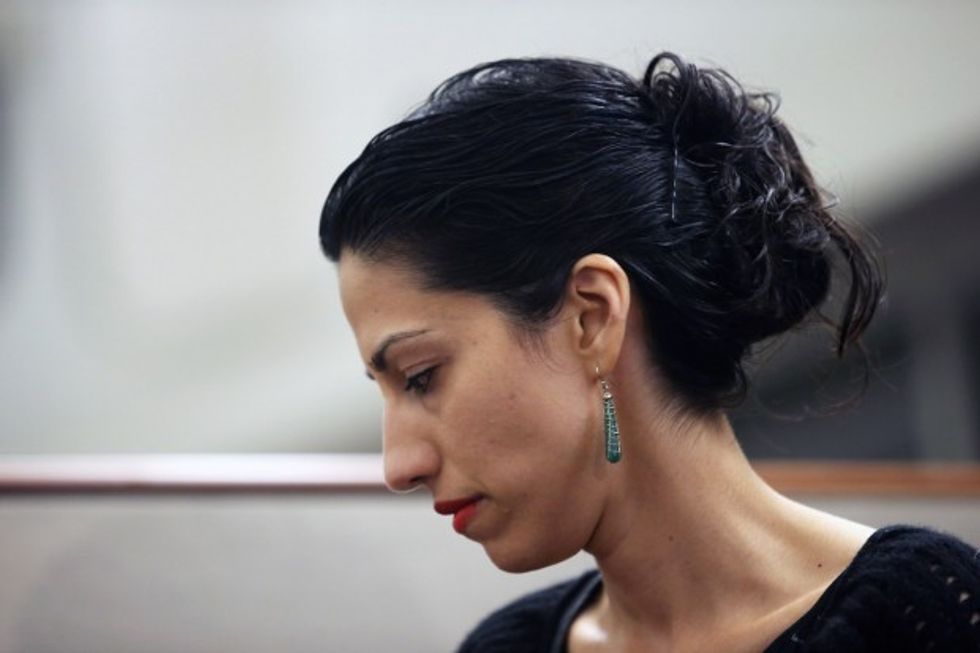 John Moore/Getty Images
In a letter published by Politico Thursday, the State Department notified the FBI in 2013 that it had opened up a criminal investigation into Abedin over allegations of embezzlement.
"This is to notify you the U.S. Department of State, Office of Inspector General, Washington, D.C., has opened a criminal investigation of the following: Subject: Huma M. Abedin. Title: Former Deputy Chief of Staff for Operations. Office: Office of the Secretary," the letter read. "The investigation concerns allegations of title 18 U.S.C. 641 Theft."
NEW: Letter to FBI:"This is to notify you that the @StateDept…has opened a criminal investigation of…Huma M. Abedin" http://t.co/qDbODL7Rvg

— Kenneth P. Vogel (@Kenneth P. Vogel) 1441935019.0
The Department of Justice never took up the issue, Politico reported, noting it was not clear why it hadn't been pursued. The claim is now being handled as an administrative matter in which the State Department has asked Abedin to pay about approximately $10,000. Abedin is still disputing the claim of embezzlement.
Just weeks ago Abedin's lawyers claimed the issue, which they did acknowledge, never grew into a criminal investigation.
"There is no criminal investigation and never has been," lawyer Miguel Rodriguez said, according to Politico. "To say otherwise is just patently false and needlessly inflammatory."
Abiden served as deputy chief of staff to Clinton while she was secretary of state and currently works as the campaign's vice chairwoman.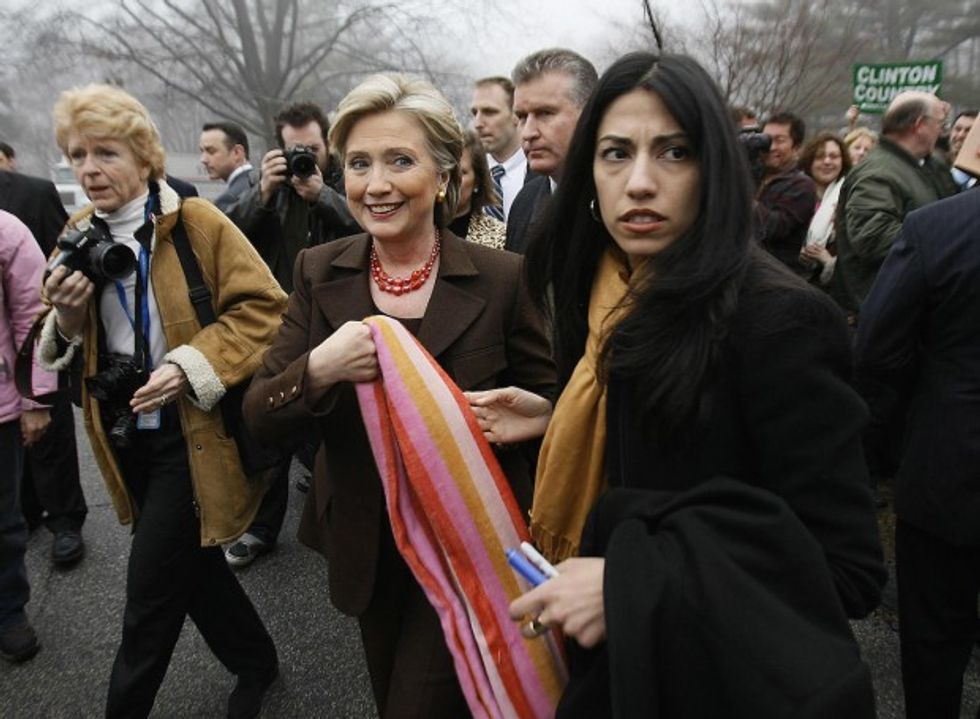 ROBYN BECK/AFP/Getty Images
Clinton's campaign defended the longtime aide, suggesting attacks on her were part of a partisan agenda.
"This is someone who has spent nearly two decades in public service, and is widely known for her integrity and tireless work ethic," campaign spokesman Nick Merrill told Politico. "After the birth of her son, she took maternity leave. The IG had questions about the details of her leave, Huma answered. There is a review ongoing. Anything beyond that is the product of partisan leaks with a clear agenda."
—
Follow the author of this story on Twitter and Facebook: