A husband and father paid the ultimate price to protect his family when a man tried to rob him, his wife and their 2-year-old daughter Sunday outside an ice cream parlor in Houston.
It happened when the suspect climbed into the backseat of the car next to the toddler and tried to rob the family. Houston Police Detective Christopher Elder said that the would-be robber pointed a gun at the woman who was in the front seat and told her to hand over everything she had, KHOU-TV reported.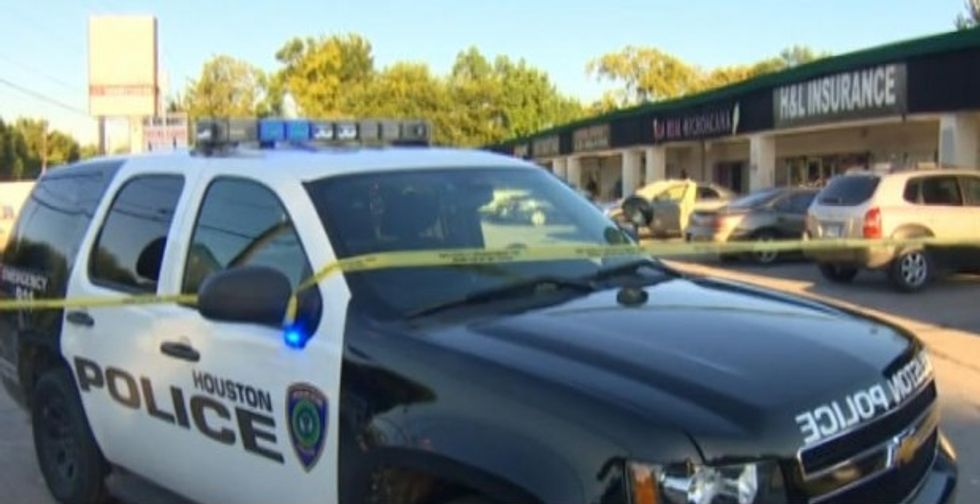 Image source: KHOU-TV
But the woman's husband wasn't about to let the suspect get away.
The two men then got into a fight inside the car and multiple shots were fired, all while the 2-year-old was still in her car seat just inches away. The husband and father was was later found dead in the driver's seat.
The suspect was able to get out of the car and run away, but he was later discovered dead across the parking lot.
Neither the woman nor the 2-year-old were injured.
The identities of the suspect or the family have not been released, and it is not clear whether the confrontation was random or if the suspect knew the victims.
(H/T: KHOU-TV)
–
Follow Jon Street (@JonStreet) on Twitter