In seven seasons, no contestant on "American Ninja Warrior" had ever even made it to the daunting Stage 4 challenge: climbing a replica of Japan's Mt. Midoriyama in 30 seconds or less.
But that all changed Monday night.
Isaac Caldiero and Geoff Britten became the first contestants to not only make it through the insane obstacles of the first three challenges, but also to compete in — and ultimately finish — the fourth stage.
Still, only one took home the coveted prize.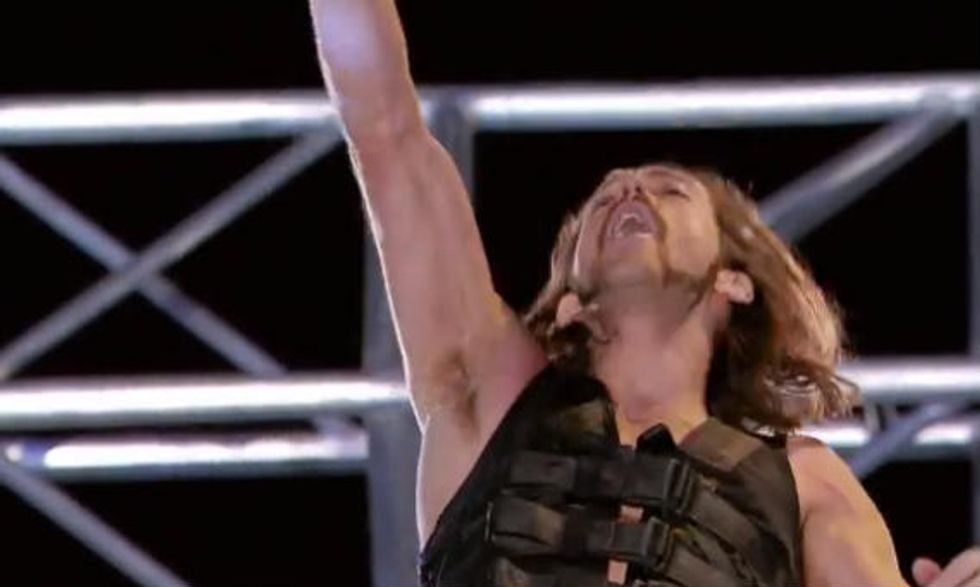 Image source: YouTube
"Oh, my goodness!" one of the announcers reacted as Caldiero neared the finish line.
In a lighter moment of the competition, Caldiero made the competition look so easy that at one point, he paused for a moment to make a face to the audience.
"What confidence," one announcer said.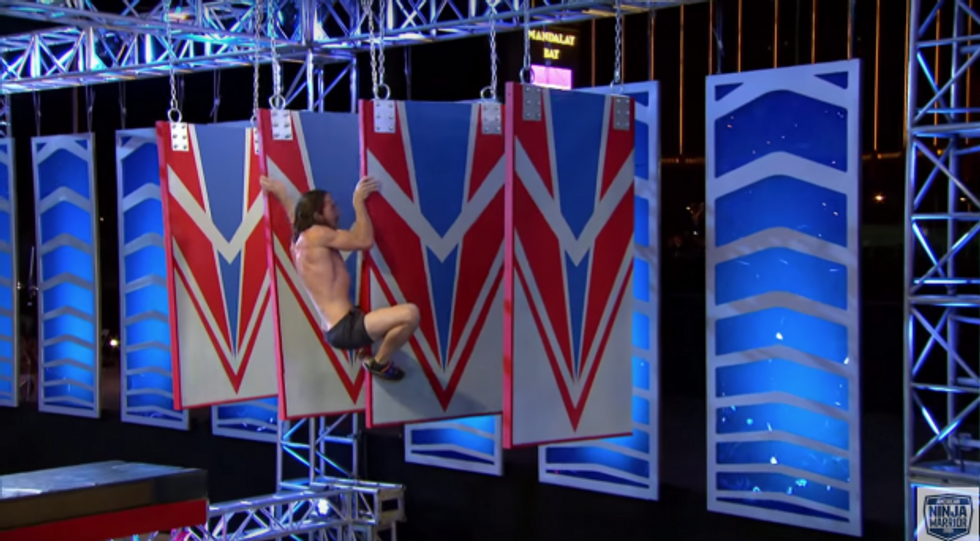 American Ninja Warrior/YouTube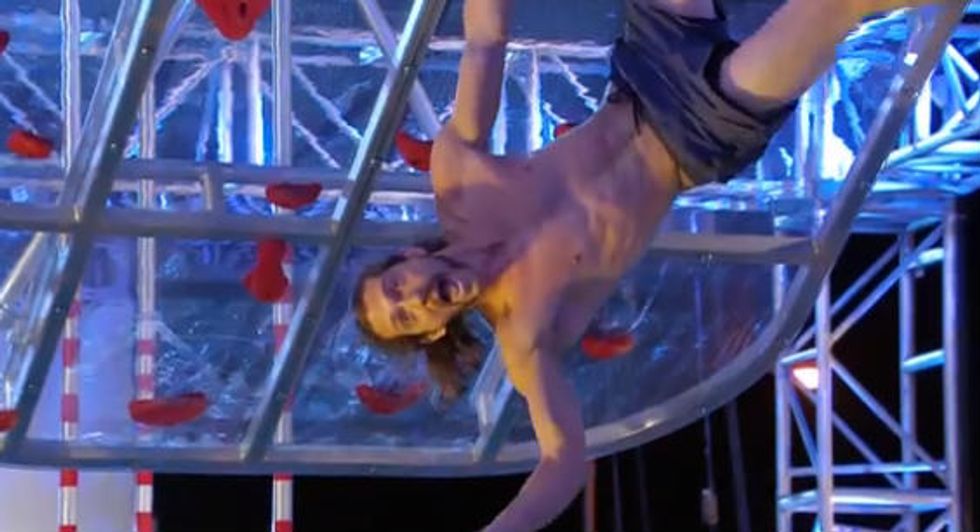 Image source: YouTube
"American Ninja Warrior," basically the modern-day version of "American Gladiators," awarded Caldiero a whopping $1 million for the impressive feat. Britten, however, only got bragging rights, despite technically being the first contestant on the show to complete Stage 4.
As executive producer Kent Weed told the Hollywood Reporter, "By the rules, the money goes to the fastest person. If there's more than one finisher, the one with the fastest time gets it."
"He's just so happy to have done what he's done," Weed added.
Watch as both men complete the insane climb:
(H/T: Deadspin)
–
Follow Jon Street (@JonStreet) on Twitter