Rasheed Abdul Aziz walked into a Texas church Sunday afternoon dressed in camouflage pants, tactical vest, boots and a camouflage helmet. A pistol rested in his waistband.
He would later proclaim that he was on a mission from Allah, witnesses said.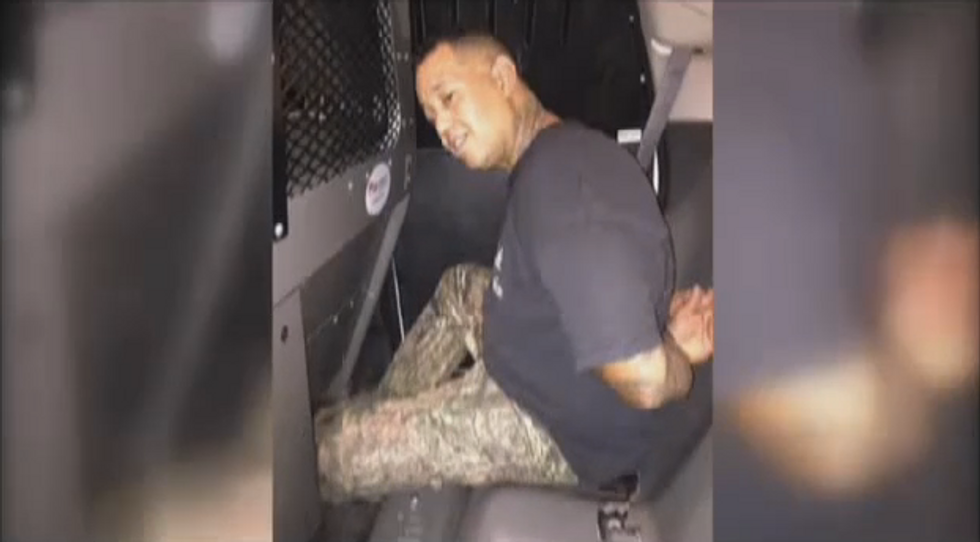 Rasheed Abdul Aziz (Image source: KLTV)
As Aziz entered the Corinth Missionary Baptist Church in Bullard, Texas, around 1 p.m., he asked a deacon where he could find the pastor, the Tyler Morning Telegraph reported. He just wanted to see him for prayer, he told the deacon. Although the morning's worship service was long over, the church was still bustling with people: children played in the fellowship hall, church members planning an upcoming fall fest, and Pastor John Johnson III sitting in the conference room working with his teenage son.
"Every hair on my neck just stood up," Johnson said of the moment Aziz walked into the conference room. "It was almost like you could just like feel the presence of just negative energy."
According to the Morning Telegraph, Aziz almost immediately became irate, ranting that he was a "man of Islam" who had demons chasing him and was instructed to "slay the infidels" and kill any Christian or Jew who did not abide by the teachings of Islam.
"He said people are going to die today, that's what he said to me," Johnson told KLTV-TV.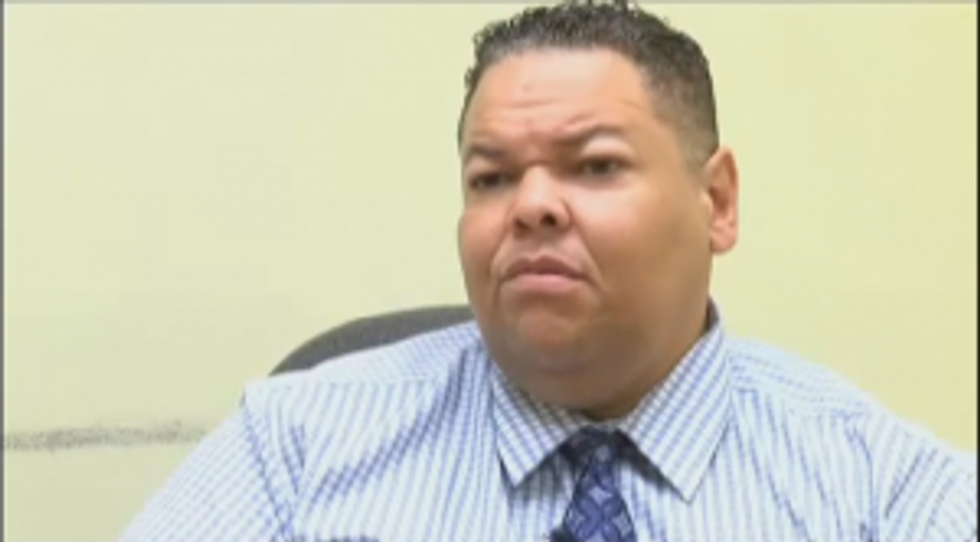 Pastor John Johnson III (Image Source: KLTV)
But Johnson, 45, remained calm and asked the man what he could do for him as he stepped between him and the door to the rest of the church. Besides being the pastor of Corinth Missionary Baptist, Johnson works full-time with troubled youth as a student services intervention specialist at a nearby school. He's also a former parole officer and has been trained in crisis prevention, verbal de-escalation and working with mentally ill offenders.
So Johnson told the man to sit down and offered to pray for him and get him a cool drink. He said he needed to take care of the children quickly — his excuse to step out into the hall to alert his wife and another church member that Aziz had a gun.
"Immediately my mind went to the fact that I knew we had several children and young members that were playing and running in the fellowship hall. I mouthed to them, 'This man has a weapon, I need you guys to go,'" Johnson told KLTV.
And as another church member already had dialed 911, Johnson decided to go, too.
"We can get another church. We can get more walls, but we cannot get new people," the Morning Telegraph said he told his wife.
Aziz was arrested later that afternoon by Smith County law enforcement while in a subdivision, still dressed in his camo and tactical gear — his pistol still by side. He was charged with felony possession of a firearm and taken to the Smith County Jail where he is expected to face more charges from Cherokee County, where the church is located.
But even after his arrest, Aziz's interactions with the church weren't finished. Police said Aziz may have returned to the church after he and the congregation left to slip a note under the front door, which a deacon found Monday morning.
Image source: KLTV-TV
"My name is Rasheed Abdul Aziz. You helped me at a time of need. This house is blessed by God & all faiths. Muslim, Jew & the Christian shall all gather here in Peace and Justice for God as a whole for the betterment of mankind as a whole. I thank you," the note read.
Johnson said "that note was in stark contradiction to what he did in deed and statement," but said he is grateful that God gave him the mindset and clarity to be able to defuse the situation.
"It was as if we had trained, but we hadn't," Johnson said.
Corinth Missionary Baptist has already changed the visitor protocol and will purchase security cameras in the event of a future incident.
"Do not get caught thinking that this only happens in other places, in big places," Johnson warned other pastors.