Harald Krüger made his first major public appearance as BMW's chief executive officer Tuesday, but he fainted just five minutes into the news conference.
Krüger, who is 49-years-old, has been the CEO of the car manufacturer since May, but his presentation at the Frankfurt Motor Show in Germany was his public debut. Approximately five minutes into his presentation, he began to stumble and then hit the ground.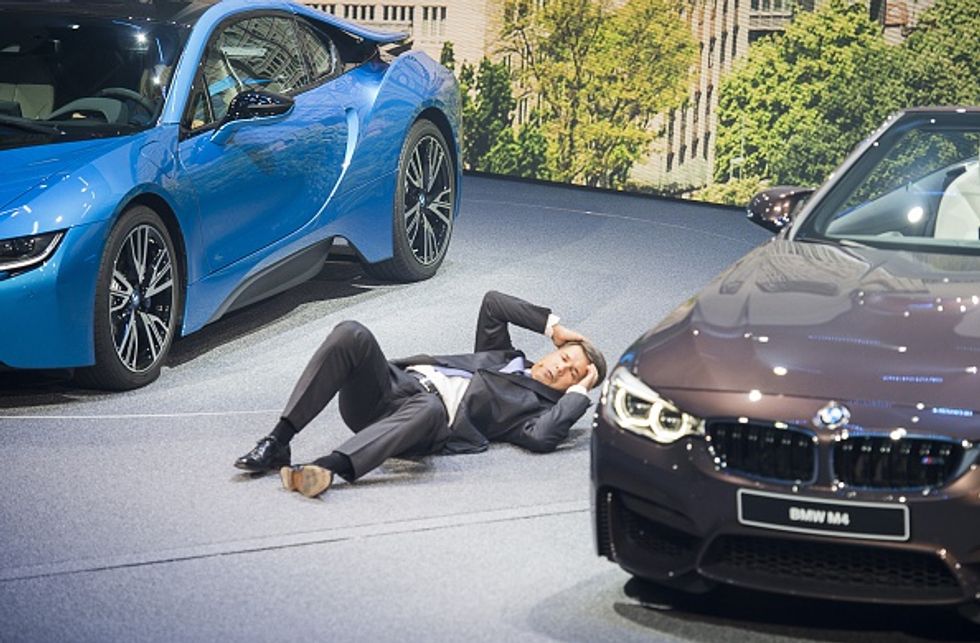 CEO of BMW Harald Krueger falls to the ground after fainting during a presentation at the 66th IAA auto show in Frankfurt on Sept. 15, 2015. (AFP photo/Odd Andersen)
According to Business Insider, Krüger was helped up by two assistants and another man helped to escort him off the stage.
BMW said in a statement that Krüger was in stable health and "recovering well," according to Business Insider.
Watch the video of the CEO fainting below.