After showing us the perspective of a wildebeest carcass being eaten by vultures, National Geographic is at it again with a new point-of-view perspective that you'd never want to be on the receiving end of.
This time, they have a video showing the "dinner's-eye view" of a camera as its met by a hungry saltwater crocodile.
According to the video description, the photographer Trevor Frost and filmmaker Melissa Lesh spent a month capturing images and videos of the crocs in action, including "what is likely the first videos ever of a saltwater crocodile attack from the inside of its mouth."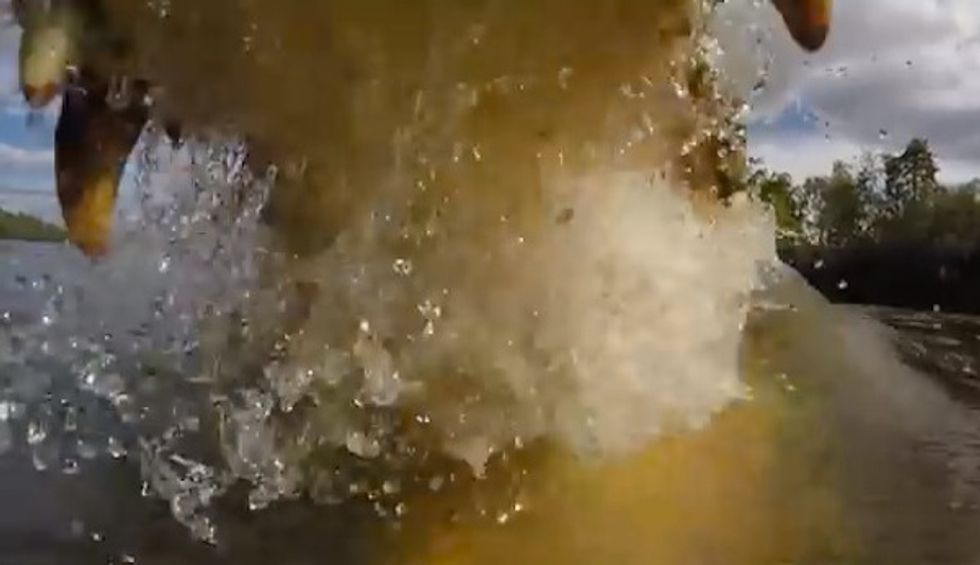 Image source: YouTube
National Geographic reported that saltwater crocodiles hold the world's strongest bite force record, reaching up to 3,000 to 5,000 pounds per square inch.
"That kind of force can easily crush a human skull," the video description read.
Watch the footage:
Frost told National Geographic that he stayed in one boat while he sent off smaller, remote-controlled boats with cameras, hoping a crocodile would strike.
"It was just jaws around the camera — under. All of the sudden, two seconds, he was gone," Frost said in the video. "That's how quick you disappear if you're attacked."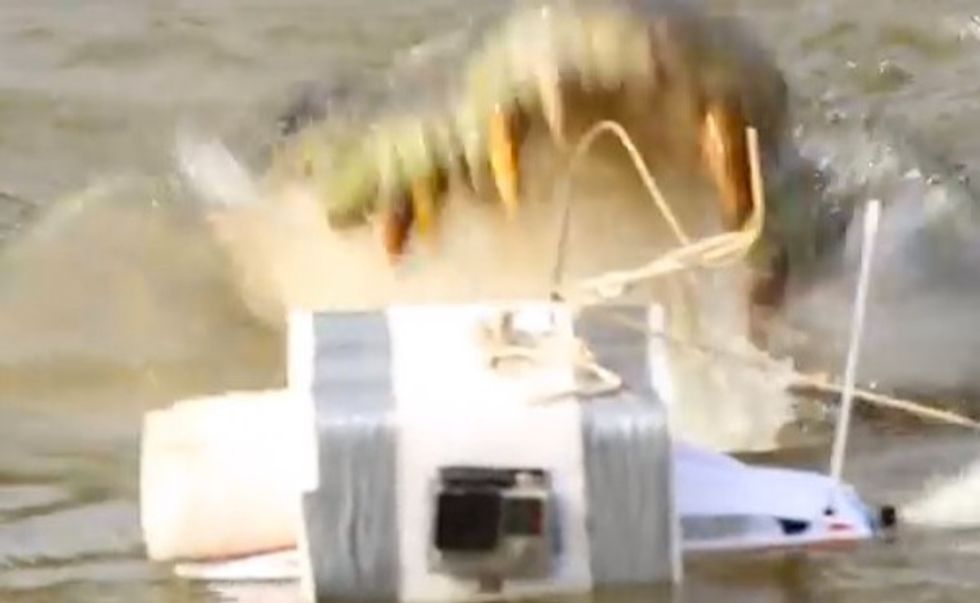 Image source: YouTube
"I definitely have an enormous respect for the creature, and my heart is always going," he told National Geographic. "I'm always thinking about every little thing that could go wrong to make sure that I stay safe and that I keep my team safe as well ... So far I'm still alive, and I've got all my fingers and toes."
(H/T: Huffington Post)