One of the most famous "Saturday Night Live" sketches is a sendup of the long-running game show "Jeopardy!" In the popular comedy clip, comic Norm McDonald, portraying actor Burt Reynolds, lampoons "Jeopardy!" host Alex Trebek (played by Will Farrell). However, the Burt Reynolds character demands Trebek call him "Turd Ferguson."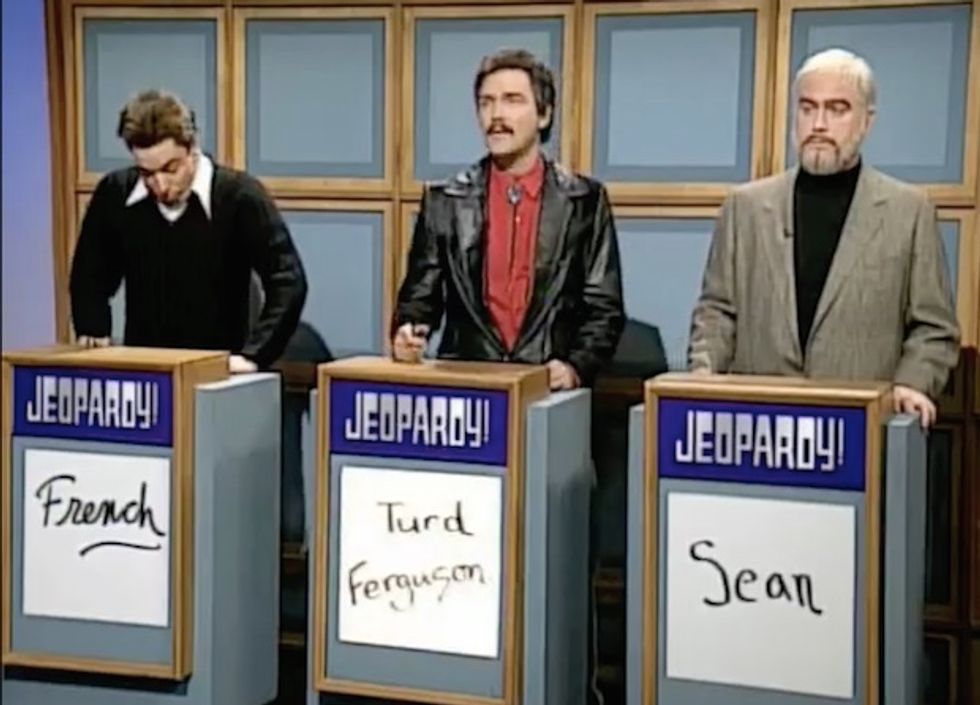 Image source: YouTube
During the "Final Jeopardy" round on Wednesday night's episode of the syndicated game show, a contestant named Talia did not know the correct answer to the last question and used the opportunity to zing Trebek.
The category for "Final Jeopardy" was "Oscar Nominated Songs" and the answer the contestants faced read, "This song from a 1999 animated film about censorship had a word censored from its Oscar performance."
Watch the clever contestant pull off the prank.
--
Follow the author of this story on Twitter and Facebook: