Shelly Goode had just finished her night shift at the hospital when she was contacted by Seagoville High School where her son Jaegur attends.
Seems the North Texas school penalized Jaegur with an in-school suspension — because his American flag T-shirt was violating the dress code.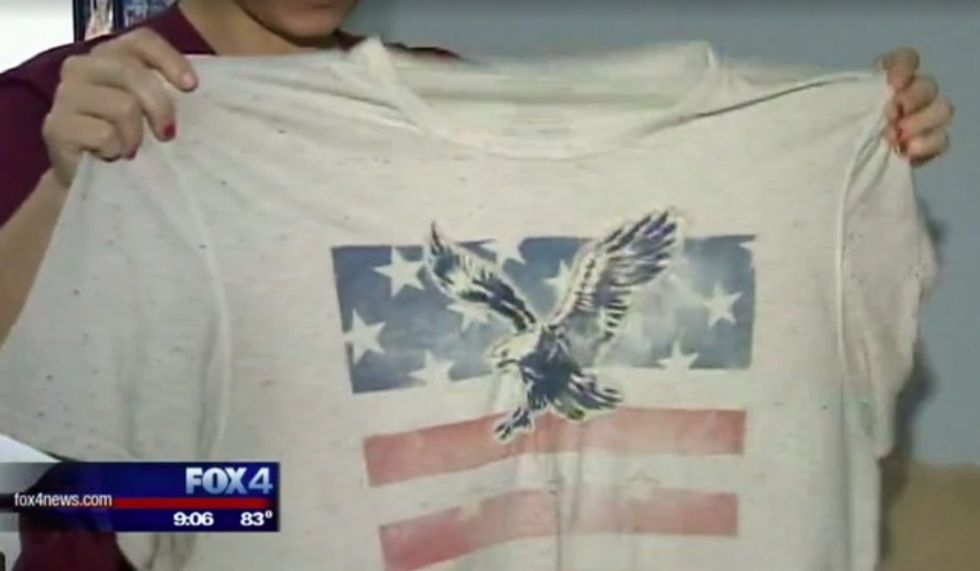 Image source: KDFW-TV
Goode should have been asleep Monday but promptly got herself together and headed to the school to get to the bottom of what seemed to her like a ridiculous punishment.
What's more, Jaegur is in ROTC, hoping to earn a college scholarship through the program — and with all that on the line, the junior isn't given to breaking the rules, Goode said.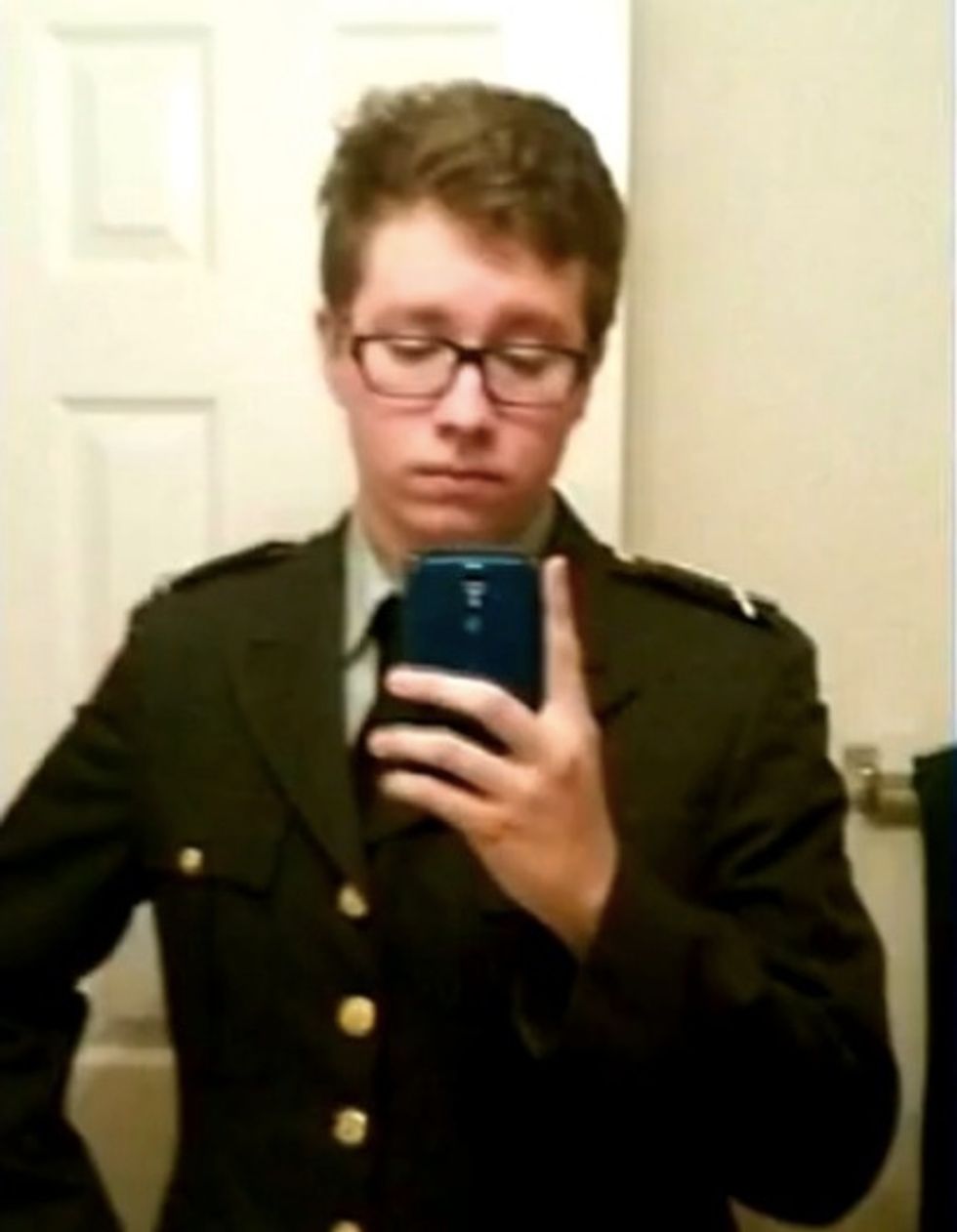 Image source: KDFW-TV
"He wants to go into the military," she told KDFW-TV. "He wants to help people, and any bad marks doesn't look good."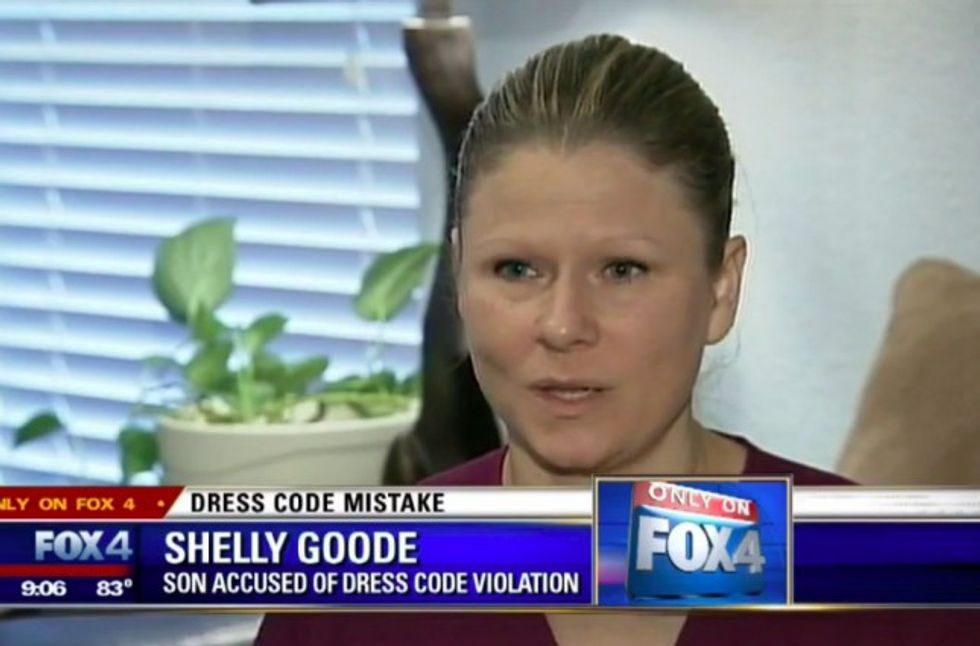 Image source: KDFW-TV
And apparently it isn't as though Jaegur was flaunting the shirt — he was wearing a hoodie over it, and Goode told KDFW that an administrator asked him to lift the hoodie.
Then to in-school suspension he went.
Goode was wondering why Seagoville High's dress code — which requires that students wear solid-colored shirts but makes exceptions for school and college logos as well as for pro-military shirts — apparently didn't allow American flag T-shirts.
When pressed, the assistant principal stood by the punishment, Goode told KDFW, so she requested an explanation in writing.
"I would like that answer," she told the station, which also queried the school district.
Then, while KDFW was interviewing Goode, the school's principal called her to apologize and said that Jaegur's American flag T-shirt was good to go for school attire.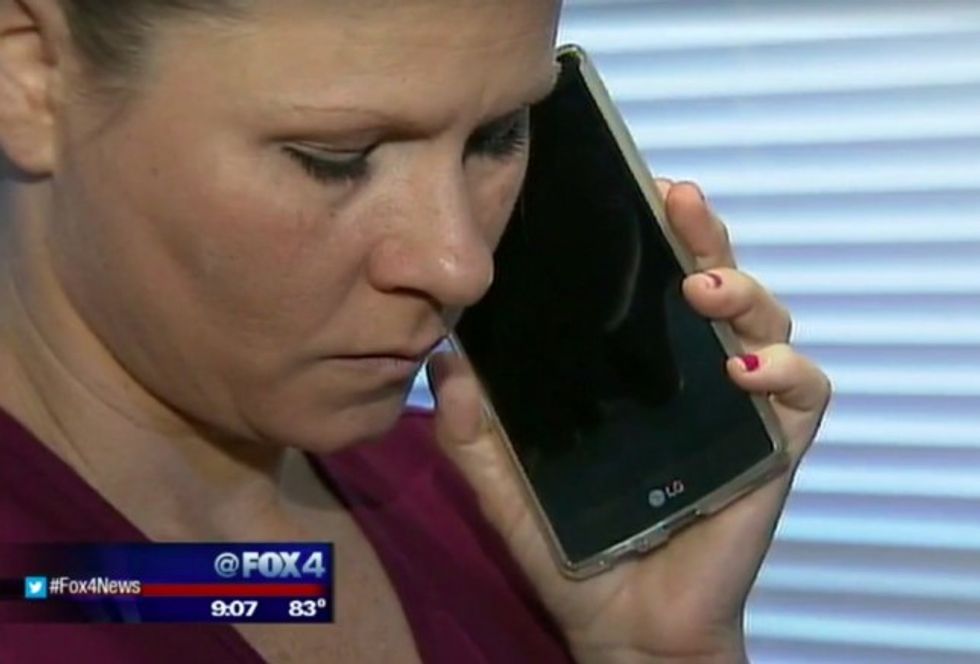 Image source: KDFW-TV
Goode called the about-face "huge."
"The fact that they're willing to stand by and see mistakes and grow from them," she told the station, "that means a lot."
The Dallas Independent School District, of which Seagoville is part, told KDFW that flags are allowed on clothing in schools.
The school's principal, who said he was away when the incident occurred, also told Goode that the in-school suspension Jaegur served would not be on his school record, the station said.
—
Follow Dave Urbanski (@DaveVUrbanski) on Twitter