"Duck Dynasty" star Sadie Robertson almost threw out an old notebook that she discovered while cleaning out her house last week — until something caught her eye: a few long-forgotten pages that she had written on nearly two years ago.
And after Robertson read the handwritten note, she found herself in tears.
"I had written four pages in this one notebook that I had written nothing else in," Robertson told TheBlaze on Friday, explaining that she quickly realized that the notebook contained a prayer letter that she had penned back in 2013 — an invocation for her future husband.
The prayer, which was written on October 7, 2013, made headlines in recent days after Robertson posted a picture of it to Instagram, along with an explanation and some advice for other young women.
"I want to encourage every single girl on the planet to write down a prayer for your future husband," she wrote. "Pray for him as if you already know him. He probably needs your prayers! He is going through something right now just like you are so pray him through it! Pray for his confidence! Pray for him to have strength! pray for him to be a leader, and not just go with the crowd!"
The prayer letter to God went on to ask for her future husband to be protected from temptations, to have the strength to resist the devil and to feel God's love, encouraging other girls to consider doing something similar, despite not knowing who they will eventually marry.
Robertson told TheBlaze that the idea to write a prayer for her future mate originated from a suggestion that was made by her Bible teacher back in the 7th grade. It wasn't until years later, though, that she decided to act on it.
"I didn't ever really think about it until sophomore year. I had just gone through a breakup," she said. "I was really upset and I wrote down a prayer for my future husband — 'This is what I want in a man' — and I prayed for that person."
Robertson said that she spent about a month praying through the letter for the man that she would one day marry, asking that God would help him out of any bad situations that he might find himself in.
"I'm a firm believer that prayer is power," she said. "I kept it, because I want to have it when I get married. I can look back and say, 'This is what I prayed for and this is what I have now."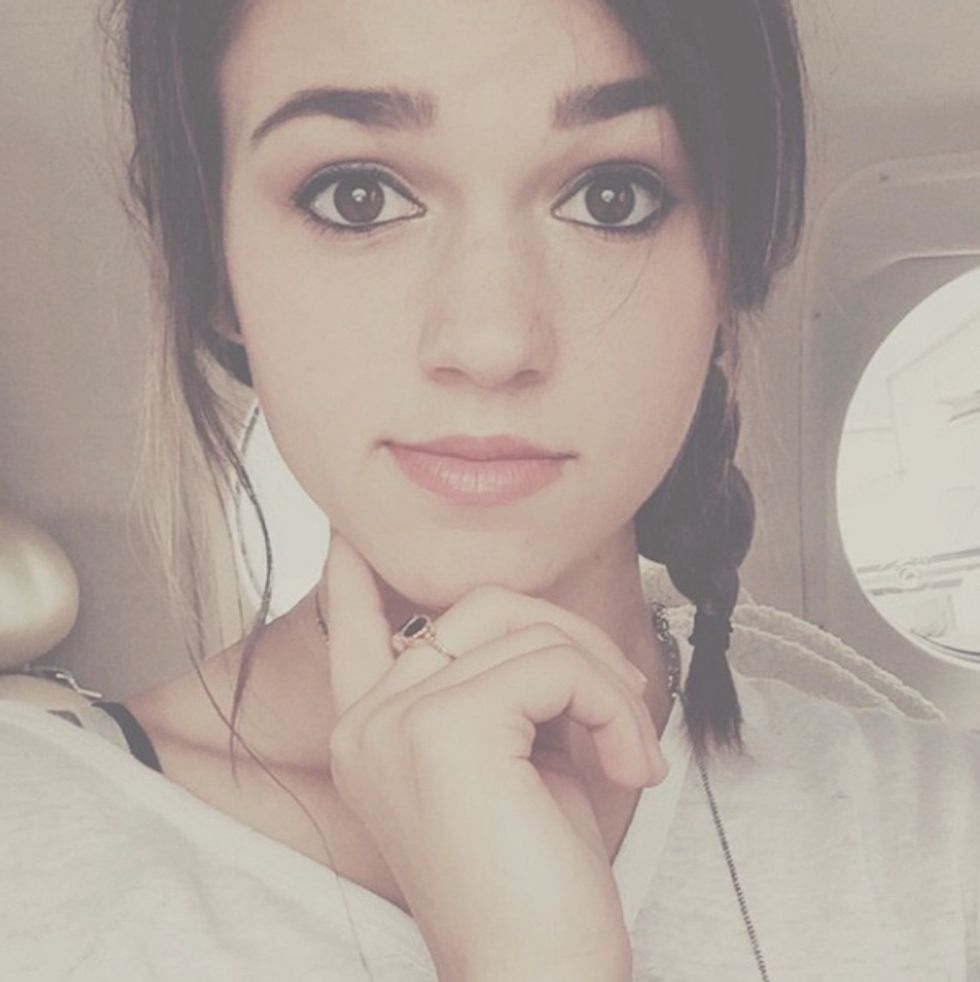 Sadie Robertson (Instagram/LegitSadieRob)
Robertson, who has been dating boyfriend Blake Coward for the past two years, said that, though she's not yet sure that the two will marry, the circumstances surrounding their meeting are fascinating.
"Exactly one month [after I wrote the letter] is when I went on a date with my boyfriend that I date now," she said. "We've been together for two years ... he is a man that I would marry, and he has all the qualities that I wrote in the letter."
Robertson said that Coward — who she did not know when she wrote the letter — had been going through some "rough times" around the time that she penned it and that he found the strength to push through them.
"I was praying that whatever this man is going through, that God would just pull him out of it," she said, reiterating that the two have no current plans to wed, but that she found the story of their meeting "powerful."