Kenny Belaey might be used to training, but the championship mountain biker went through six months of specialized practice to pull off his latest stunt.
Strung up in the French Alps, Belaey rode his bike over a nearly 60-foot-long slackline over a 367-foot drop.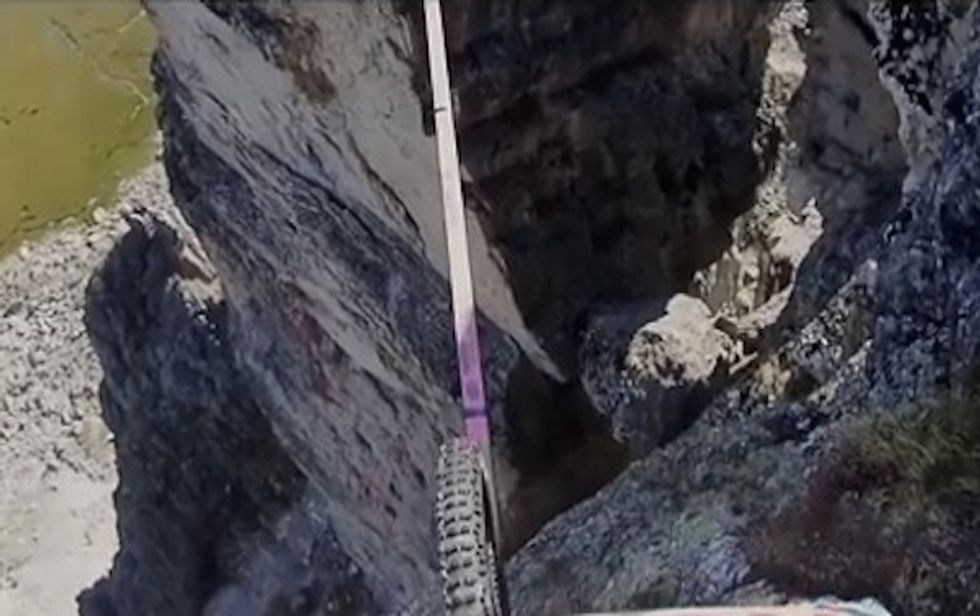 Image source: YouTube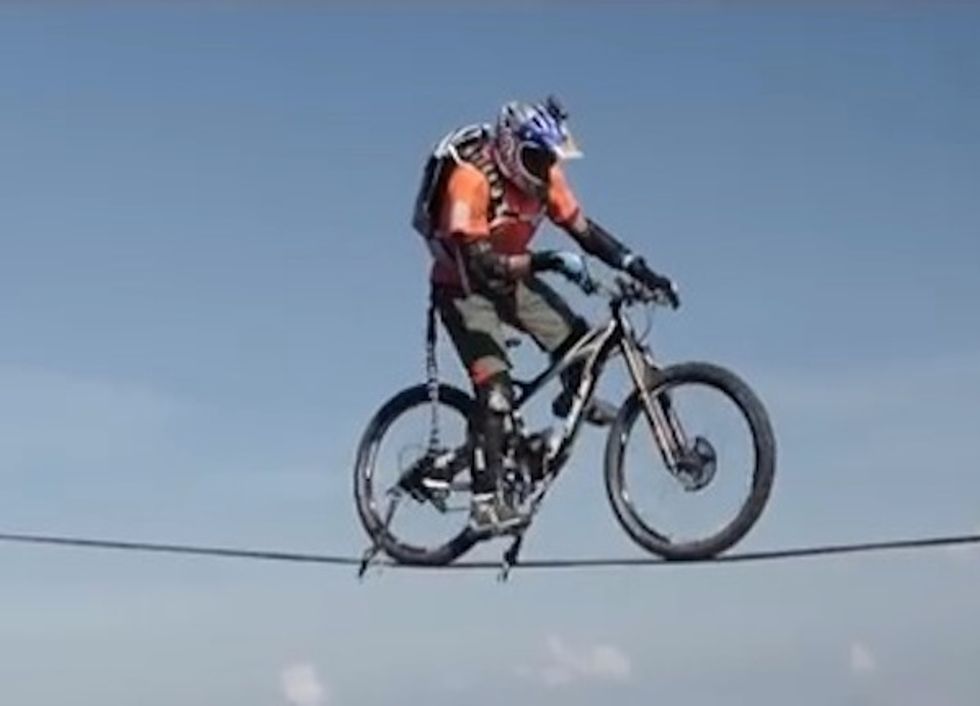 Image source: YouTube
According to Red Bull, his riding a bike on a highline in La Plagne is a "world first."
Watch the footage (and, yes, Belaey was tethered in case of a fall):
In addition to this feat, the Belgian athlete recently took home a bronze medal from the UCI World Championship.
(H/T: Gizmodo)