The lawyer representing the man accused of killing Texas Deputy Darren GoForth said Monday that his review of evidence has led him to believe the officer was at the gas station for a rendezvous with a woman he was having an affair with.
"I believe he was not there pumping gas. I believe he went to the station to meet this young lady," said Anthony Osso, who is representing Shannon Miles.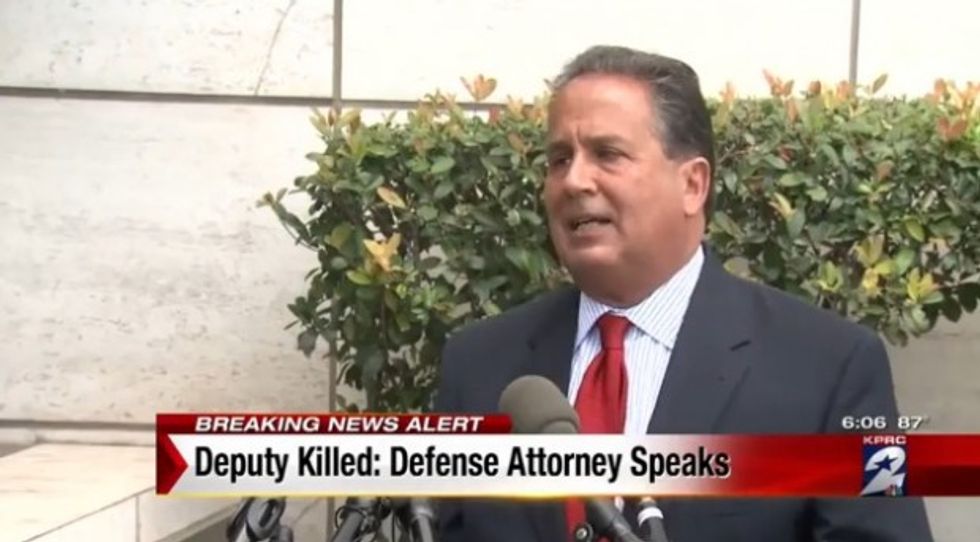 Anthony Osso (Image source: Screen grab via KPRC-TV)
Miles is charged with capital murder in the case, a charge that can only be brought against him if he murdered GoForth while the deputy was performing a "lawful discharge of an official duty." If the deputy was at the gas station for another reason, the charge could be reduced to murder.
"From my client's standpoint, this would no longer be a capital murder, but just a murder. It wouldn't carry the death penalty as punishment," Osso told reporters outside his office, according to KPRC-TV.
[sharequote align="center"]"From my client's standpoint, this would no longer be a capital murder, but just a murder."[/sharequote]
He added, "I'm not really concerned about the fact that the deputy was having a romantic relationship with someone for 15 months. As a matter of fact, my heart goes out to his wife, his widow. If this is how she found out, I think it's extremely sad that it came down to this under these circumstances. What I'm concerned about is how is it relevant to my case."
A court document filed Friday revealed that a female witness to the murder claimed she had been having an affair with GoForth for approximately 15 months.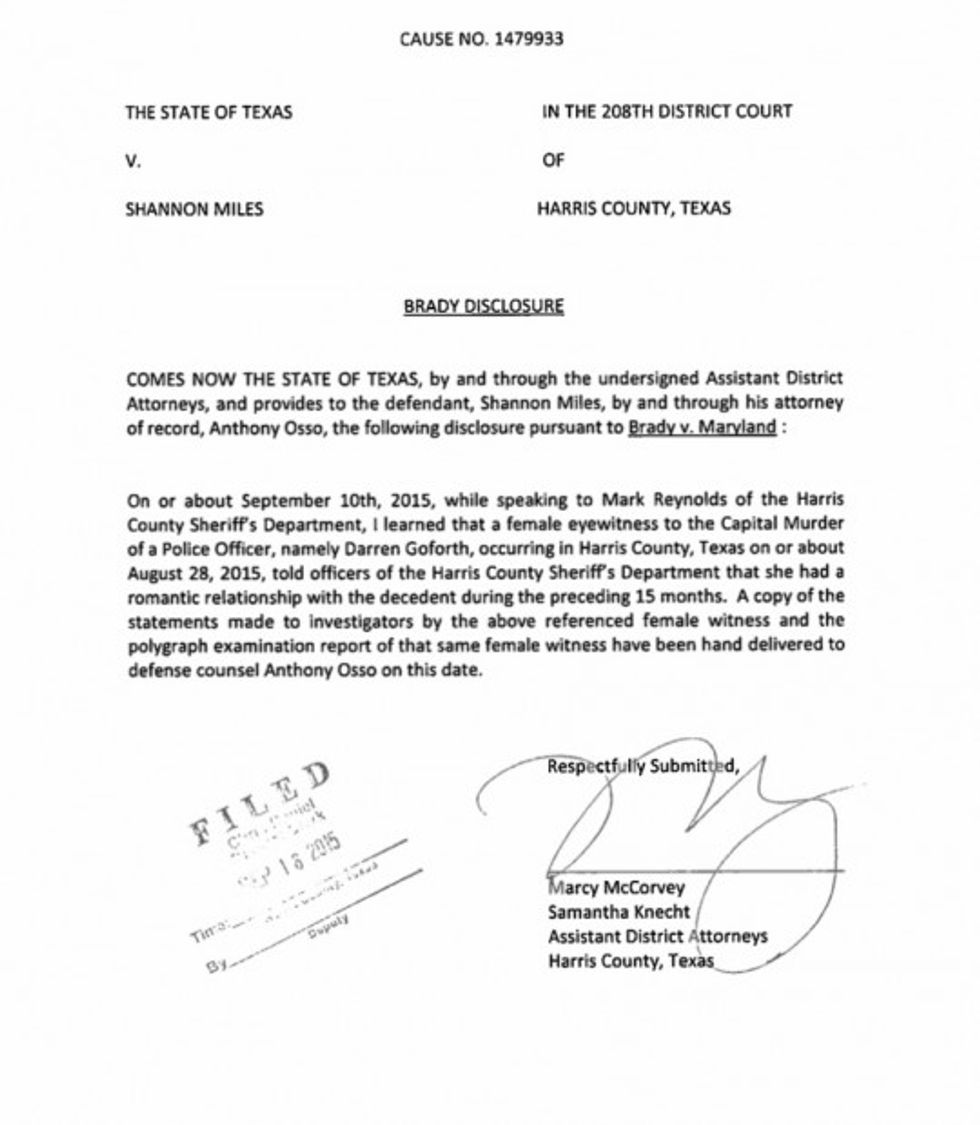 Image: Harris County via KPRC-TV
Osso has subpoenaed gas receipts to determine whether the officer was actually pumping gas.
"Based on what I have, I believe I'm going to prove that statement is incorrect," the lawyer said.
Osso said that based on the evidence he had, there was nothing to indicate that his client knew the woman the deputy allegedly had an affair with.
—
Follow the author of this story on Twitter and Facebook: