The FBI has recovered personal and work-related emails deleted from Hillary Clinton's private server, Bloomberg reported Tuesday evening.
Citing a person familiar with the investigation, Bloomberg reported that the FBI is investigating why Clinton's personal server contained classified information. The probe was said to take at least several more months to complete, according to Bloomberg.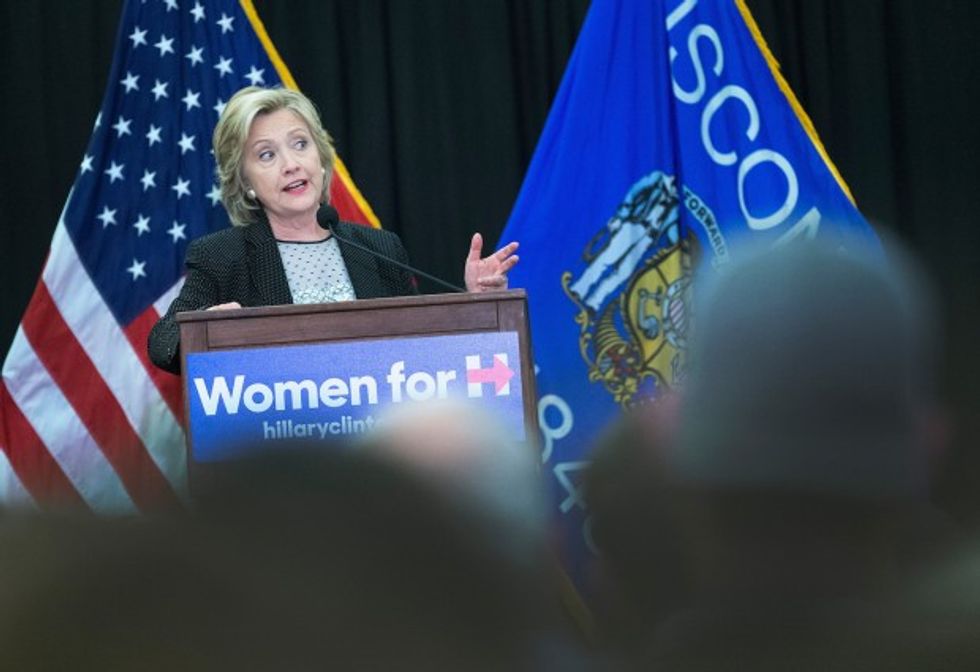 Scott Olson/Getty Images
It was not clear how many emails authorities had been able to recover, Bloomberg reported.
"We've cooperated to date and will continue to do so, including answering any questions about this that anyone including the public may have," Nick Merrill, a Clinton campaign spokesman, told Bloomberg.
Clinton, the likely-Democratic nominee, ignited controversy when it was discovered earlier this year that she exclusively used personal email to conduct business during her time as secretary of state. After months of refusing to apologize, Clinton finally said she was "sorry."
—
Follow the author of this story on Twitter and Facebook: