Ever since he was a kid in Montana, John Sain has ventured into the woods alone for days at a time to hunt.
"My dad's been dropping me off in the middle of the hills since I was 13," he told KTVB-TV.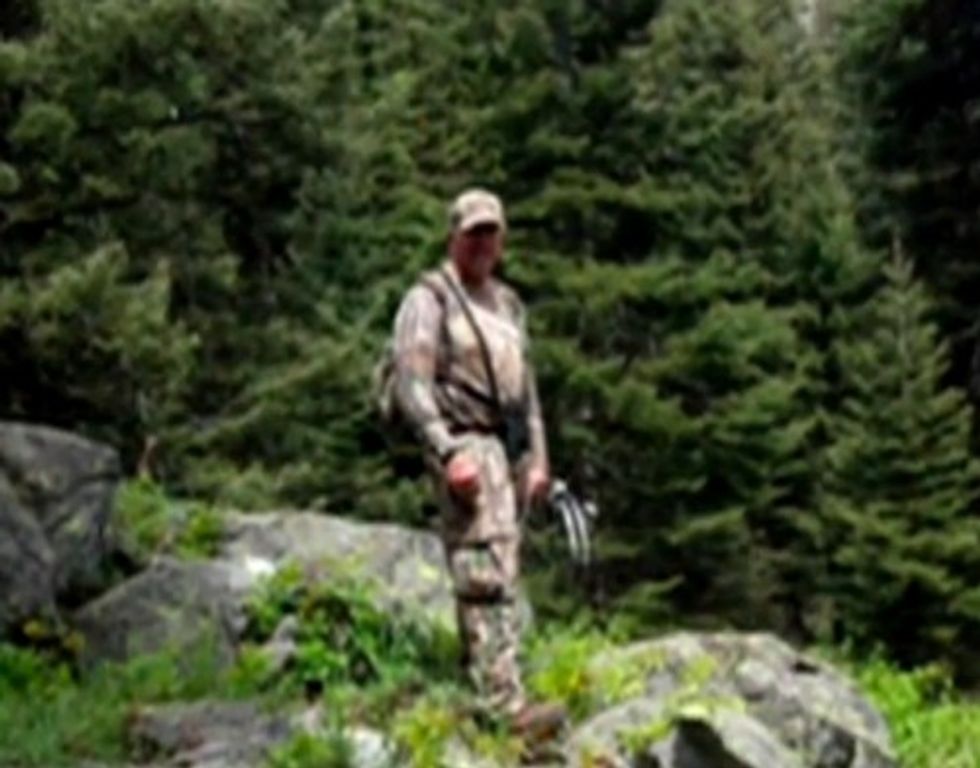 Image source: Jennifer Sain/KTVB
Now 50, Sain is a husband, father of two and a Southern California general contractor — but little holds him back from taking at least one solo trip north every year to hunt for deer and elk.
His outing last week into northwest Idaho's backcountry, near the resort town of McCall, started off without a hitch, as he backpacked about 6 miles into the woods and set up camp Wednesday night.
But the next morning, tracking an elk for a long stretch with his bow ready, he took a fateful step.
"I stepped up on a log, there were two logs, and my foot slipped in between them," he told KTVB. "My momentum went forward, and it snapped the two bottom bones in my right leg — the tib and the fib — in half."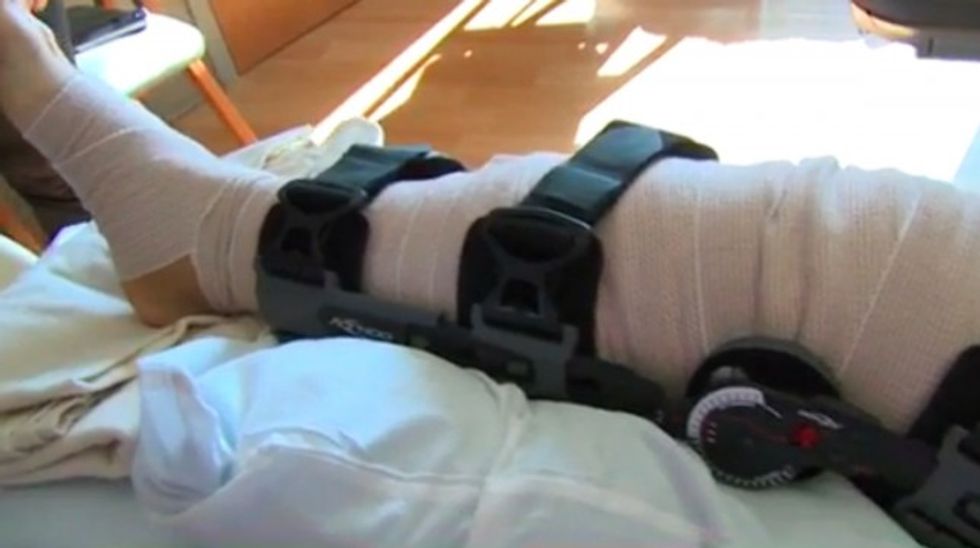 Image source: KTVB
The searing pain was certainly a major thing on his mind, but Sain knew he had a bigger issue to contend with: being stuck miles from any semblance of civilization with no cellphone coverage and one working leg.
"Contemplated on just ending it right there," he told KTVB, adding, "I honestly didn't think I was going to make it out."
So he composed goodbye letters to his wife Jennifer and children Brooke and Cole.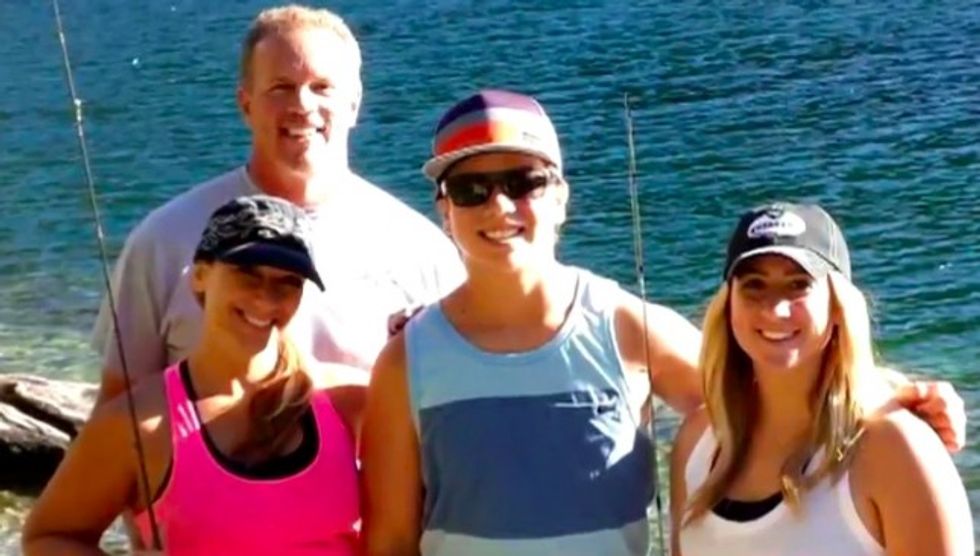 Image source: KTVB
And it turns out his desperate thoughts about his family were all it took to keep Sain going.
"I decided that I wasn't just going to take my life right there," he told the Press-Enterprise, adding to KTVB that "I was going to make it."
So Sain grabbed some sticks and torn cloth and fashioned a makeshift splint for his broken right leg .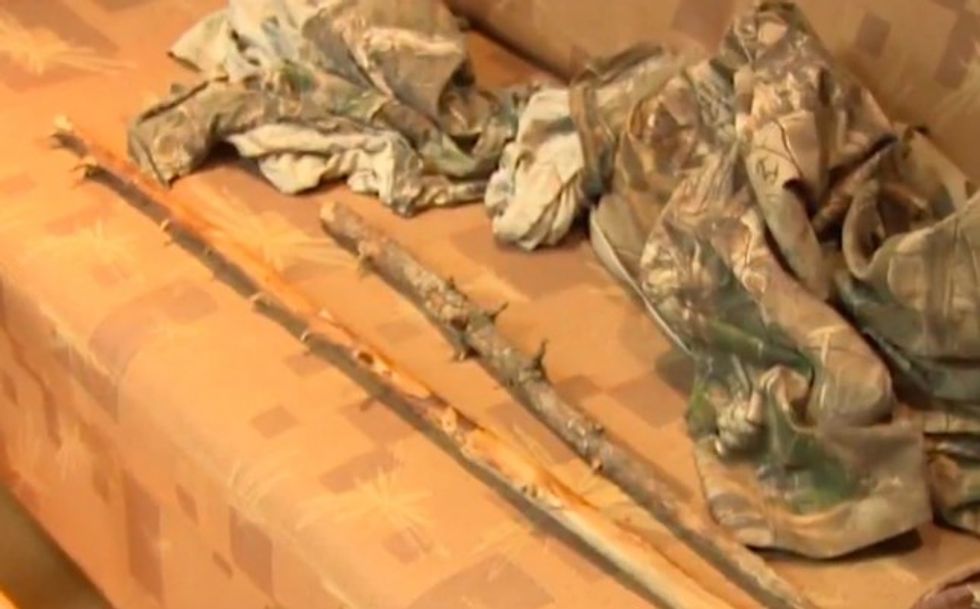 Image source: KTVB
And then he crawled.
"For two and a half days I drug myself out of there," Sain told the station, noting he made use of his survival kit, some food as well as a water purifier and made a fire each night.
By Sunday, he was dehydrated and running out of hope. "I was done," he told KTVB.
Then a miracle happened.
That afternoon two men on motorcycles found Sain on the trail and one of them went back into cellphone range to call for help.
"Thank God," he told the station. "I was praying the whole way that it would happen, and it did. My prayers were answered for sure."
Rescuers got to Sain and stabilized him while others used chainsaws to clear an area for a helicopter, which flew him to a Boise hospital for surgery on his right leg.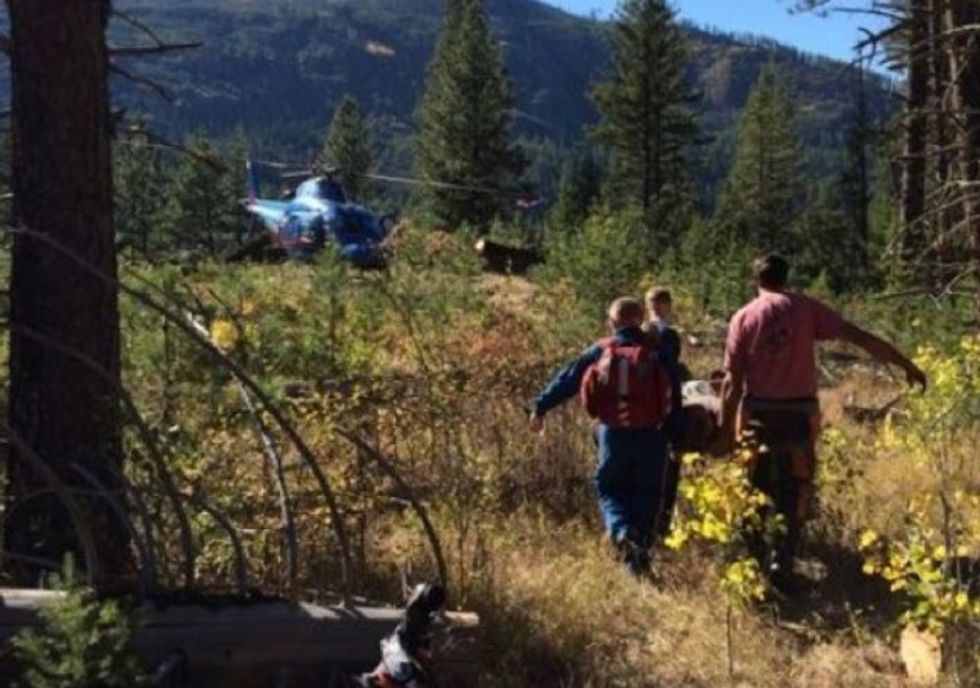 Image source: Jennifer Sain/KTVB
"The main reason I fought to get out was for my family, and by the grace of God, that was the fuel that got me out of there," Sain told the Press-Enterprise.
Sain's wife and kids flew to Idaho to be with him.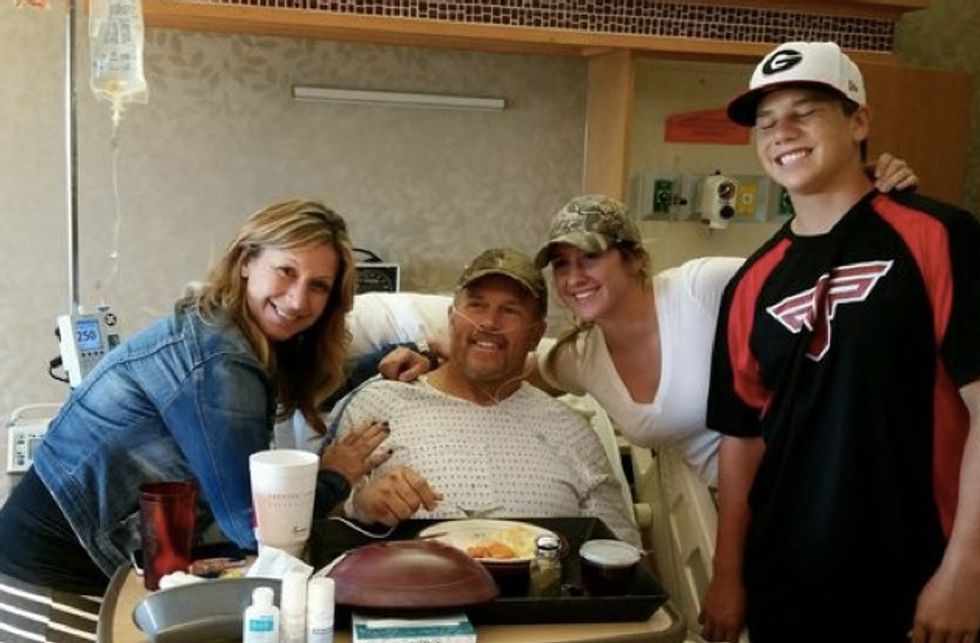 Image source: Jennifer Sain/KTVB
"It was hard just knowing that he's out in the hills just trying to stay alive," Jennifer Sain told KTVB. "It still doesn't seem real to me."
So is he done with hunting solo? Sain said no — but he told the station that next time he'll have a satellite phone or GPS locator on hand.
(H/T: Daily Mail)
—
Follow Dave Urbanski (@DaveVUrbanski) on Twitter