When the Mercer Island School District initiated a new "hands off" policy — aimed at ensuring students' hands and feet are kept to themselves, even at recess — that meant a ban on the game of "tag," the Seattle Times reported.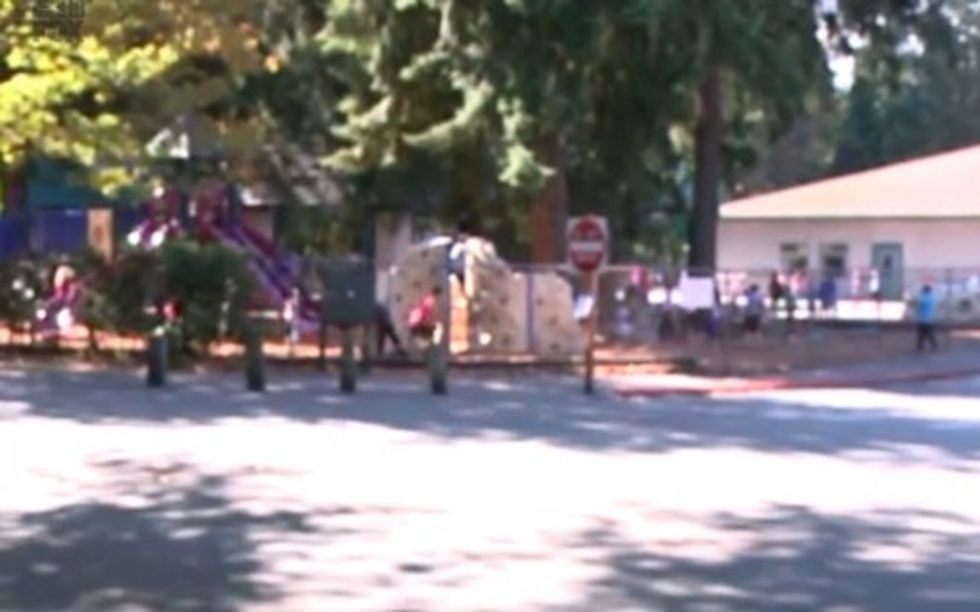 Image source: WXIN-TV
"The kids had been told not to play tag, and I think they were really bummed," Kelsey Joyce, a parent of two elementary school students, told the Times. "To be honest, kids get hurt on the playground. It's an unfortunate part of life, but part of learning and growing."
The students' disappointment was nothing compared to when parents of Washington state district found out.
Beyond disagreeing with the ban, they also were upset that they weren't consulted about the new policy, instituted after contact-oriented games "deteriorated into name-calling, fighting and injury," the Times said, citing the district.
One parent even launched a Facebook group: "STAR MI (Support 'Tag' At Recess in Mercer Island)," which boasts 418 members so far.
The district gave in a little bit, offering alternatives to tag.
"We want to initiate a new form of tag-like running games to minimize the issues of 'you were tagged/no I wasn't' or 'the tag was too hard and felt more like a hit,'" Superintendent Gary Plano wrote on Thursday, the Times said.
But that wasn't going to fly — and on Friday, the ban was lifted.
"Tag, as we know it and have known it, is reinstated," the school district said in a statement.
Here's a report on the ban before it was lifted:
This story has been updated.
—
Follow Dave Urbanski (@DaveVUrbanski) on Twitter