A new advertisement from Hillary Clinton's campaign aimed at women in America has just one problem — it doesn't just feature women in America.
First noticed in a blog post for the conservative site The Weekly Standard, as a woman's voice is saying "this is our country," the video shows a woman who appears to be in France. The blog compared the shot in the video to a Google Maps view from the Eiffel Tower in Paris.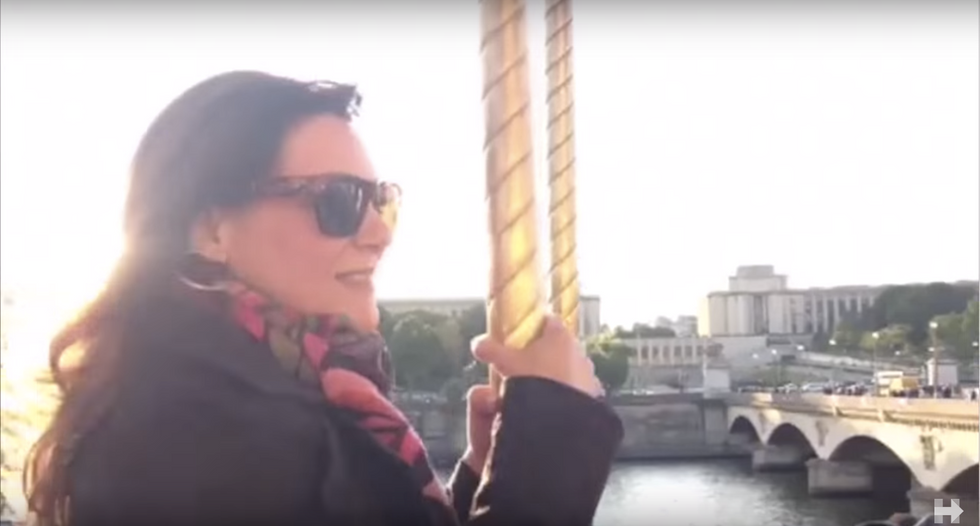 Image source: YouTube
According to the Daily Mail, Clinton's campaign said the ad "was submitted by an Arizona resident who has [owned] her own small business for the last 11 years and was in Paris, France, on her honeymoon at the time."
As Clinton slips further among Democrats in some key states, the former secretary of state has been vying for women's attention more and promoting her Women for Hillary effort.
Clinton's campaign isn't the first to use other countries' footage during advertisements, and they certainly aren't the first this campaign season. As Politico reported earlier in September, as advertisement from Republican presidential contender Jeb Bush's super PAC Right to Rise used stock footage of Europe and Asia in an attack ad on Donald Trump. The Right to Rise ad pans to a stock photo of a sun rising in a field in Cornwall, England with the text, "choose a brighter path."