On Wednesday night, Fox News host Megyn Kelly reported on a "disturbing new twist" in the story of Ahmed Mohamed, the Texas teenager who became an overnight celebrity after officials at his high school took precautions and treated his homemade clock as a possible hoax bomb.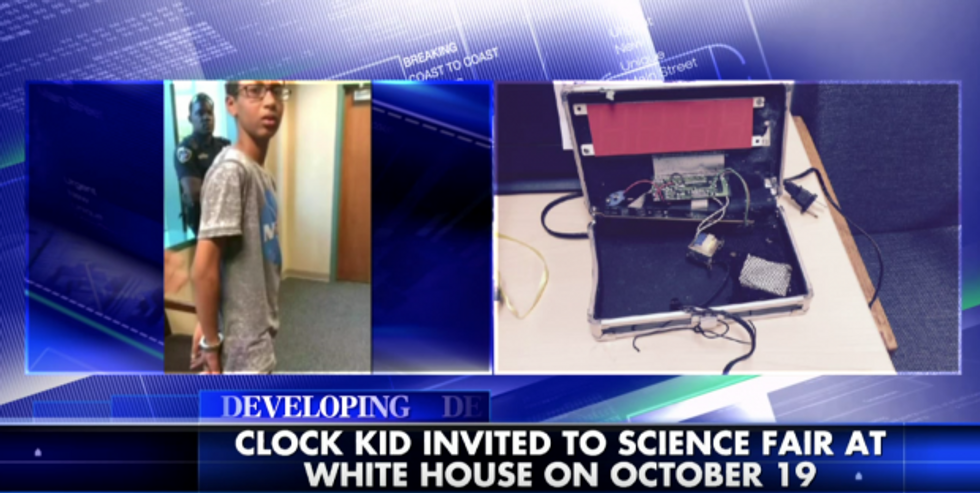 Fox News
Kelly reported that a controversial 9/11 conspiracy theory Facebook post from Mohamed's father, Mohamed Elhassan Mohamed, first caught her attention.
Reporter Trace Gallagher said it appears the dad operates two different Facebook pages. On his personal page, he reported, the elder Mohamed wrote about how "killing without rightness" is prohibited by Islam. But there's also apparently an Arabic Facebook page that also appears to be run by Elhassan Mohamed.
"There's also an Arabic Facebook page for the National Reform Party, a political party started by Elhassan Mohamed, bearing a similar profile picture and address," Gallagher explained. "Only, this webpage is much more active and the tone is very different, including a 14-minute conspiracy theory clip on the 9/11 terrorist attacks and a post that shows the smoking World Trade towers, describing as a U.S.-sponsored hoax to launch a world war against Islam and Muslims."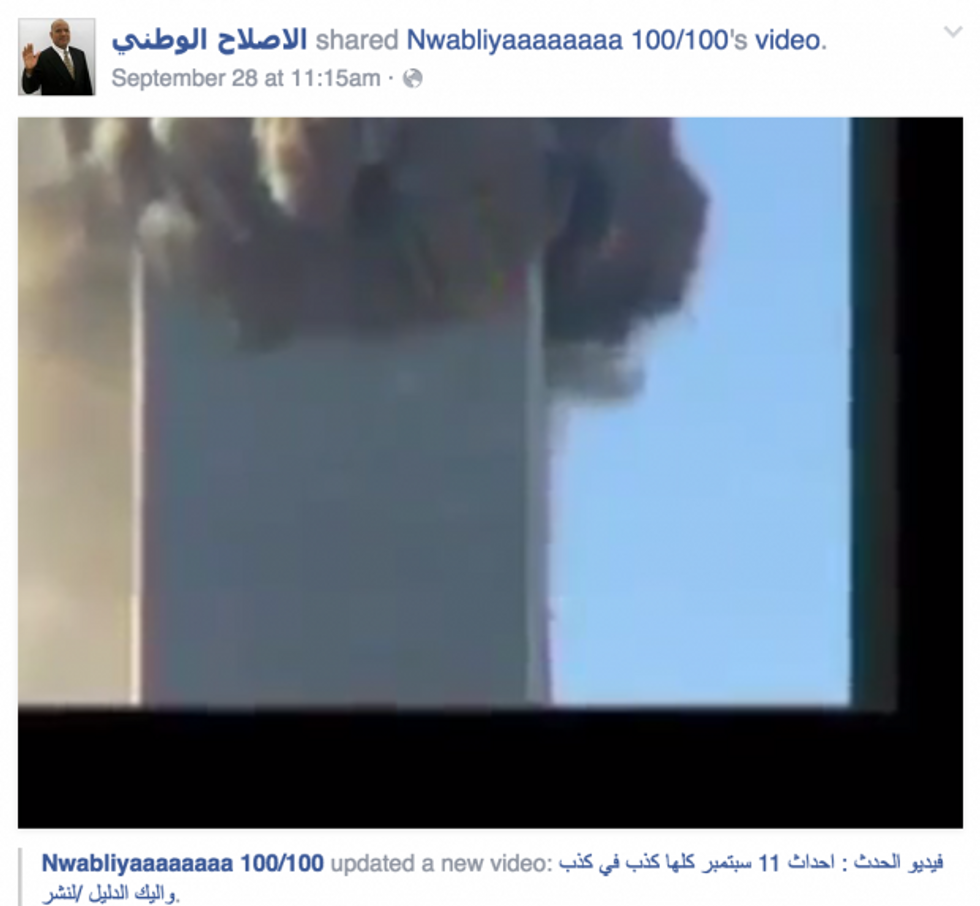 Facebook
You can watch the video in question here.
Gallagher also noted that Elhassan Mohamed has "repeatedly run for president of Sudan despite living near Dallas."
The Irving District maintains it has information that could provide crucial context to the now infamous clock incident, but are unable to speak out without the permission of Mohamed's parents because he is a minor.
More from "The Kelly File" below:
---