Raven-Symone immediately came under fire by her fellow co-hosts on "The View" Friday when she admitted to being "discriminatory" about certain names.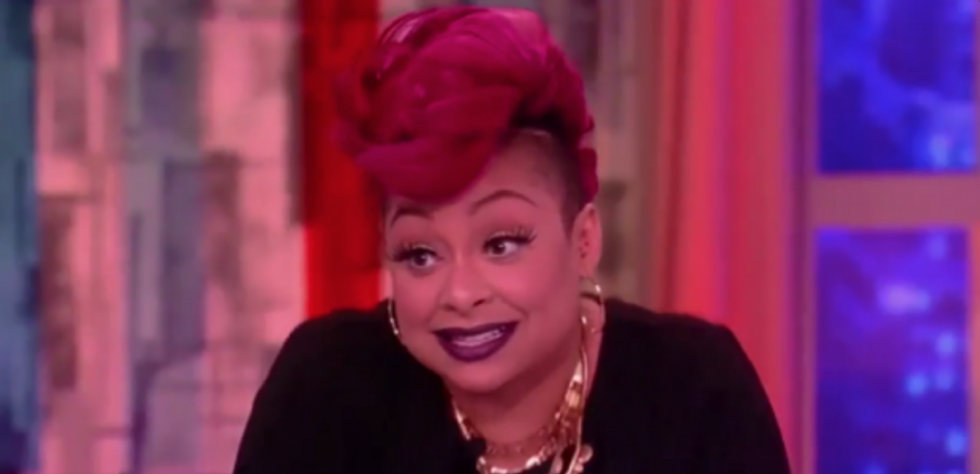 "The View"
"Can we take back racist and say discriminatory? Because I think thats a better word," she said. "And I'm very discriminatory against the words like the ones they were saying in those names. I'm not going to hire you if your name is Watermelon-Andrea. That's just not going to happen. I'm not going to hire you."
she needs her clock cleaned RT @ashrouen: Pause. Who the hell does Raven think she is??????? pic.twitter.com/WZhTyynjE2

— unpforgettable pfire (@firefire100) October 9, 2015
The entire panel seemed confused, if not offended, by her statement and one of the women pushed back by arguing people don't choose their names.
Twitter was entirely unforgiving.
"look at me. i'm raven symone. black ppl's names are ugly." pic.twitter.com/rWQvbPW8eb

— fooler initiative (@metroadlib) October 9, 2015
if u weren't an established actress, who'd hire u to as a receptionist for their law office w/this hair? @ravensymonepic.twitter.com/KPiB9S5X4u

— Please Stop, Bear! (@BtSquared2) October 9, 2015
Why you look like Thatch from one piece? @ravensymonepic.twitter.com/Ie4QD8wYzu

— Boneless Water (@sporker_) October 9, 2015
Whoopi sitting there staring like, "So you wouldn't hire me? Raven-Symoné you're going to get both of us fired!" pic.twitter.com/jjNF21KKq4

— Proverbs 27:17 (@MarcusJOwens) October 9, 2015
(H/T: IBT)
---