A Palestinian Muslim American speaker at the 20th anniversary of the Million Man March told the crowd that minorities have a "common enemy" — white supremacy.
Linda Sarsour, a civil rights activist, said she had come to the "Justice or Else!" rally to "speak truth to power."
"The same people who justified the massacres of Palestinian people and call it collateral damage are the same people who justify the murder of black young men and women," Sarsour said. "The same people who want to deport millions of undocumented immigrants are the same people who hate Muslims and want to take our right to worship freely in this country."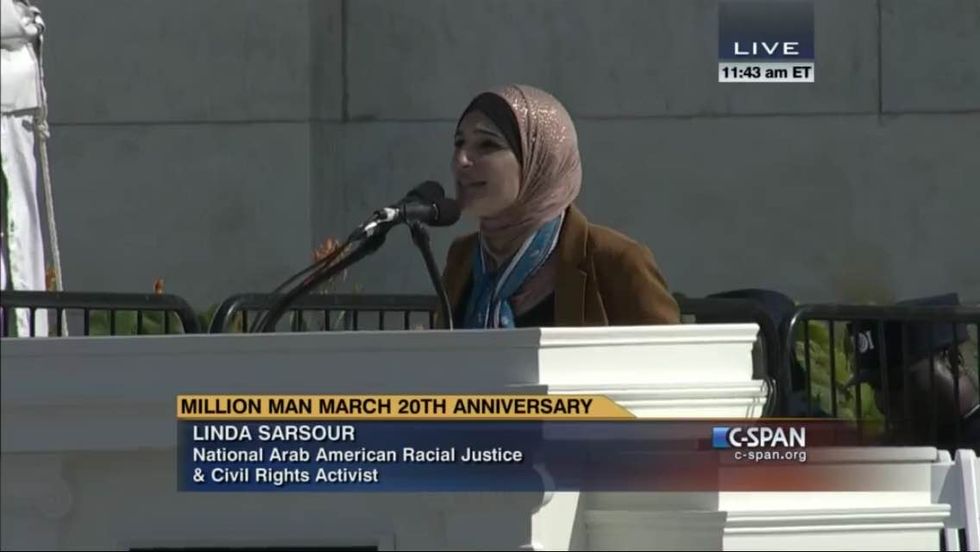 Image source: CSPAN
"That common enemy, sisters and brothers, is white supremacy," Sarsour said.
According to her profile on the Arab American Association of New York, Sarsour serves as the organization's executive director and is "every Islamophobe's worst nightmare."
Watch Sarsour's brief remarks at Saturday's rally in Washington, D.C. here.