Malaysian authorities were investigating on Monday a teenager's claim that he stumbled upon a fuselage "full of skeletons" with a Malaysian flag in the jungle of a Philippine island.
According to the New York Post, the supposed wreckage was found during a teenager's September hunt for birds on the island of Tawi Tawi.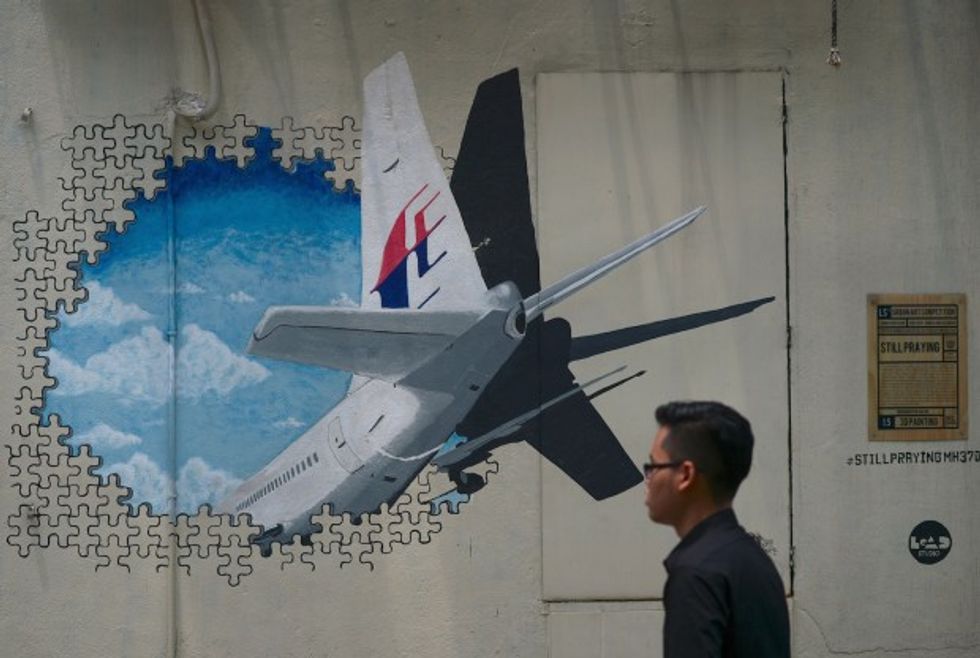 MOHD RASFAN/AFP/Getty Images
Government officials were only notified recently by the teenager's uncle, Jamil Omar, because the teenager, who lacks access to television or newspapers, didn't realize the possible significance of the find, the Post reported.
"There was a skeleton still in the pilot's seat. The pilot had his safety belt on and the communication gear attached to his head and ears," Omar told police, according to Free Malaysia Today.
[sharequote align="center"]"There was a skeleton still in the pilot's seat."[/sharequote]
The uncle reportedly added that the teenager said "many skeletons" were also discovered in the fuselage, some still belted into their seats. A Malaysian flag was also found at the scene, the teen claimed.
Malaysia's Transport Minister said that he had directed the country's Department of Civil Aviation to look into the claim.
"I have told the [Department of Civil Aviation] to look into the report. We don't know if the report is true, so we need to verify it first … Let's not speculate and give space to the DCA to conduct its investigation," he said, according to the Post.
The news comes after Malaysia's prime minister said experts determined a piece of an airplane wing that washed up on Runion Island was from the doomed jetliner. A fuselage has yet to be recovered.
—
Follow the author of this story on Twitter and Facebook: