Planned Parenthood president Cecile Richards said that her organization's new policy of taking no payment for fetal parts erases "any basis for attacking Planned Parenthood," but the pro-life group behind undercover videos alleging the sale of fetal tissue is anything but satisfied.
David Daleiden of the Center for Medical Progress released a statement calling Planned Parenthood's new policy into question, labeling the move to ax all payments a "PR stunt" that serves as "an admission of guilt."
His remarks came after the organization sent a letter to Francis Collins, director of the National Institutes of Health, on Tuesday, announcing that, moving forward, no reimbursements will be collected — a decision that Richards said goes above and beyond what is legally required.
Planned Parenthood president Cecile Richards introduces U.S. President Barack Obama before he addresses the Planned Parenthood Gala in Washington on April 26, 2013. (AFP/Getty Images)
Daleiden remains skeptical, and is dismissing claims from Planned Parenthood that the ever-contentious issue is settled.
"Without releasing the text of the alleged new 'policy' and the exact model from the their Washington affiliate, Planned Parenthood's stunt today tells us nothing," he said in a statement.
Daleiden continued, "This only raises more serious questions about what Planned Parenthood leadership has been allowing its clinics to do with money and baby parts, and intensifies the need for Congress to pursue full auditing and oversight of Planned Parenthood's unaccountable criminal enterprise of baby parts trafficking."
He specifically questioned why Planned Parenthood would cancel reimbursements if they were "truly legitimate" as the organization has claimed, and said that the apparent policy change proves what the Center for Medical Progress has been charging: "Planned Parenthood incurs no actual costs, and the payments for harvested fetal parts have always been an extra profit margin."
Rep. Jason Chaffetz (R-Utah), chairman of the Oversight and Government Reform Committee Chairman, also released a statement to TheBlaze after news broke of Planned Parenthood's revised policy, calling it a "good, tangible result" that came from the "collective efforts of the House in investigating Planned parenthood."
"It is helpful in taking away some questions surrounding their transactions involving fetal tissue. Significant questions still remain about Planned Parenthood's finances," he said. "This decision does not answer the question as to why a non-profit, tax-exempt organization reporting approximately $125M in revenue over expenses annually needs a subsidy from the American taxpayer."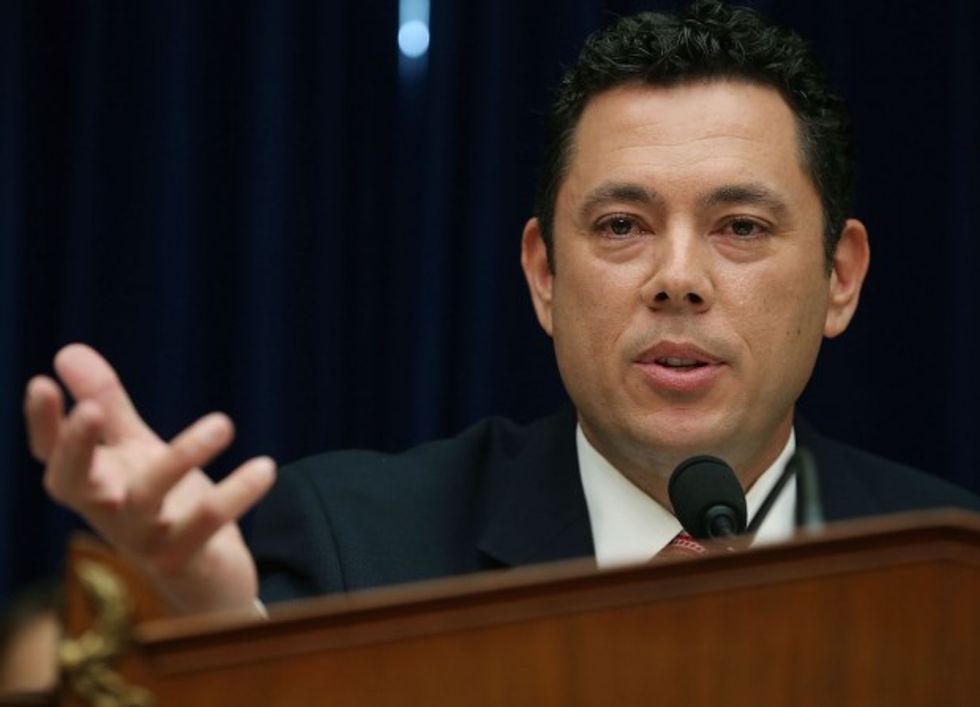 Rep. Jason Chaffetz (Mark Wilson/Getty Images)
Chaffetz — who clashed with Richards during a recent congressional hearing — said that the committee will continue to investigate Planned Parenthood's use of federal dollars.
As TheBlaze previously reported, Richards has continued to defend Planned Parenthood's practices, denying the sale of fetal tissue.
"Planned Parenthood's policies on fetal tissue donation already exceed the legal requirements," Richards wrote in the letter to Collins. "Now we're going even further in order to take away any basis for attacking Planned Parenthood to advance an anti-abortion political agenda."
Follow the author of this story on Twitter and Facebook: