While many high school students walk out of college entrance examinations hoping they'll never have to go through those hours of testing again, some Maryland students are finding out that's exactly what they need to do now, through no fault of their own.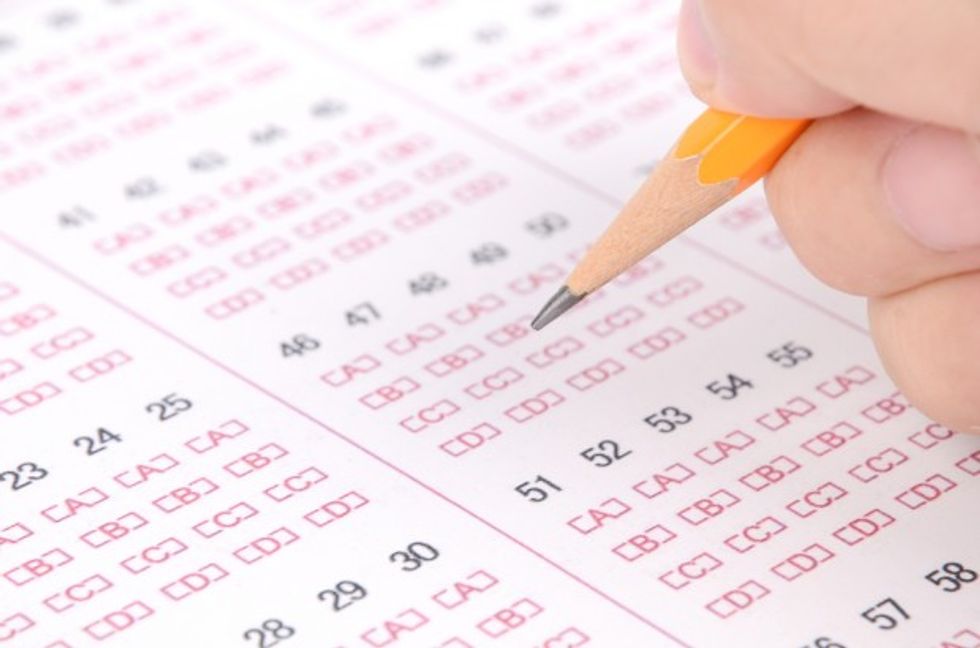 Photo credit: Shutterstock
According to the Washington Post, 286 students took the ACT at Southern High School in Anne Arundel County in September, but 88 of those tests mailed in through the U.S. Postal Service were lost.
"I'm livid," Lisa Hawkins, a mother, told the Post. "These tests are just too important. There needs to be a safeguard in place so this doesn't happen."
The Post reported that Hawkins' son also experienced printing issues with a test booklet while taking the SAT in June that resulted in a couple of sections being tossed out.
The Washington Post reported that the tests are not usually sent via USPS but FexEx. Here's more on what ACT spokesman Ed Colby told the Post:
Colby said that it is standard procedure for test materials to be returned to ACT via Federal Express.

"So, in this case, the packages were sent through USPS in error, but this happens occasionally and usually is not a problem," he said. ACT used the postal service as its primary carrier for a number of years, Colby said, delivering "very reliable and efficient service."

"A package sent through any carrier can be lost or damaged; no carrier is immune to such things," Colby said. "We would not hesitate to use USPS in the future."
Watch this report on the situation from WJLA-TV:
According to an email sent to the affected test takers, the answer sheets were mailed in first-class but "one of the two returned packages was damaged upon recipient."
"We deeply regret that you were affected by this unfortunate situation and sincerely apologize for any inconvenience it may cause you," the email published by the Capital Gazette stated.
The email went on to say that students would be permitted to retake the ACT and have their scores sent to colleges free of charge. ACT also said it would refund the testing fees to affected students for the September examination as well.
St. Mary's High School senior Luke Leddy in Annapolis told the Gazette he thinks he tested well and now it was just a "big waste of time."
On Oct. 24, Leddy is planning to spend "another Saturday out of my life to sit in a classroom and take a test," he told the Gazette.
Colby told the newspaper ACT is taking slow steps toward an electronic version of the test, but cautioned that those can come with their own issues as well.