Treasury Secretary Jacob Lew sent House Speaker John Boehner an urgent letter on Thursday warning him that the U.S. government will run out of cash by Nov. 3 — which is just 19 days away.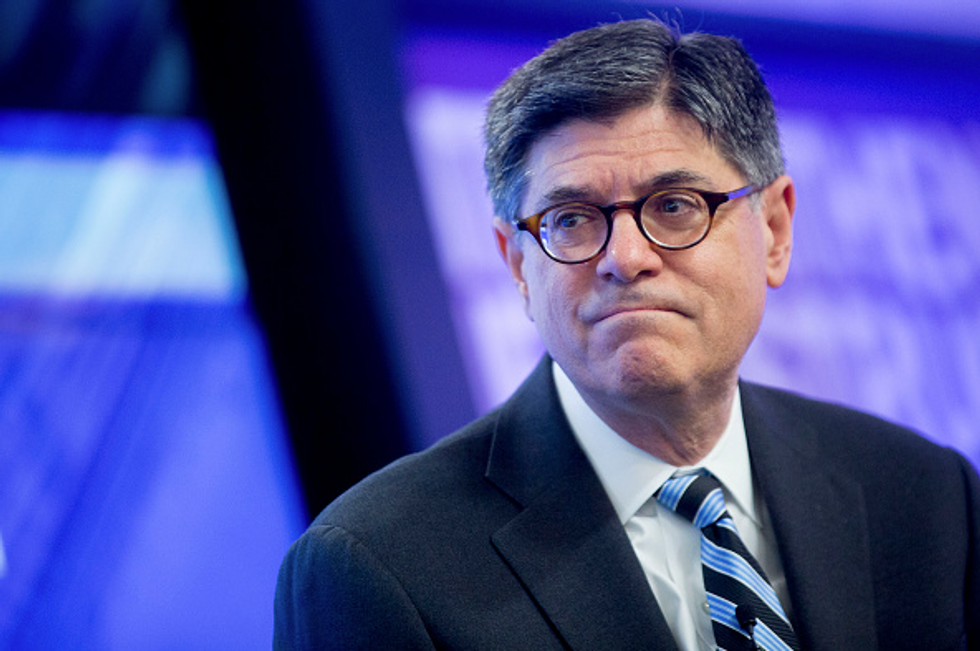 Jacob 'Jack' Lew, U.S. Treasury secretary, listens at a Bloomberg Government event on investing in U.S. infrastructure in Washington, D.C., U.S., on Monday, April 27, 2015. The upcoming May 31 expiration for federal highway and mass transit programs will hopefully focus the minds of Congress on passing a funding solution that ties a tax code overhaul to infrastructure funding, said Lew at the event. Photographer: Andrew Harrer/Bloomberg via Getty Images
"Over the past two weeks, Treasury has continued to receive information about daily receipts, investments, and expenditures. The trend in our projected net resources has continued to be negative, and our projections for the relevant period have declined an additional $4-6 billion," Lew wrote. "Based on our best and most recent information, we now estimate that extraordinary measures will be exhausted no later than Tuesday, November 3."
If debt battle in Congress extends past the deadline, Lew said the Treasury "would be left with less than $30 billion to meet all of the nation's commitments-an amount far short of net expenditures on certain days, which can be as high as $60 billion."
"For these reasons, I respectfully urge Congress to take action as soon as possible, raise the debt limit without delay, and remove an unnecessary threat to our economy," he added.
The Drudge Report wondered in its headline if the U.S. government was engaging in "manipulation" in order to get the debt ceiling raised as quickly as possible.
Manipulation? http://t.co/hUADUW22gQ

— DRUDGE REPORT (@DRUDGE_REPORT) October 15, 2015
---