PLANO, Texas -- Carly Fiorina and Hillary Clinton are both women and running for president of the United States, but the former claimed on Sunday they couldn't be more different.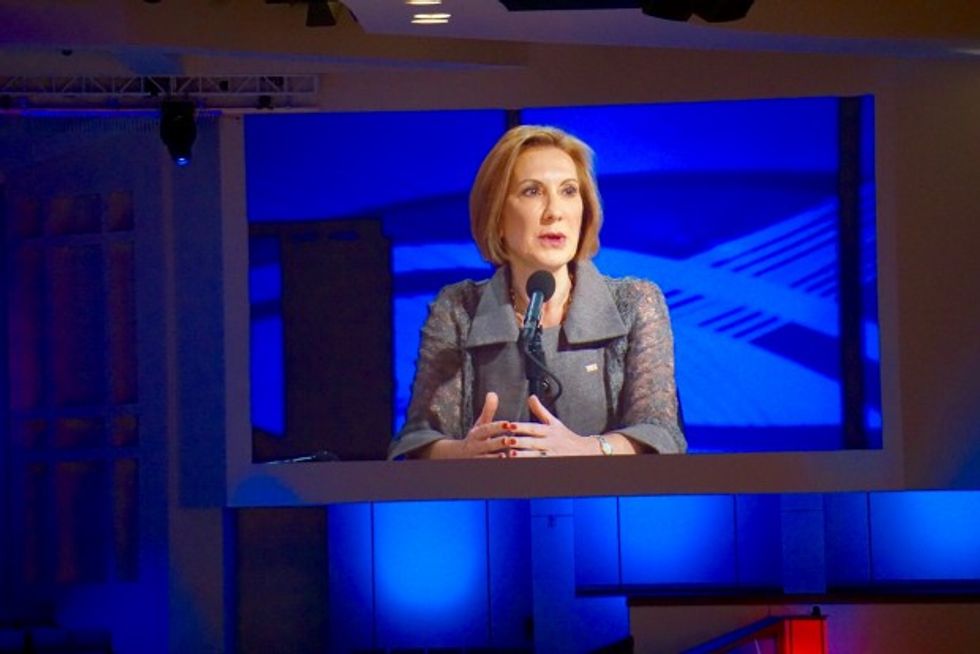 Credit: Oliver Darcy/TheBlaze
Speaking at the North Texas Presidential Forum in Plano, Texas, on Sunday, Fiorina said, unlike Clinton, she doesn't want Americans to vote for her simply because she is a woman. When Clinton was asked by CNN's Anderson Cooper recently what differentiates her from President Barack Obama, she cited her gender.
"Democrats play identity politics. They put people in groups: You're a woman, you care about this. You're Hispanic, you care about that. You're African-American, you care about that," Fiorina said. "Of course, the truth is, progressive policies have hurt all of those groups."
Fiorina said she is "insulted" when people try to put her into a category because of her gender. That's when she personally called out Clinton.
"If you don't agree with their orthodoxy, somehow you're not the right kind of woman," she added. "For those of you who managed to watch the debate, Hillary Clinton's rationale for her candidacy is that she is a woman and she's going to be the first woman president. She can't run on her track record as secretary of state."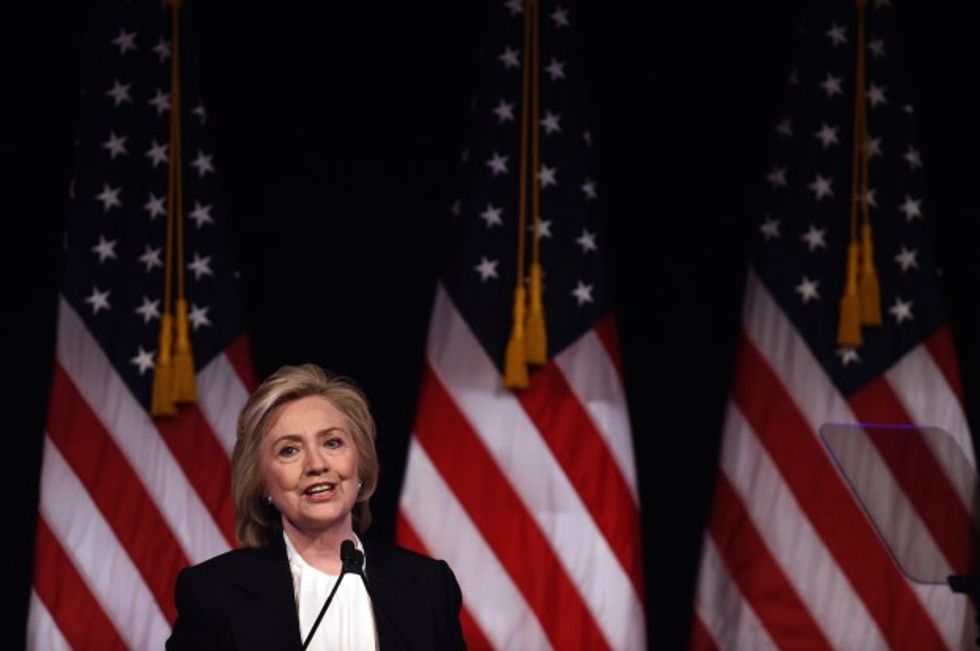 JEWEL SAMAD/AFP/Getty Images
Fiorina received thunderous applause for her next line: "I very much hope that I can earn your support and your votes and continue to have your prayers, but I will never ask for your vote or your support because I am a woman — though I am proud to be one."
Instead, she claimed to be the most qualified candidate for the job of commander in chief.
Fiorina was joined by Sen. Ted Cruz (R-Texas), Dr. Ben Carson, Jeb Bush, Rick Santorum and Mike Huckabee at the North Texas Presidential Forum.
---