SACRAMENTO, Calif. (TheBlaze/AP) — Kari Duane got the awful phone call from her 27-year-old daughter on Monday.
Her fiance was backing out of their wedding — just days before the event.
Besides sadness for their daughter, the Duanes were thinking of the $35,000 price tag for the wedding and honeymoon, along with a reception for 120 — an extravagant event for which they already paid deposits.
But instead of canceling the reception, the family invited Sacramento's homeless for a once-in-a-lifetime meal Saturday at the Citizen Hotel, one of the city's finest venues.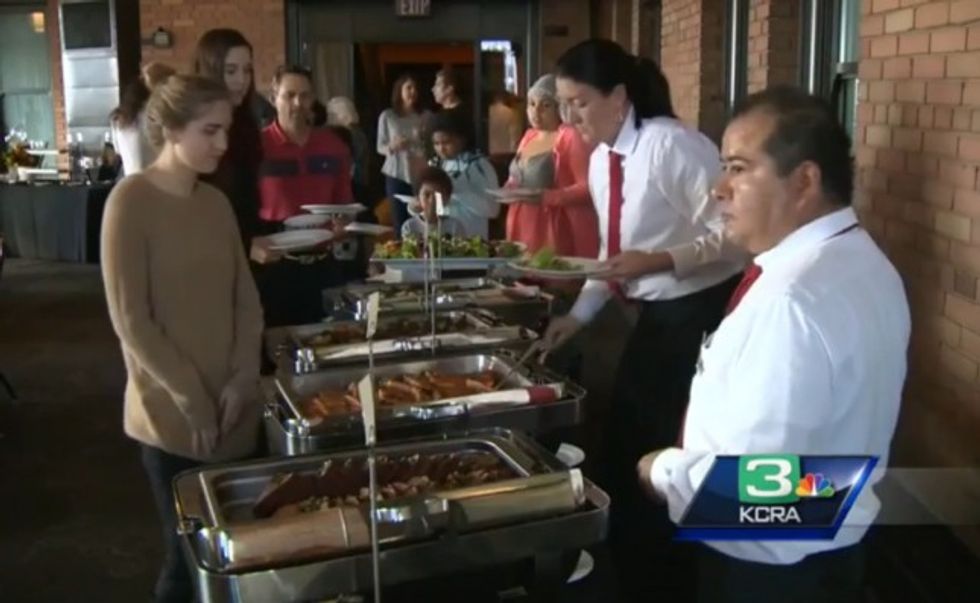 Image source: KCRA-TV
"Even though my husband and I were feeling very sad for our daughter, it was heartwarming to see so many people be there and enjoy a meal," Duane said.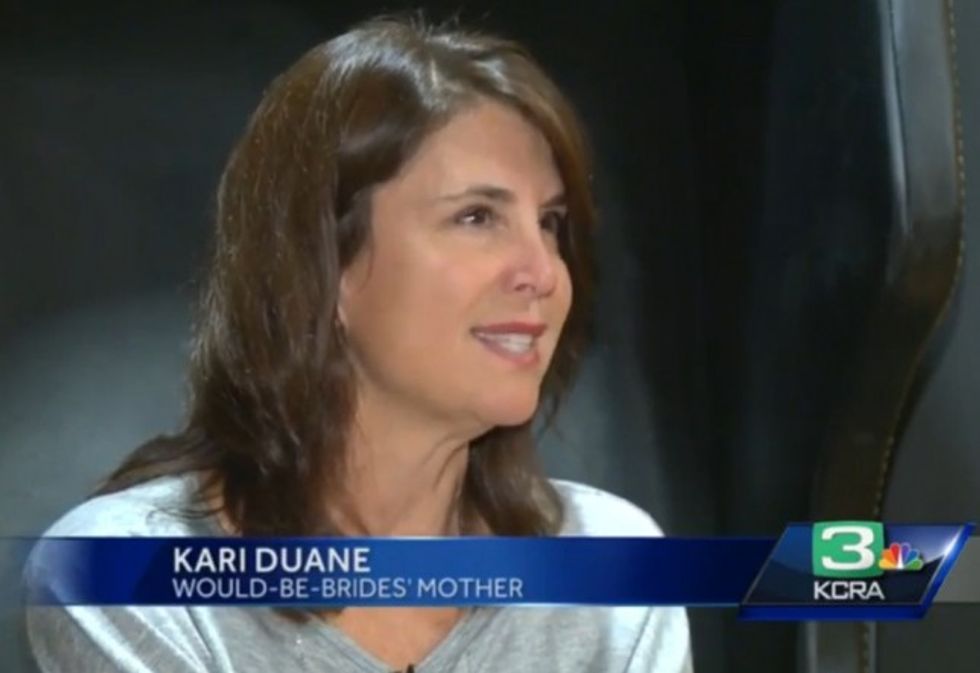 Image source: KCRA-TV
She said they had already paid for a reception that would have hosted 120 guests. About 90 homeless single people, grandparents and whole families with newborns showed up and enjoyed a meal that included appetizers, salad, gnocchi, salmon, and even tri-tip. Some even dressed up for the occasion.
Erika Craycraft arrived with her husband and five children.
"To lose out on something so important to yourself and then give it to someone else is really giving, really kind," Craycraft told KCRA-TV.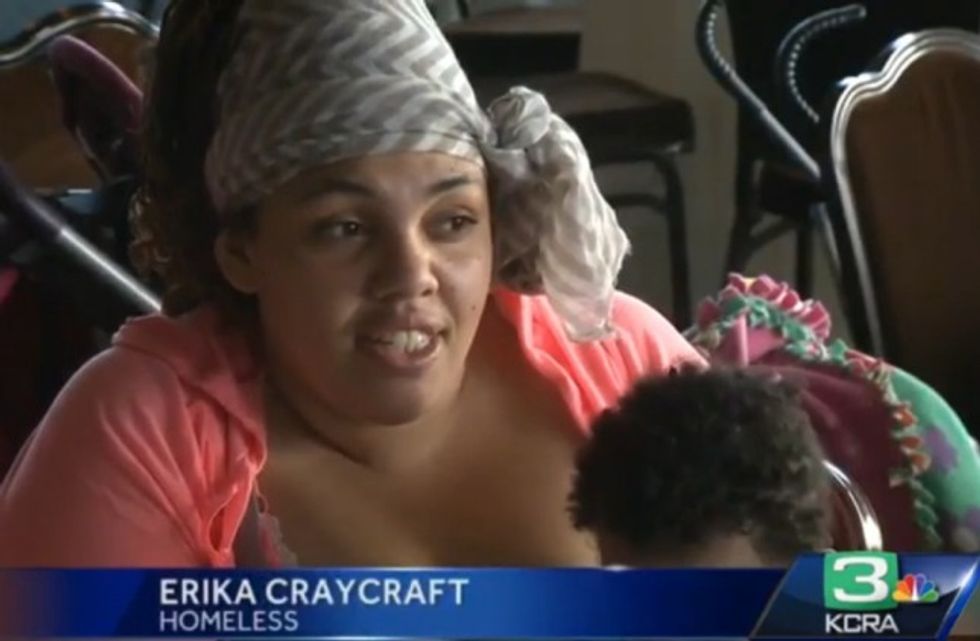 Image source: KCRA-TV
Part of the wedding price tag includes a nonrefundable honeymoon, so on Sunday mother and daughter set off for Belize.
"I hope that when she looks back at this, she knows she was doing something good with a bad situation," Duane said.
—
Follow Dave Urbanski (@DaveVUrbanski) on Twitter