Rep. Trey Gowdy (R-S.C.), chairman of the House Benghazi Committee, said this weekend that the last couple weeks have "been among the worst weeks of my life." He's currently fighting back against attacks on his character and motives as critics are claiming the Benghazi investigation is merely a political exercise to go after former Secretary of State Hillary Clinton.
(AP Photo/Pablo Martinez Monsivais)
"Attacks on your character, attacks on your motives, are 1,000-times worse than anything you can do to anybody physically — at least it is for me," Gowdy told Politico.
But Gowdy also said the "timing" of the "uptick in criticism" is not "lost" on him. Clinton is scheduled to appear before the Benghazi Committee to testify on Thursday.
"I don't think that that is a coincidence; it's an attempt to marginalize and impugn the credibility of the panel that's going to be asking her questions," he added.
The former prosecutor revealed that Rep. Peter Roskam (R-Ill.) warned him shortly after the investigation was launched that things would eventually get nasty.
He described it as an "older brother saying, 'You keep believing in the tooth fairy.'"
"I knew it would get worse, but I didn't know how bad," Gowdy said.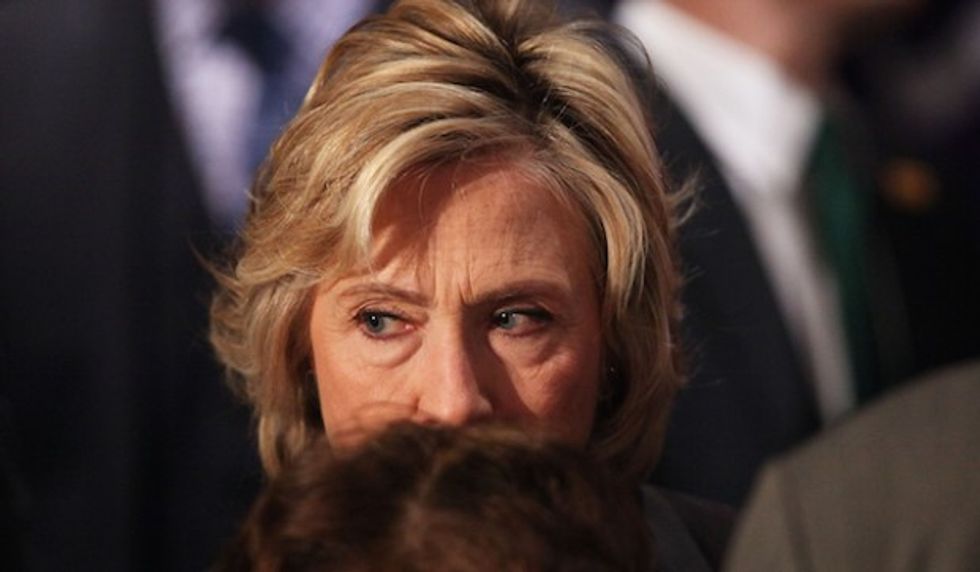 NEW YORK, NY - JULY 24: Democratic presidential frontrunner Hillary Clinton greets supporters after speaking at New York University on July 24, 2015 in New York City. It has been disclosed by inspector general for the intelligence community that material Hillary Clinton emailed from her private server contained some classified information. (Photo by Spencer Platt/Getty Images)
Speaking directly on Clinton, Gowdy said it's "hard" when people accuse him of engaging in a political witch hunt and told the Democrat, "You are not worth 18 months of my life, with all due respect."
"Four dead people are, but you're not," he said.
For now, Gowdy says all he can do is "keep trying" to finish his investigation in the hyper-political environment in Washington.
Read the full Politico report here.
---