A man accused of a shooting spree that killed seven people over the course of a seven-week period reportedly told investigators that he heard the devil's voice telling him not to be so "picky."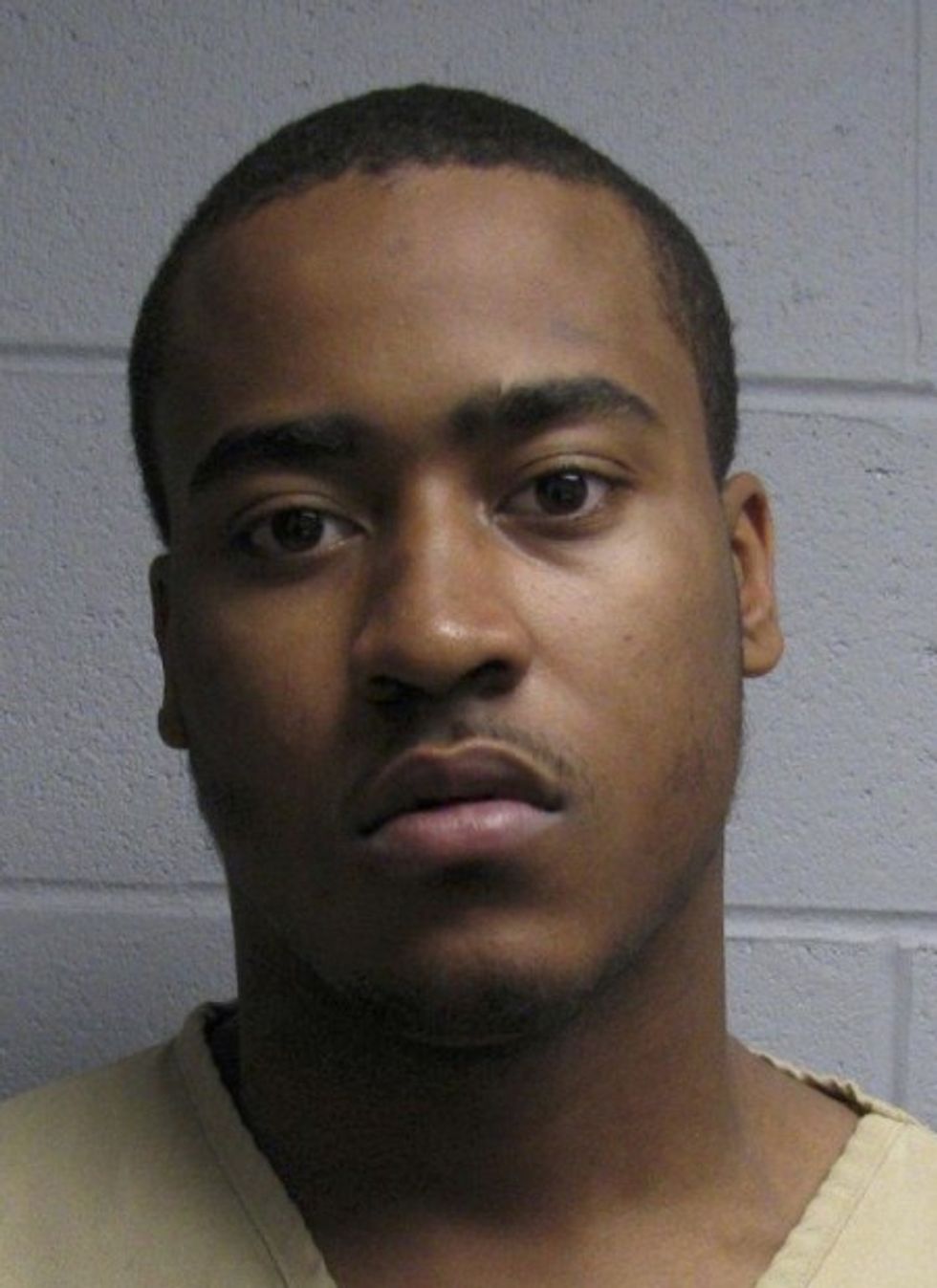 This Thursday, July 9, 2015 booking photo provided by the Union County Prosecutor's Office shows Todd West, of Elizabeth, N.J. West killed seven people in New Jersey and Pennsylvania (AP Photo/Union County Prosecutor's Office)
Todd West, 23, told investigators that he heard a voice tell him, "Just eat, eat. Stop being so picky," while he allegedly selected victims to shoot at random on July 5, according to testimony from Detective John Brixius III of Allentown, Pennsylvania.
West also reportedly said that the devil "told him" that police had possession of his getaway car, Lehigh Valley Live reported.
West and two codefendants who allegedly accompanied him in the vehicle — Robert Jourdain and Kareem Mitchell — are being held without bail on homicide and robbery counts for three of the seven shooting deaths.
West is accused of killing Kory Ketrow, 22, Francine Ramos, 32, Trevor Davante Hall Gray, 21, in the course of just 40 minutes during the early hours of July 5. Another motorist said that her vehicle was shot at, but that she was able to escape in her car unharmed.
West said that Mitchell drove him to the scene and that Jordain purchased bullets, though all three men are pleading not guilty, according to the Associated Press.
"He's in the car with a guy who's hearing the devil's voice," Karen Schular, Mitchell's lawyer, told the Associated Press. "There's no motive for any of these shootings. It's a scary, scary situation."
Four additional shootings took place in New Jersey weeks prior, with police accusing West of murdering his cousin on May 18 and three others in a separate incident on June 25.
All three men remain in county jail following a preliminary hearing on Tuesday afternoon.
(H/T: Lehigh Valley Live)
Follow the author of this story on Twitter and Facebook: