Two Florida City dog owners are furious at a police detective who was caught on surveillance video fatally shooting their 2-year-old dog Tuesday morning just outside their front door — and right in front of one of the owners.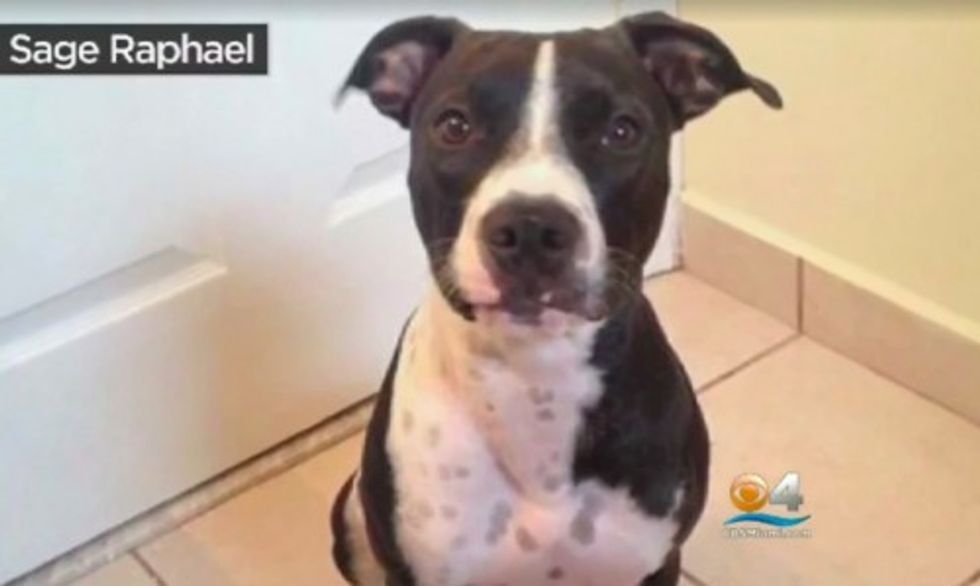 Image source: WFOR-TV
"I was packing up the car," Gillian Palacios told WFOR-TV in Miami. "I'd left the passenger door a little bit open because I had another dog that I needed to take to the vet this morning. And as I went back inside to go get him, a police officer came by and saw that the car door was open."
That detective went up to Palacios' front door because he "was concerned that there may have been a crime that occurred," Florida City Police Department public information officer Ken Armenteros told the station.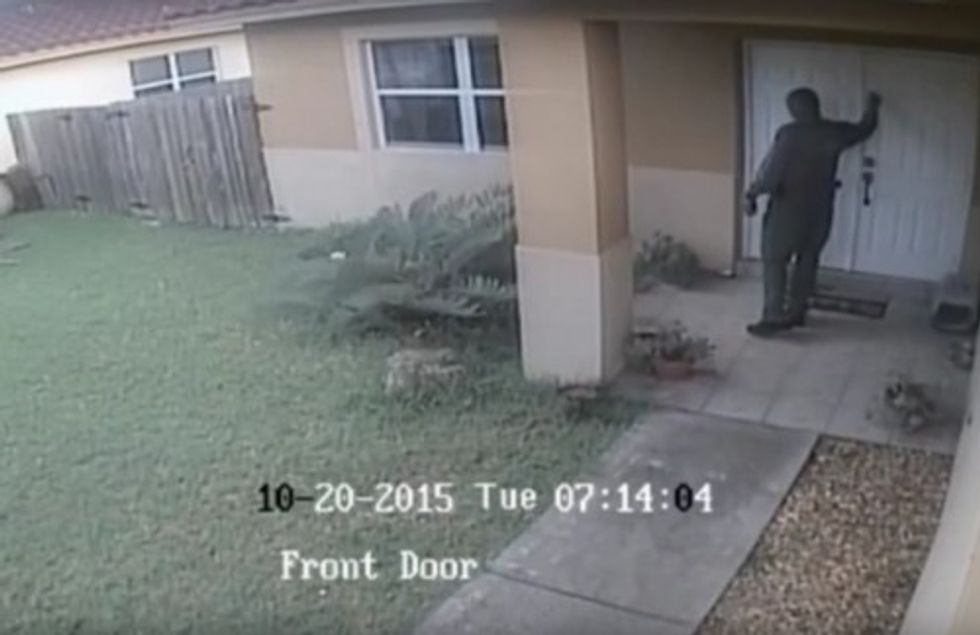 Image source: YouTube
Surveillance video cameras outside the house showed the detective knocking on the door, the door opening and Palacios' bully breed mix, Duchess, running at the detective.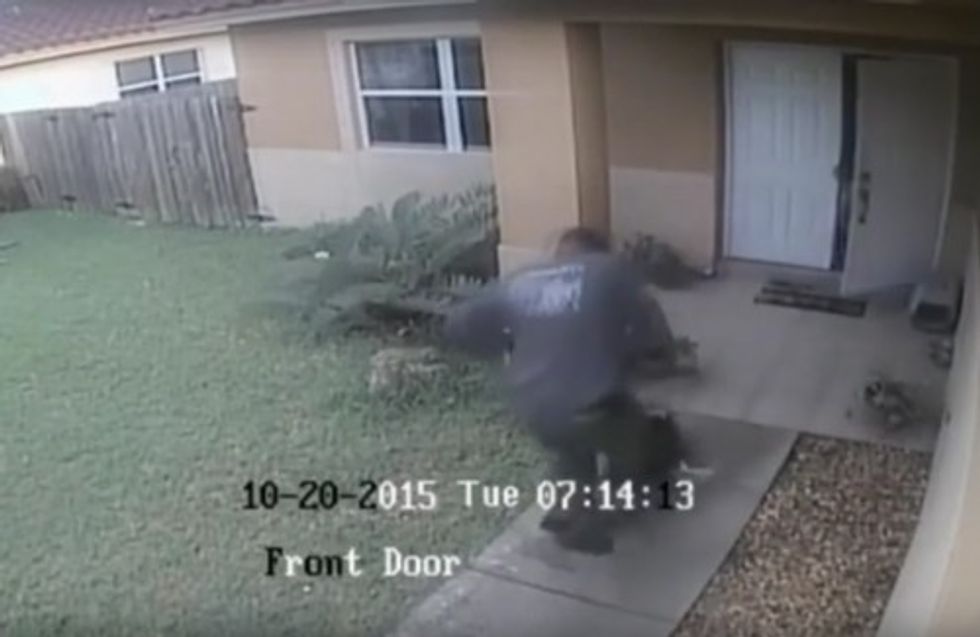 Image source: YouTube
The detective was seen moving backward and then shooting the dog, who fell dead on the pathway to the doorstep.
Here's the surveillance video. (Content warning: The images are graphic and may be disturbing to some readers):
"She was excited," Palacios told WFOR. "Someone's at the door. She's excited to see who it is, you know, normal dog behavior."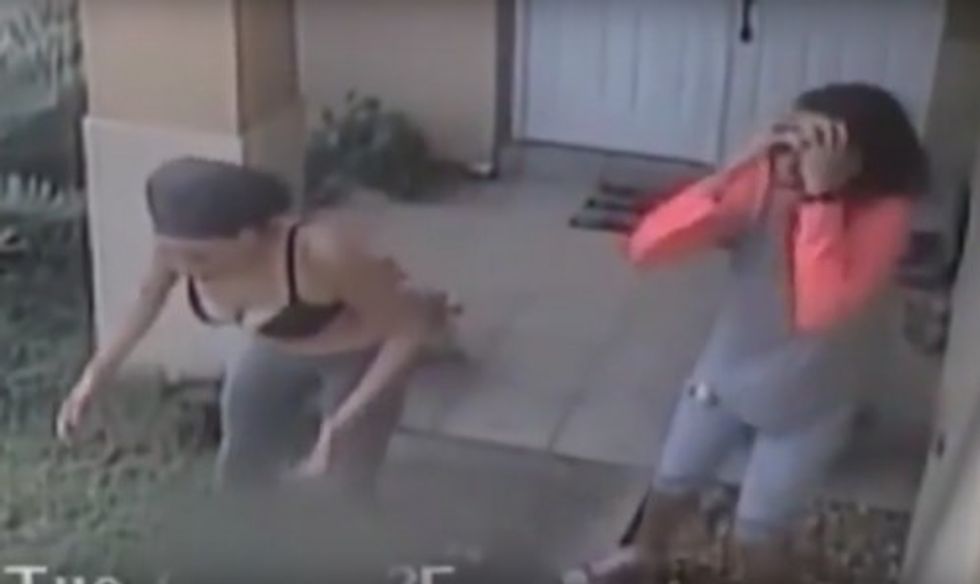 Image source: YouTube
"I was about to grab her," Sage Raphael, Palacios' daughter — the other owner of the dog — told the station. "I had her, and two seconds later, it's three gunshots."
After the shooting, Palacios told WPLG-TV the officer said, "Your dog charged me" and that animal services would pick up the dog — and then he left.
"She wasn't barking ... she wasn't growling," Palacios added to WPLG. "There was no reason for him to think she was aggressive in any way."
The Palacios family fosters and rescues dogs and is angry at the detective's choice.
"There were a million things he could have done other than shoot her three times in the head," Palacios told WPLG.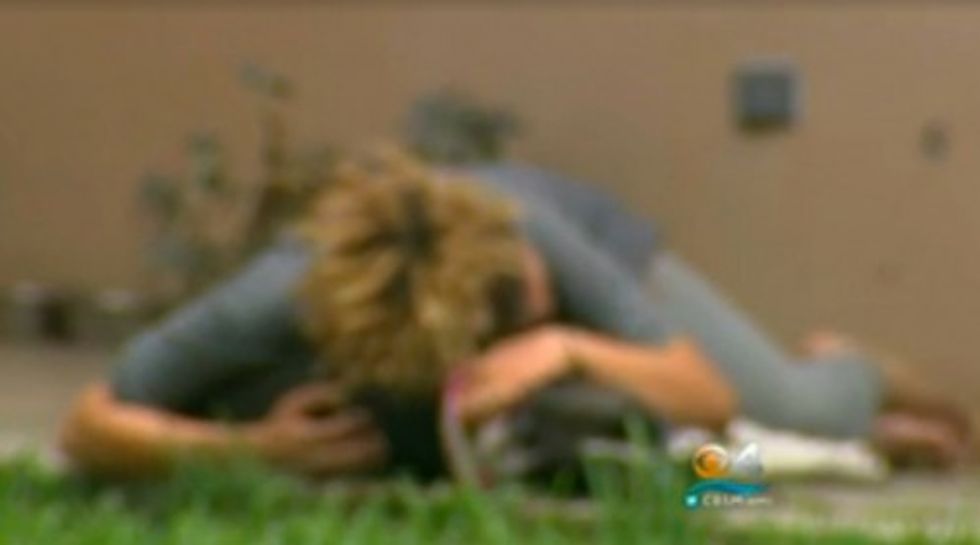 Image source: WFOR-TV
But Armenteros apparently didn't agree.
"We don't have the luxury of hindsight," he told WFOR. "We have to use the information that is given to us in a split second, so the officer has to make that decision with the information that he has available."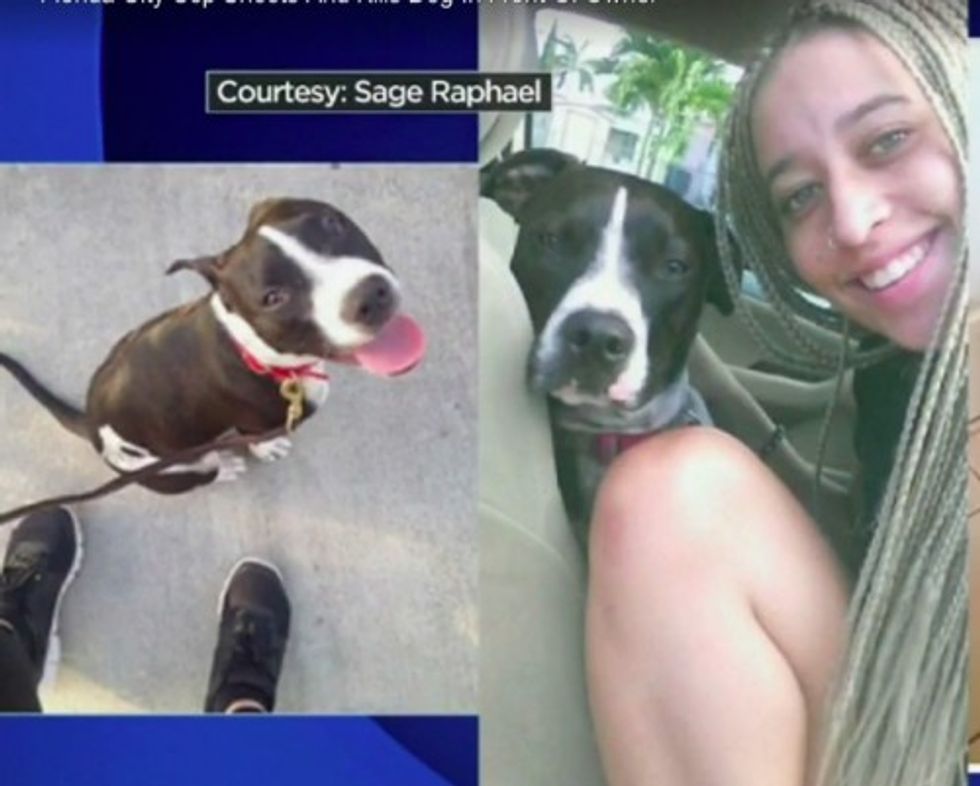 Image source: WFOR-TV
The officer was identified as Marcus Terry in the police incident report, WFOR reported, and has been placed on administrative leave pending the outcome of the investigation.
"He needs to take responsibility for his actions," Raphael told the station. "If he didn't want to be in this position, he should have never pulled that gun and made that first move."
(H/T: Newsfix)
—
Follow Dave Urbanski (@DaveVUrbanski) on Twitter