A new study has found that large-scale solar power, in its current state, in California might have some unintended operational consequences because it's not necessarily in the right location.
Researchers from the Universities of California, Riverside and Berkeley, and Stanford University found that less than 15 percent of the state's utility-scale solar energy operations are located in "compatible" areas.
"Our study, which focuses on California, shows that utility-scale solar energy development can be a driver of land-use and land-cover change, which is a source of greenhouse gas emissions itself," Rebecca Hernandez, lead researcher on the study published in the Proceedings of the National Academy of Sciences, said in a statement. "We see this happening if solar energy power plants are sited in natural habitats, in lieu of areas already impacted by humans — such as on commercial rooftops or over parking lots."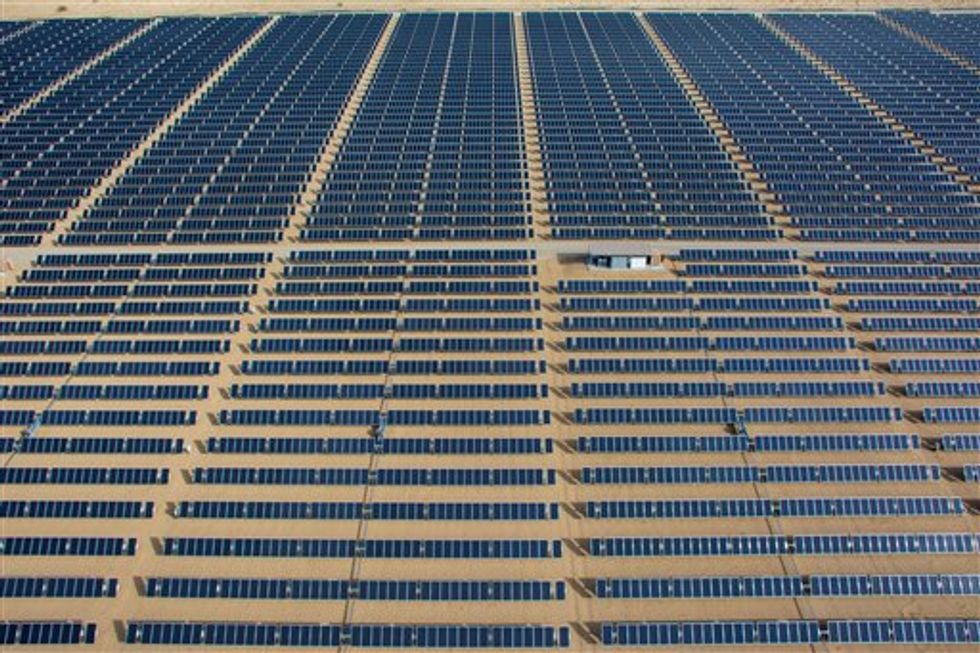 24 MW DC Cascade Solar Plant Constructed by SunEdison located in California Desert, Largest plant interconnected to date under California RAM program. Financing provided by Wells Fargo, SDG&E to purchase electricity generated. (PRNewsFoto/SunEdison, Inc.)
The researchers reviewed 161 USSE installations that were planned, in the works or already operating, detailing the land cover types where they were located.
While only a few were located in truly compatible areas, the majority were in what the study deemed "potentially compatible" areas and 19 percent were in "incompatible" areas.
Location of these installations is important for considering the impact on the local habitat and also transmissions to existing infrastructure.
"[W]e were observing extensive environmental damage, without understanding that simple, prudent siting of utility-scale solar energy installations could alleviate that damage," Michael Allen, the director of the Center for Conservation Biology, said in a statement.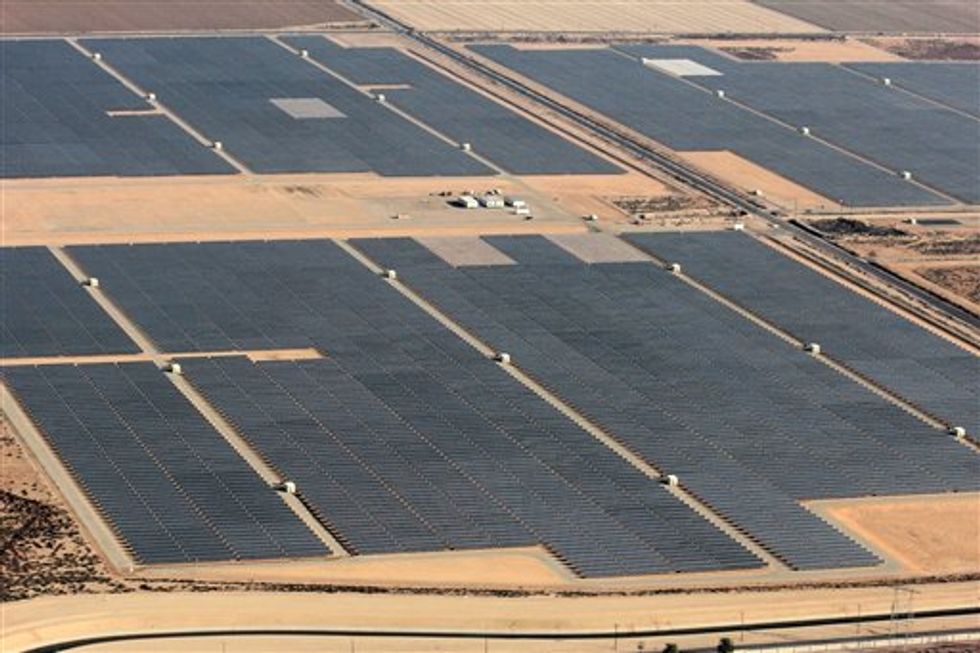 SunEdison and TerraForm Power&Regulus solar facility in Kern County, California, operational and generating clean energy (PRNewsFoto/SunEdison, Inc.)
The researchers found the USSE installations were, on average, at most 7 and 5 kilometers from protected areas (these measurements being for photovoltaic solar power and concentrating solar power, respectively).
"Our study of California reveals that USSE development is a source of land cover change and, based on its proximity to protected areas, may exacerbate habitat fragmentation, resulting in direct and indirect ecological consequences," the study authors wrote. "These impacts may include increased isolation and nonnative species invasions, and compromised movement potential of species tracking habitat shifts in response to environmental disturbances, such as climate change."
Being located far from existing transmission infrastructure poses a problem as well.
"New transmission extensions are expensive, difficult to site due to social and environmental concerns, and require many years of planning and construction. Such transmission-related siting incompatibilities not only necessitate additional land cover change but also stand in the way of cost-efficient and rapid renewable energy deployment," the study authors stated in the research published this week.
Another interesting find, the researchers found, was that 30 percent of the installations were in croplands and pastures, suggesting a shift by landowners from farming to energy production.
Hernandez said that situating solar installations in developed areas, like contaminated land, parking lots or on rooftops, would be a good environmental decision.
"Instead, we see that 'big solar' is competing for space with natural areas. Knowing this is vital for understanding and creating predictions of a rapidly changing global energy landscape," she said in a statement.
(H/T: IEEE Spectrum)
—
Front page image via Shutterstock.