With Halloween just days away, we've discovered a new video showing an innovative way for gun enthusiasts to carve jack-o'-lanterns.
Professional sharpshooter Kirsten Joy Weiss just posted a clip on her YouTube channel showing what she called, "The Precision Pumpkin Carving Shooting Game."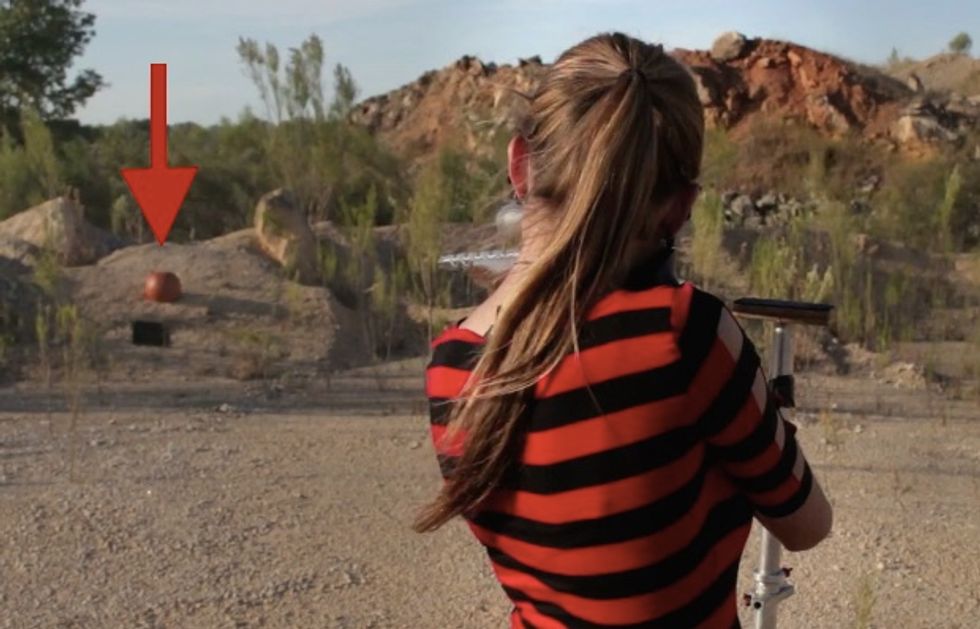 Image source: YouTube 
In this clip, Weiss uses a .22-caliber rifle to create the eyes and smile on her pumpkin.
"He's gonna be a Quasimodo pumpkin, I think," she declared at one point before the job was done.
Check out her handiwork in the following clip. (If you're tempted to try this, make sure you go to an actual shooting range.)
__
Follow the author of this story on Twitter and Facebook: