Scientology could be banned from the country of Belgium if senior members are found guilty of a variety of charges, including, extortion, fraud, running a criminal organization and violating privacy.
The claims being waged against 11 senior Scientology officials and two affiliated organizations stem from two separate investigations into the controversial religious organization that have unfolded over the past 18 years.
Complaints from former members' led to an investigation in 1997, with a subsequent inquiry in 2008 exploring allegations that fake jobs were being offered in Belgium in an effort to convert people to the faith, the Huffington Post reported.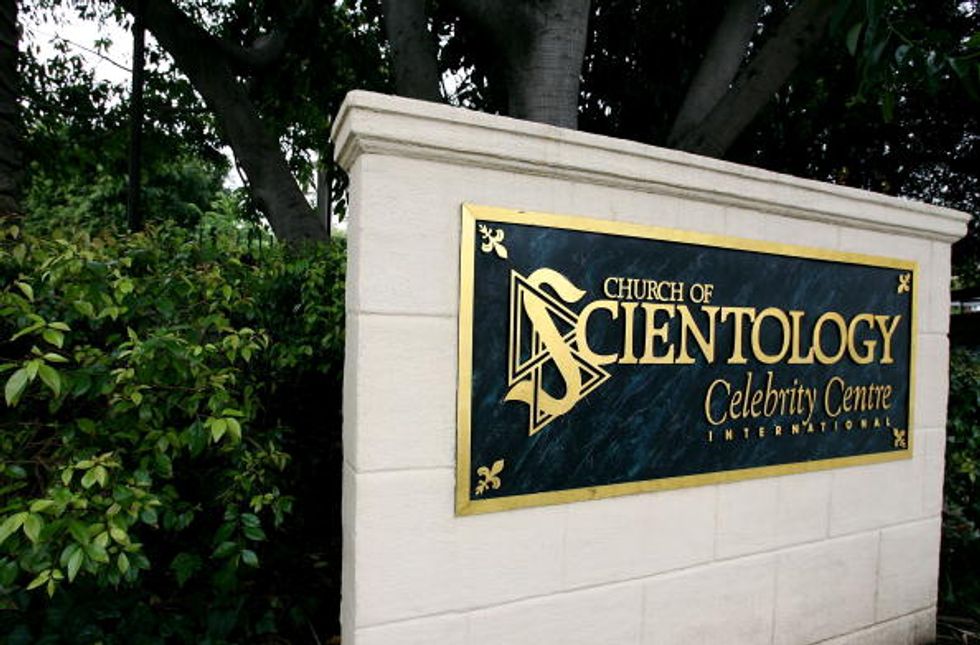 The exterior of the Church of Scientology Celebrity Centre International on April 3, 2006 in LosAngeles, California. (Getty Images/Getty Images)
The trial, which began on Monday, will reportedly last for about a month, though a spokesperson for the religious group expressed confidence that officials would be cleared of all charges.
"The Church of Scientology goes to court with the firm intention of seeing the fundamental rights of its Belgian members finally recognized," the official said last Friday. "Not only does the church contest the charges against it, which affect the fundamental rights of all Scientologists, it also intends to denounce the serious judicial abuses against it of the past 18 years."
Science fiction author L. Ron Hubbard founded Scientology in 1954, with the church creating a fair amount of debate over the decades. While some maintain that it is a legitimate spiritual group that seeks to help its members, others call it a cult bent on furthering its own interests.
Most recently actress Leah Remini — an ex-Scientologist — has been discussing her very public split with the religious group.
"Being critical of Tom Cruise is being critical of Scientology itself … you are evil," Remini, 45, said in a preview clip for a "20/20" interview about her departure from the organization that is set to air on October 30.
She also shared some of the inside details of her more than three decades as a Scientologist, explaining the mindset that takes form, and the difficulties that come along with leaving the religion behind.
"People need to understand. This has been my whole life and I want them to understand how it happens," Remini said. "As time goes on, you start to lose touch with the real world. The mindset becomes 'us against them.'"
Some outlets have reported that convictions could lead to a ban, but that the Church of Scientology could reportedly simply file under a new name and relaunch itself in the West European country.
(H/T: Huffington Post)
Follow the author of this story on Twitter and Facebook: