It may soon be winter in Jerusalem, but a unique urban art installation has flower-shaped streetlights blooming when pedestrians and vehicles traverse past.
Designed by Israel's HQ Architects, the giant red poppies erected in Jerusalem's Valero Square actually open and close in reaction to movement.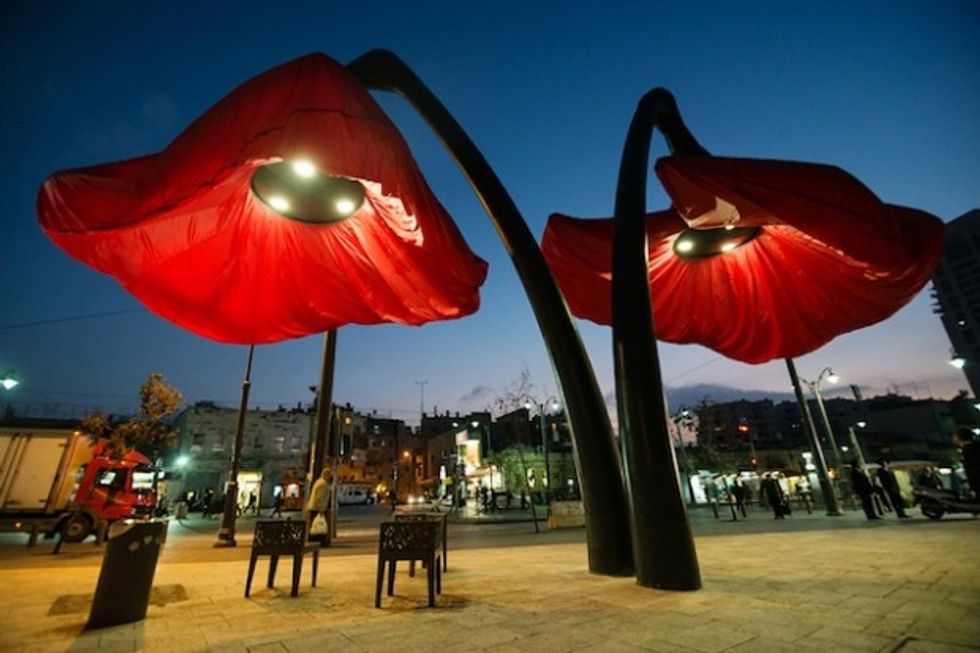 HQ Architects
HQ Architects sent TheBlaze this diagram to explain how the circulation of air coupled with an air compressor stimulates the blossoming movement of the four 30-foot-high and 30-foot-wide flowers.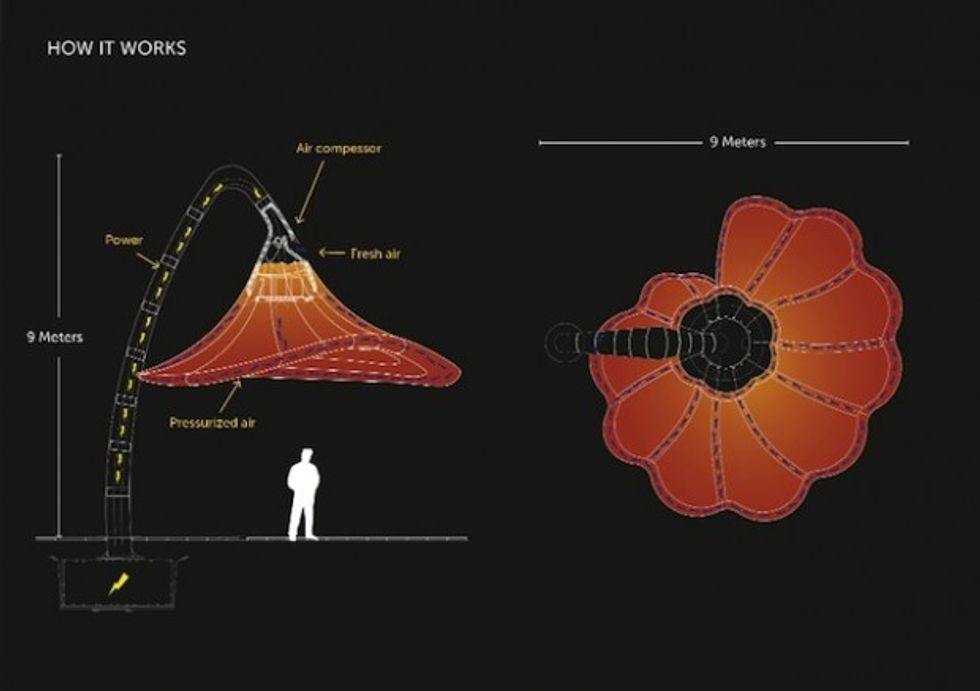 HQ Architects
The installation, named "Warde," was erected at the entrance of a major open-air market and light-rail station in an effort to "improve the urban space of the city center," the designers said in a press release.
Architect Erez Ella told TheBlaze Thursday that he designed the flowers as an invitation to city residents of different backgrounds to congregate together when seeking a respite from the intense summer sun or winter rain.
He said he hoped that "this small event causes people to spend time and creates conversation in a split city when different populations share the urban space."
"Each is separately inflated and reacts to the situation around it, so that whenever pedestrians walk by, the flowers inflate and open up, and then deflate and close as the people walk away," HQ Architects explained.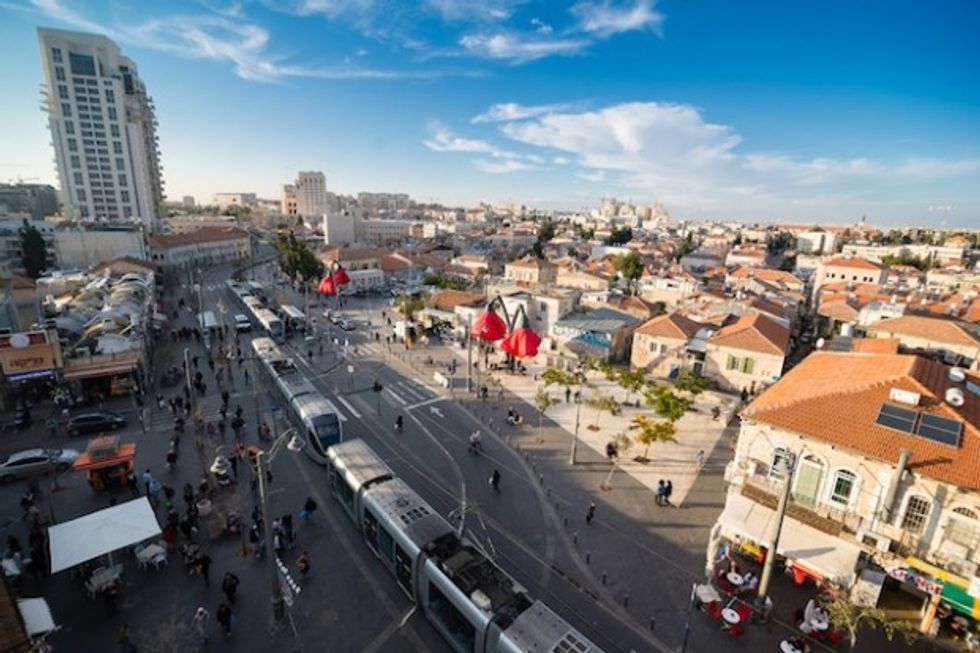 HQ Architects
"If a by-passer is looking for a moment of shade during the hot summer days, the flower will inflate and stay open until the person leaves. When the tram is approaching the station — all four flowers will inflate at once and signal the shoppers to hurry if they want to catch the tram," HQ Architects wrote.
This music video shows the flowers in action:
The architectural firm noted the previously "poor" and visually "non-coherent" condition of the urban square, which until now offered such unaesthetic sights as a waste composter and an electricity substation.
Ella said he hopes his little poppy field will improve the urban landscape.
The streetlight display sits a little more than a mile away from the Old City of Jerusalem where the major religious sites are located, including the Church of the Holy Sepulchre, the Western Wall, Temple Mount and the Al-Aqsa mosque.
(H/T: CityLab)