"Duck Dynasty" star Sadie Robertson was so moved by the hit Christian film "War Room" that she decided to create her own designated prayer room, entirely devoted to praying, reading the Bible and practicing her faith.
"The movie 'War Room' really inspired me — so here is mine," she wrote on Instagram, sharing pictures of the room that she created and decorated. 'What a war room is all about is a room secluded from anything else — a room where it's solely for you and God to talk."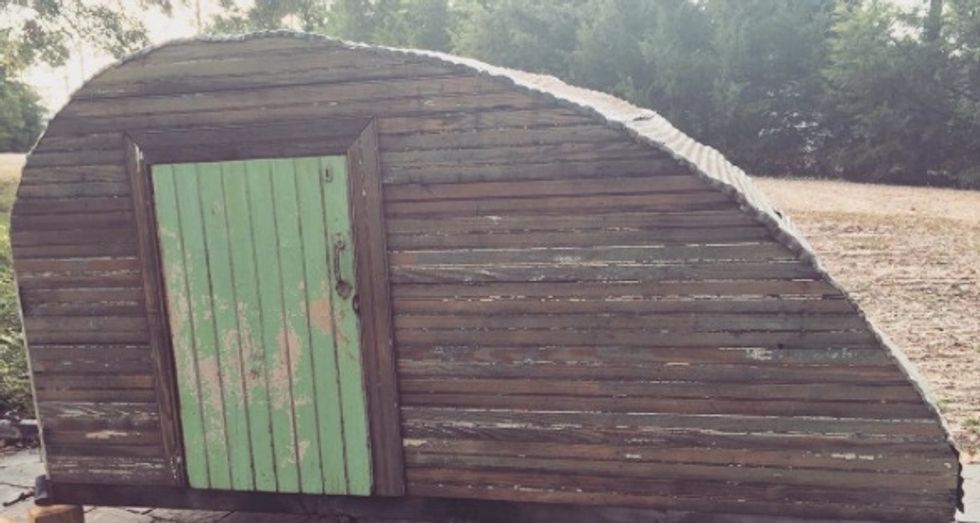 Sadie Robertson reveals her "war room" (Instagram/LegitSadieRob)
The room, which appears to have been assembled inside of a stand-alone, wooden trailer on Robertson's property, is based on the hit movie "War Room" that recently took the box office by storm, bringing in $11 million in its opening weekend.
The film focuses on the power of prayer, with some of the central characters each creating a special room where they can go to utter prayers, read the Bible and spend time with the Lord.
It's a theme and plot line that Robertson was clearly profoundly inspired by, creating her own "war room" where she said that she can go to "prepare for the daily battles and struggles we all go through."
"[It is a place] for you to have a pre-day, mid-day or post-day talk or cry with God. It is for you to find your identity in HIM!" she wrote. "To find your strength in HIM!."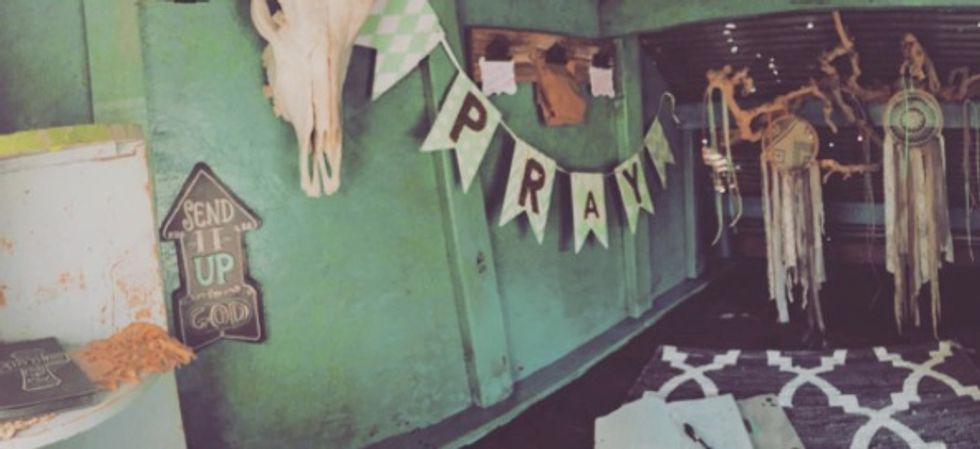 Inside Sadie Robertson's "war room" (Instagram/LegitSadieRob)
Robertson posted pictures of her prayer room in an effort to encourage others to consider making one of their own.
"Maybe it's in your closet, maybe it's a little wooden camper, or maybe it's just in your car," she wrote. "Take that time out of your day to focus on the most important relationship in your life, and make it personal."
As TheBlaze previously reported, Robertson recently made headlines after revealing the contents of an old journal in which had written an entry about her future husband.
(H/T: Christian Today)