An official for a Republican presidential campaign claims that a number of Republican presidential candidates will convene a conference call Friday night to discuss the RNC's role in future primary debates, as well as other options for debate moderators.
Among the names likely to be proposed is Glenn Beck, the official said.
The revelation came hours after the Republican National Committee announced it was suspending ties with NBC News to host the February 2016 primary debate. RNC chairman Reince Priebus sent a letter to NBC News expressing disapproval over how CNBC handled Wednesday's debate in Boulder, Colorado.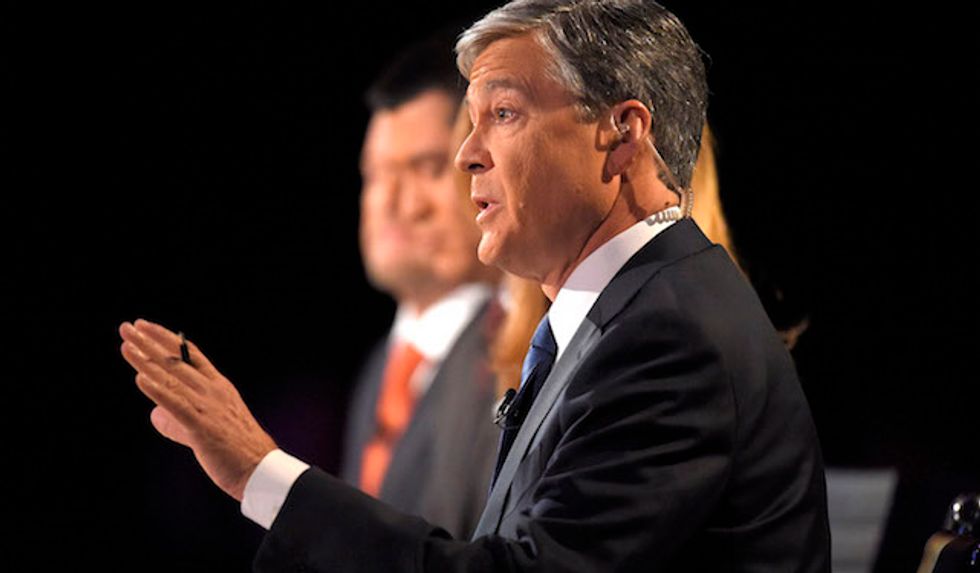 Debate moderator moderator John Harwood asks a question during the CNBC Republican presidential debate at the University of Colorado, Wednesday, Oct. 28, 2015, in Boulder, Colo. (AP Photo/Mark J. Terrill)
"Right now, I know that his name is being mentioned," the GOP campaign official told TheBlaze, referring to Beck.
The official claimed officials from at least three campaigns, Donald Trump, Sen. Ted Cruz and Gov. Jim Gilmore – are likely to support Beck as a possible debate moderator. The official said that Beck's name will be mentioned because he is a "fair reviewer" and is liked "in and out of the Tea Party."
The official added that the candidates are "just not interested in" news personalities who work for other networks moderating future debates because they are "concerned they'll get the same treatment" as from the widely-criticized CNBC moderators.
Republican presidential candidates will also meet in-person in Washington, D.C., on Sunday to further discuss the RNC's role in future debates, Politico reported.
–
Follow Jon Street (@JonStreet) on Twitter