Donald Trump isn't holding back on what he thinks about Rep. Debbie Wasserman Schultz (D-Fla.), calling the Democratic Party chairwoman "highly neurotic" and "crazy" during the first broadcast of Breitbart News Daily's "Patriot" program, which aired Monday on Sirius XM.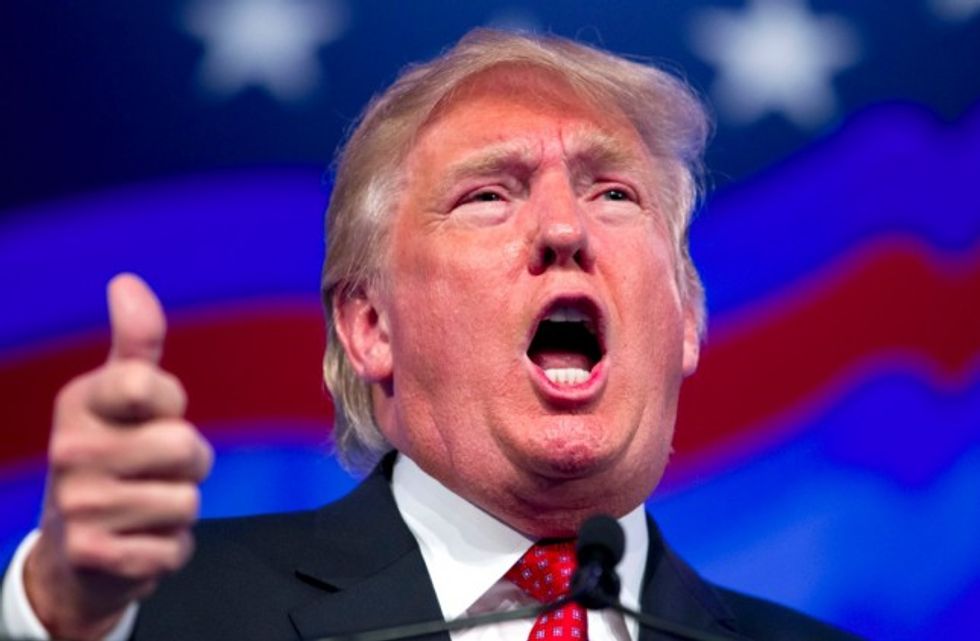 AP Photo/Jose Luis Magana, File
"This is a woman that is a terrible person," Trump said, moments after praising Wasserman Shultz's counterpart, Republican Party Chairman Reince Priebus, as a "very good guy."
Trump specifically took aim at Wasserman Schultz for the role he sees the Democratic Party playing in Hillary Clinton's presidential campaign, pointing to the recent Democratic primary debate in Las Vegas.
"In all fairness, she negotiated a great deal for Hillary because they gave Hillary all softballs," Trump said. "Every ball was a softball, and in fact, the other candidates weren't even allowed to talk up against her."
Democratic National Committee spokeswoman Kaylie Hanson responded to Trump's comments predictably in a statement to CNN.
"The Republican front-runner's misogynistic attacks are sadly representative of the GOP's outdated approach to women and the issues that affect them and their families," Hanson said, comparing Trump's remarks with the Republicans "opposing" abortion and equal pay for women.
"Whether it's trying to get between them and their doctor, opposing equal pay for equal work, or using offensive language, the Republican Party is wrong for women," Hanson said.
(H/T: Mediaite)
–
Follow Jon Street (@JonStreet) on Twitter