Sen. Marco Rubio (Fla.) has more than tripled his support in New Hampshire, according to a new poll published Monday.
The Monmouth University poll found that the Florida senator, coming off a strong debate performance last week in Colorado, jumped to the third place slot with 13 percent of likely primary voters surveyed choosing him as their choice. A previous poll conducted by Monmouth University in September had Rubio only at four percent.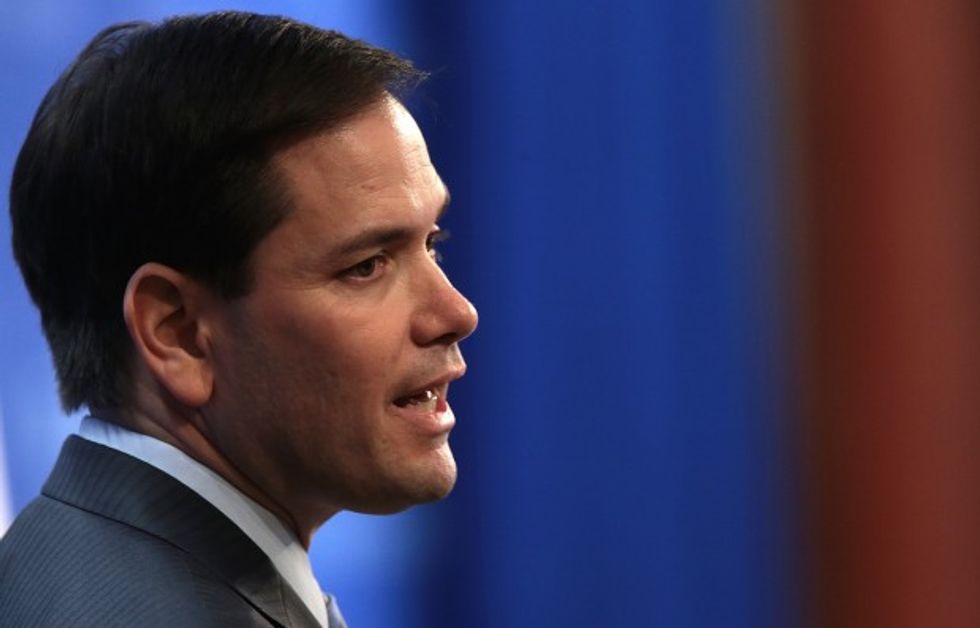 Win McNamee/Getty Images
"Marco Rubio's standout performance in the last debate seems to have paid dividends in a contest that was supposed to be dominated by his former mentor Jeb Bush," Patrick Murray, director of the independent Monmouth University Polling Institute, said in a statement. "Rubio's new- found support seems to be a little softer than for other candidates at the front of the pack, but it is not particularly solid for anybody."
Real estate billionaire Donald Trump continued to hold the top slot in the poll with 26 percent of surveyed voters backing him. Retired neurosurgeon Ben Carson came in at number two, earning 16 percent of support.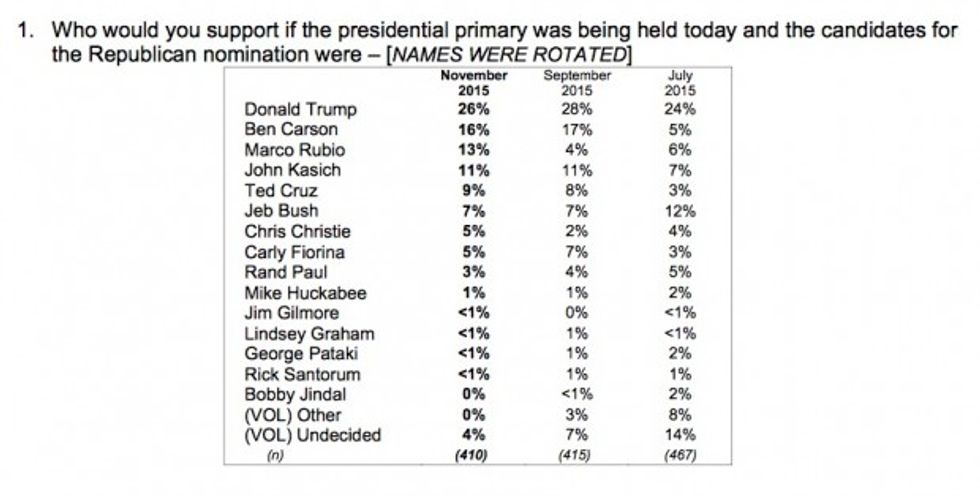 Image source: Screen grab
Sen. Ted Cruz (R-Texas) came away with nine percent of support, not too much different than when the university surveyed voters in September. Former Florida Gov. Jeb Bush also failed to gain or lose support, holding seven percent of support — the same as he did in September.
The poll was conducted from Oct. 29 to Nov. 1 and had a margin of error of plus or minus 4.8 percent.
—
Follow the author of this story on Twitter and Facebook: