Just what does Hollywood get wrong when it comes to Navy SEALs?
A pair of SEALs have all the answers in a new video for Business Insider.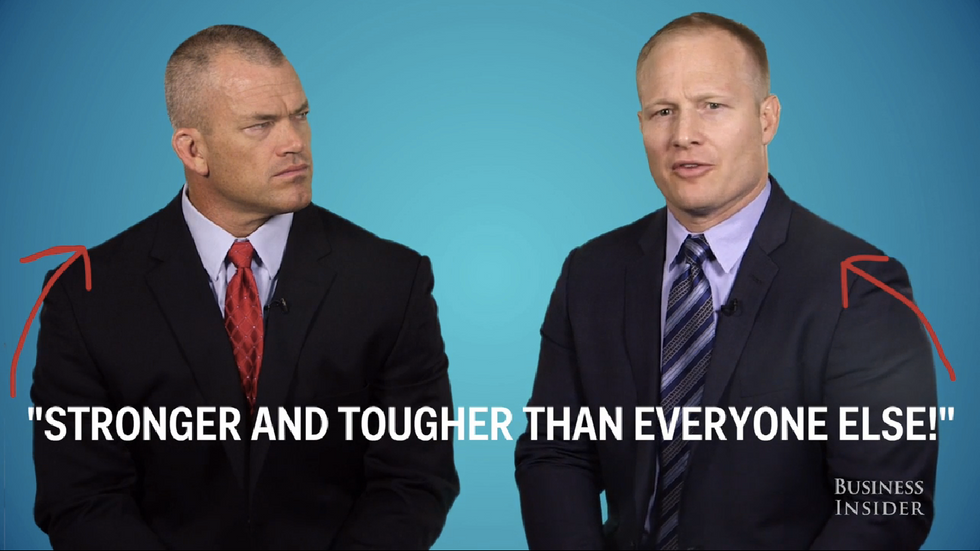 Jocko Willink, left, and Leif Babin (Image via screen grab from Business Insider video)
Leif Babin, a former Navy SEAL and co-author of "Extreme Ownership," said the idea that SEALs are stronger and tougher than anyone else is not true.
"Another major misconception that people get about not only the SEAL teams but the military in general is that the troopers are robots," Babin's fellow SEAL Jocko Willink said. "And that if I'm in charge of Leif, and I order him to go do something, without question he turns around and he executes. And that's just simply not true."
Willink also recently gave a rare in-depth interview to Tim Ferriss on "The Tim Ferriss Show" podcast. You can listen to the episode here and find out why Ferriss refers to Willink as the "scariest Navy SEAL imaginable."
See what else is "simply not true" in Hollywood's portrayal of the military in their video below.