Seattle is the first city in the nation to approve "democracy dollars" — a plan to send taxpayer dollars to citizens for the purpose of donating to candidates of their choice.
Though the campaign finance reform initiative was about keeping "big money" out of local politics, it was fueled by massive cash contributions, 52 percent of which came from outside the city, according to the Seattle Times. The "Honest Elections" campaign raised $1.384 million in support of Initiative 122 — 30 times what was raised by the ballot measure's opponents. The average contribution to support the plan to curb donations to city council candidates was $7,134, compared to the average contribution of "$166 in this year's City Council campaign between Kshama Sawant and Pamela Banks, the most expensive in city history," the Times reported.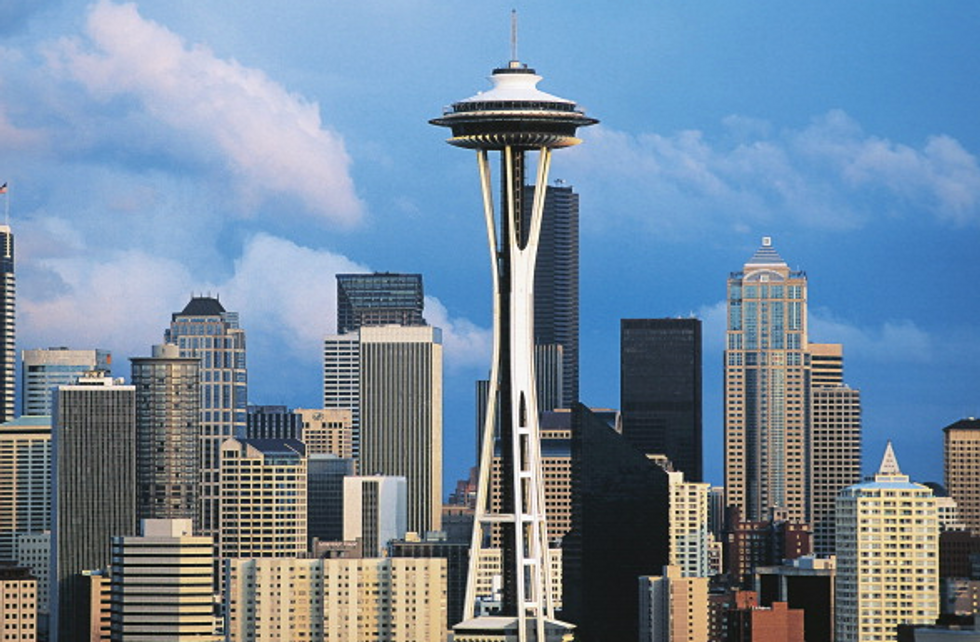 DeAgostini/Getty Images
It also means $30 million in additional property taxes for city residents over the next 10 years.
Voters approved the new system 60 percent to 40 percent.
The Times explains how the new system will work:
For each city election cycle, or every two years, the Seattle Ethics and Elections Commission (SEEC) will mail four $25 vouchers to each voter. They can only be used in Seattle campaigns for mayor, city council and city attorney.

Voters will assign the vouchers by signing and mailing them to candidates or to the SEEC, or by submitting them online.

The SEEC will release money to the candidates that agree to follow I-122's rules, which include participating in three debates and accepting lower contribution and spending limits.