Nicholas Strausfeld's co-authored study published in 2012 in the journal Nature discussing the discovery fossilized neural tissue, or brains, of a prehistoric arthropod was met with "a lot of flack."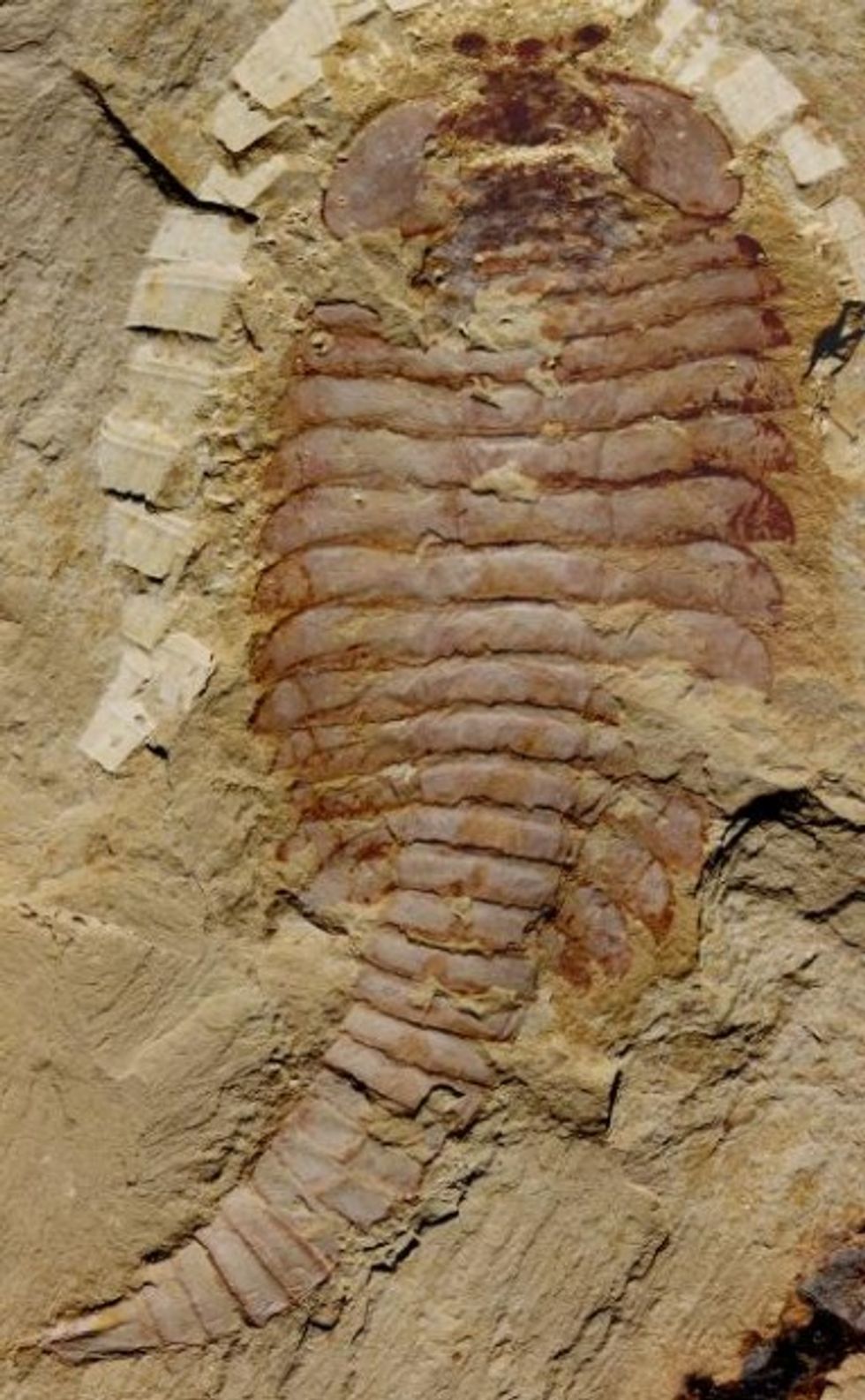 In recently published papers, scientists revealed that they discovered an ancient arthropod with a fossilized nervous system and conducted experiments to show how this was possible. (Photo credit: Xiaoya Ma, London Museum of Natural History)
That's because, according to a news release from the University of Arizona where Strausfeld is a professor in the neuroscience department, it was a long-held belief that brains just don't fossilize.
"It was questioned by many paleontologists, who thought — and in fact some claimed in print — that maybe it was just an artifact or a one-off, implausible fossilization event," Strausfeld said in a statement.
Strausfeld's latest papers published in the journal Current Biology and Philosophical Transactions of the Royal Society B tackles just how brain tissue could become fossilized, addressing some criticism of his previous research.
"Here we describe newly discovered specimens of the Chengjiang euarthropod Fuxianhuia protensa with fossilized brains revealing matching profiles, allowing rigorous testing of the reproducibility of cerebral structures," the study authors wrote in their Current Biology abstract.
The now extinct arthropods that lived about 520 million years ago were analyzed using scanning electron microscopy and found to have preserved brains.
In a separate study published in the December issue of Philosophical Transactions of the Royal Society B, Strausfeld with other co-authors described experiments in which they replicated conditions and found they could preserve central nervous systems in modern arthropods.
The scientists believe the only way for brain tissue to become fossilized is for it to be buried quickly and under very low oxygen conditions. The researchers believe F. protensa, for example, was buried and thus preserved in an underwater mudslide.
To address the issue of pressure that the tissue would endure under such conditions, Strausfeld and fellow researchers concluded that the animal's neural system itself would have been dense enough to withstand it.
"Dewatering is different from dehydration, and it happens more gradually," Strausfeld said. "During this process, the brain maintains its overall integrity leading to its gradual flattening and preservation. F. protensa's tissue density appears to have made all the difference."
Strausfeld and his colleges believe that their work reveals just how fossilization of brains is possible and shows how their previous findings were not a "one-off" event.
"People, especially scientists, make assumptions. The fun thing about science, actually, is to demolish them," Strausfeld said.