When Officer Mark Gurule got a call about a man wearing no shoes or socks sleeping behind a rock by the side of a road in Los Lunas, New Mexico, his bodycam picked up what happened next.
The resulting video showed Gurule approaching the white-haired and bearded man — also named Mark — and focusing on the man's torn-to-pieces shoes along with his socks with large holes in them.
So Gurule went to a sporting goods store and bought the man a new pair of shoes, a pair of winter socks — and then handed him a $20 bill so he could get something to eat and get out of the approaching cold.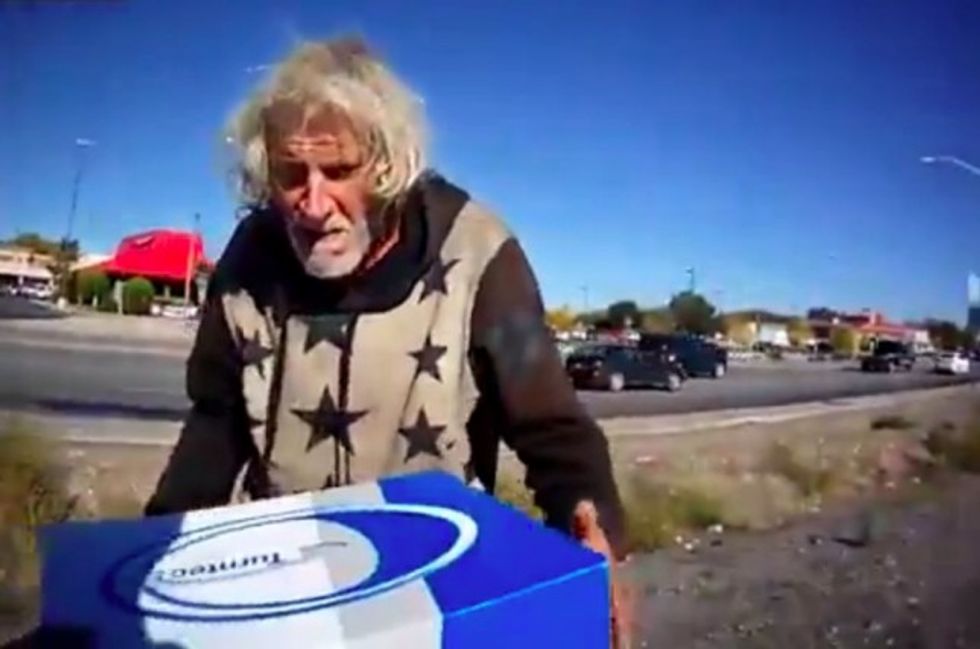 Image source: LiveLeak
The man was all smiles as he tried on his new socks and shoes.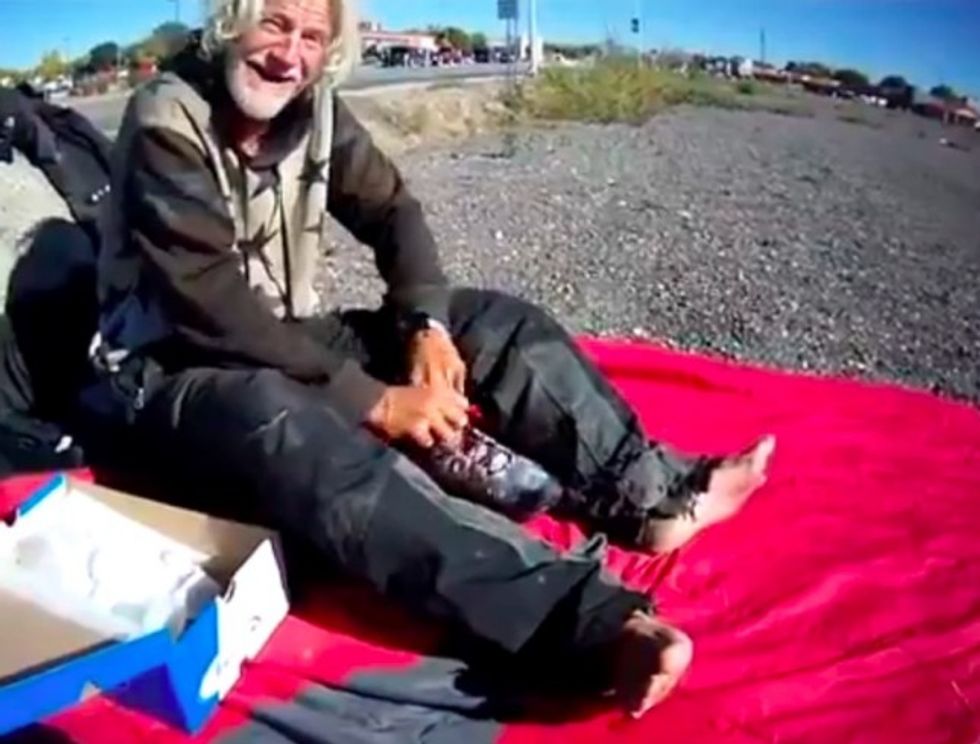 Image source: LiveLeak
Gurule, a five-year veteran of the Los Lunas police force, was commended by the department for his act of kindness, KOB-TV reported.
—
Follow Dave Urbanski (@DaveVUrbanski) on Twitter