A University of Missouri staffer was placed on administrative leave Wednesday after a viral video captured her bullying a student journalist earlier this week.
"Effective Nov. 11, 2015, Janna Basler has been placed on administrative leave and relieved of her duties as Director of Greek Life while we conduct an investigation regarding her recent actions," Department of Student Life Director Mark Lucas said in a statement.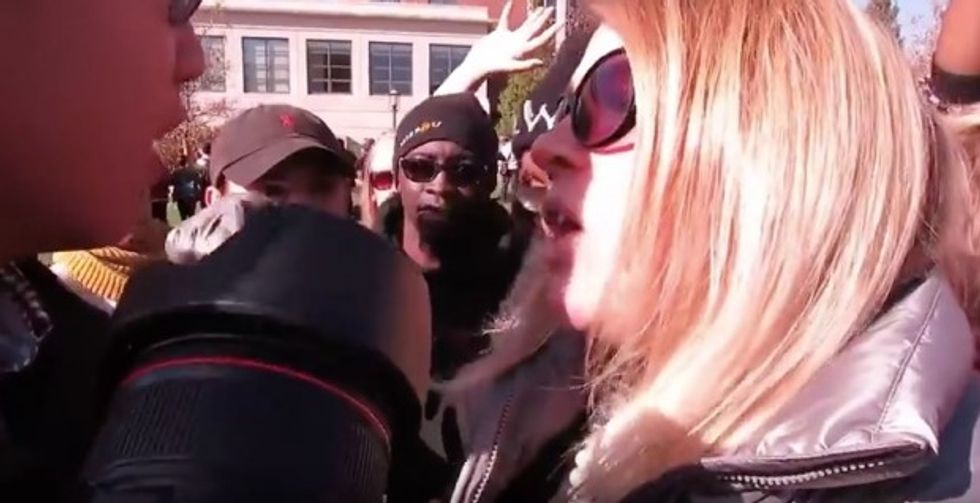 Image source: YouTube
Basler was seen intimidating student journalist Tim Tai as he tried to photograph the camp setup by demonstrators who had successfully ousted the university president.
"You need to back off. Back off our personal space," she told him. "Back off!"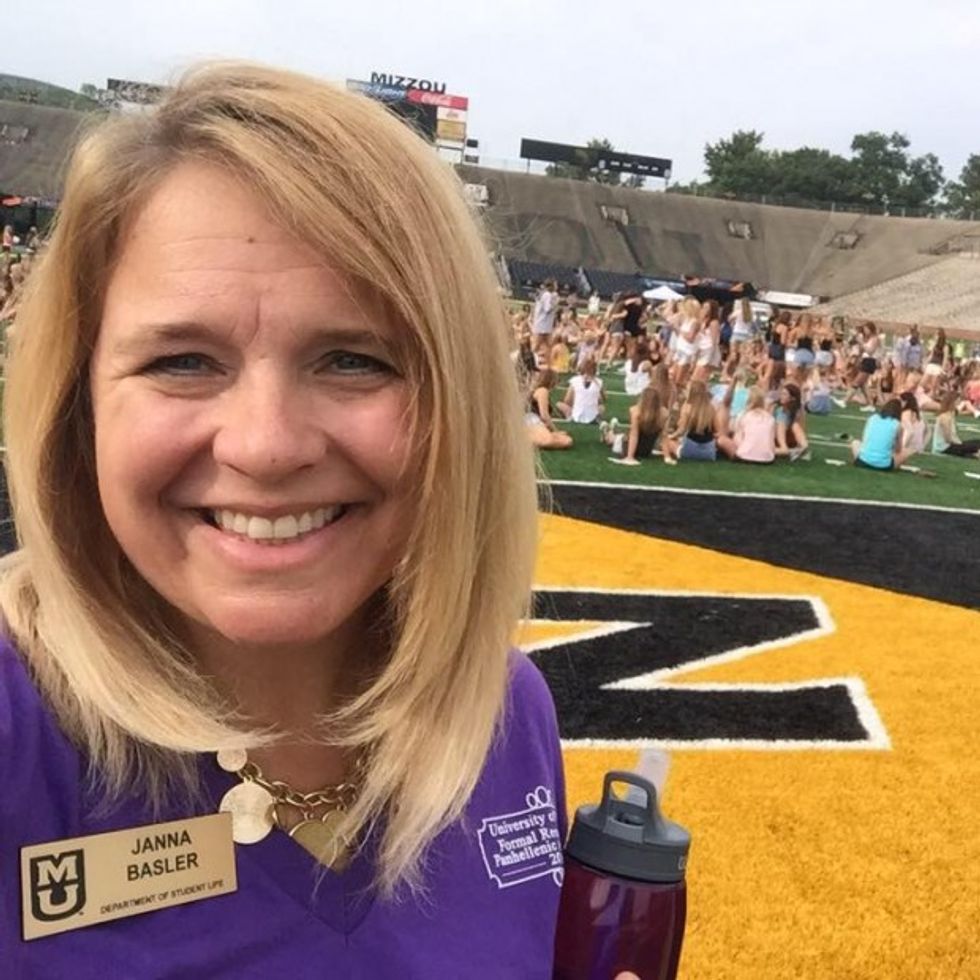 Image source: Facebook
When Tai stood his ground, Balser got in his personal space.
"Don't push me," Tai said as the university administrator got in his face and placed her hands in front of his camera.
Tai asked for Basler's name, but she would only reply, "My name is Concerned Student 1950," the name of the student protest group.
Basler did not immediately respond to a request for comment from TheBlaze.
Basler's suspension comes one day after communications professor Melissa Click, who called for "muscle" to remove another journalist from the area, apologized for her actions and resigned a courtesy appointment to the journalism school.
—
Follow the author of this story on Twitter and Facebook: