Secretary of Defense Ash Carter announced Wednesday he had fired a senior military assistant over allegations of misconduct.
"Today I made the decision to remove my Senior Military Assistant Lieutenant General Ron Lewis from his position after learning about allegations of misconduct," he said in a statement.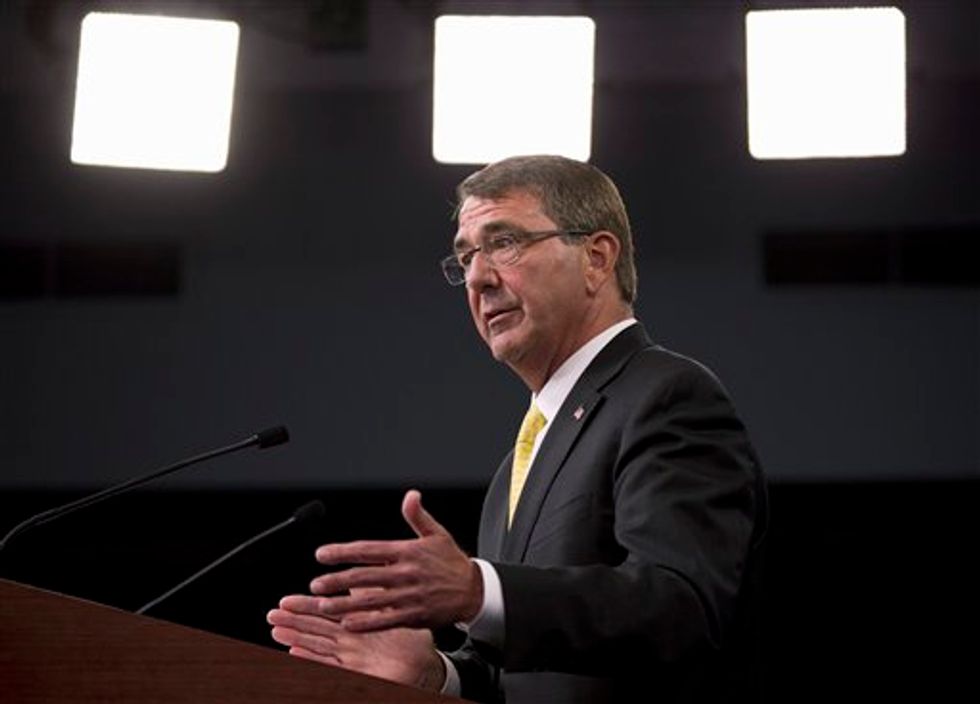 Defense Secretary Ash Carter (AP/Manuel Balce Cenetar)
The allegations Lewis faced were not disclosed by Carter who said that an investigation has been launched.
"I directed that this matter be referred to the Inspector General of the Department of Defense for investigation," Carter said. "I have confidence in the Inspector General's ability to determine the facts. The Department of the Army will then take action as appropriate."
The defense secretary said he has no tolerance for misconduct in his department.
"I expect the highest possible standards of conduct from the men and women in this department particularly from those serving in the most senior positions," Carter said. "There is no exception."
—
Follow the author of this story on Twitter and Facebook: