Republican presidential contender Rick Santorum on Saturday blasted President Barack Obama, saying one of the reasons the latest deadly Paris terror attacks occurred is because Obama "has no intention of winning" the fight against the Islamic State.
"This president doesn't plan. ... This president has completely abandoned ship," Santorum said at the Sunshine Summit in Florida, CNN reported.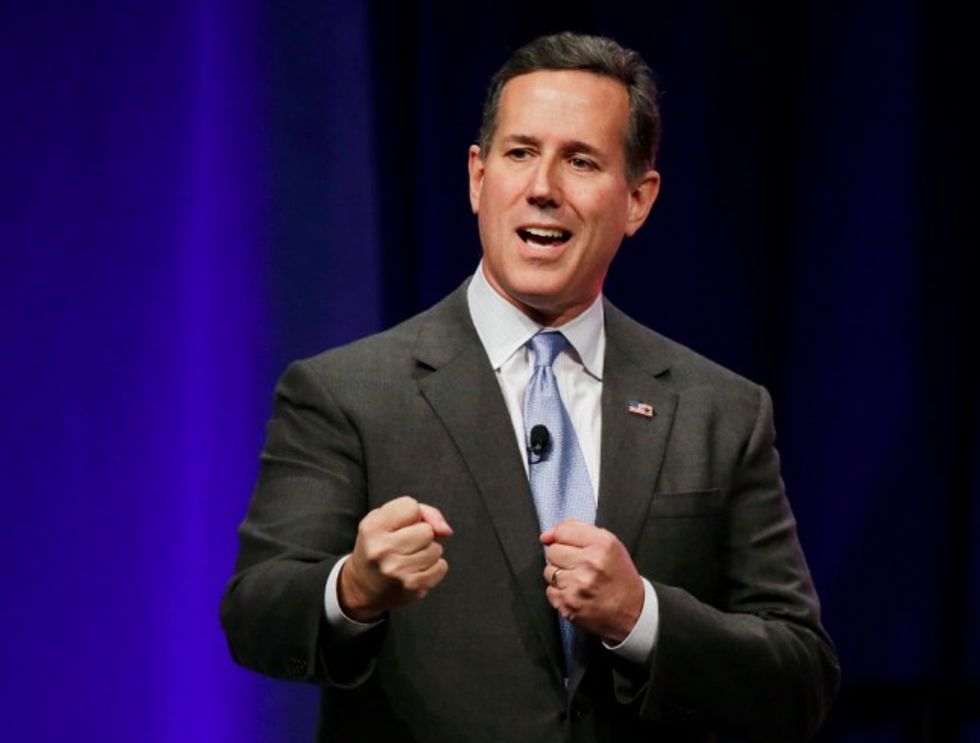 Republican presidential candidate Rick Santorum addresses the Sunshine Summit in Orlando, Florida, Saturday, Nov. 14, 2015. (AP Photo/John Raoux)
"This is delusional," he added. "That's the only way I can put it. ... And people are dying because this president refuses to face the truth."
More than that, Santorum cautioned that terror attacks could revisit the United State unless something is done to thwart the Islamic State's advances.
"I would say to a war-weary country that if we do not begin to take back ground back from ISIS, we will see war visit us here more dramatically and repeatedly," he noted, CNN reported.
"I would be launching a major offensive against ISIS right now," Santorum declared. "Four bombs a day? Are you serious? That's a public relations war. ... And now we're seeing the consequences ...The public relations value that the president gives ISIS every day by engaging in a war that he has no intention of winning is what you saw in France yesterday."
—
Follow Dave Urbanski (@DaveVUrbanski) on Twitter