Gov. Bobby Jindal on Monday signed an executive order allowing Louisiana state government officials and law enforcement agencies to use any legal means to prevent Syrian refugees from resettling in the state.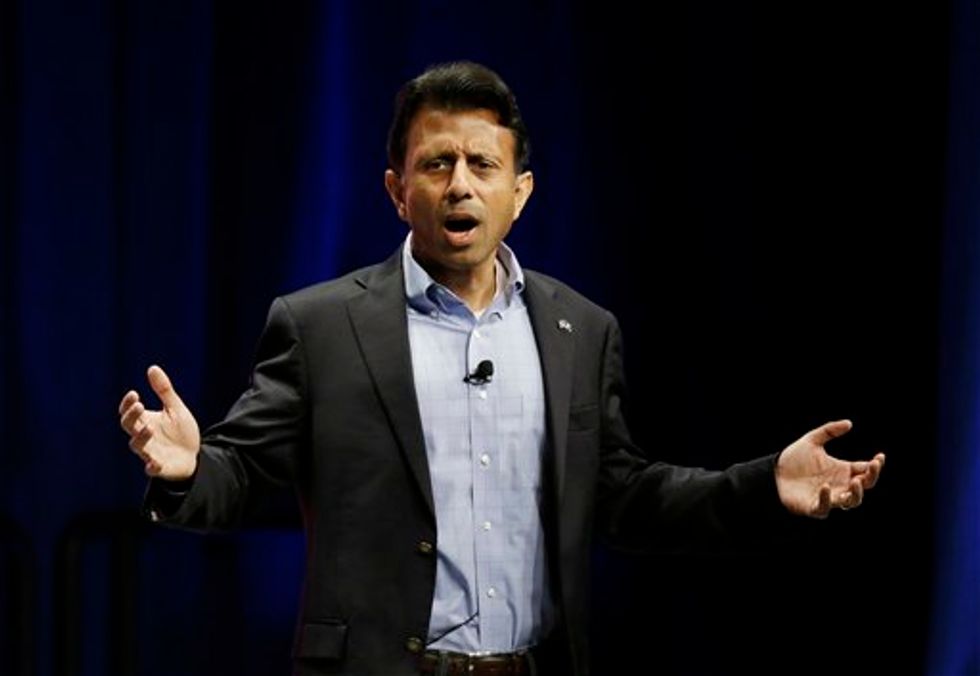 Republican presidential candidate Louisiana Gov. Bobby Jindal, addresses the Sunshine Summit in Orlando, Fla., Saturday, Nov. 14, 2015. (AP/John Raoux)
The order, which takes effect today, also allows police to monitor refugees already in the state who might pose a threat.
"The Louisiana State Police, upon receiving information of a Syrian refugee already relocated within the State of Louisiana, are authorized and directed to utilize all lawful means to monitor and avert threats within the State of Louisiana," the executive order states.
Jindal cites Friday night's terror attacks in Paris, France — which "were conducted by Islamic extremists, at least one of them a recent Syrian refugee" — as well as a lack of information about Syrian refugees coming to the U.S., as reasons for the order.
"It is foreseeable that the introduction of Syrian refugees into the United States without proper prior screening and follow-up monitoring could result in a threat to the citizens and property of this State," the Louisiana order says.
President Barack Obama "has intentionally kept our state in the dark about their irresponsible refugee relocation plans," the Louisiana Republican, who's also running for president in 2016, said in a Facebook post.
Fourteen Syrian refugees have been allowed to enter Louisiana so far this year, according to the State Department, but the White House plans to accept as many as 10,000 Syrian refugees into the U.S. in 2016.
Earlier on Monday, Obama pushed back against concerns over allowing Syrian refugees into the U.S. in the wake of the terror attacks in Paris on Friday, arguing that the instinct to allow Christian refugees but not Muslim refugees into the U.S. is "not American."