Republican presidential candidate Sen. Rand Paul (Ky.) introduced new legislation Monday designed to prevent refugees fleeing "high risk" countries from entering the United States in an "immediate moratorium."
The legislation would suspend visa issuance to those from countries with a "high risk" of terrorism. It would also impose a 30-day waiting period for background checks on visa issuance from other countries "until the American people can be assured terrorists cannot enter the country through our immigration and visa system" unless the person was already approved through the Global Entry program.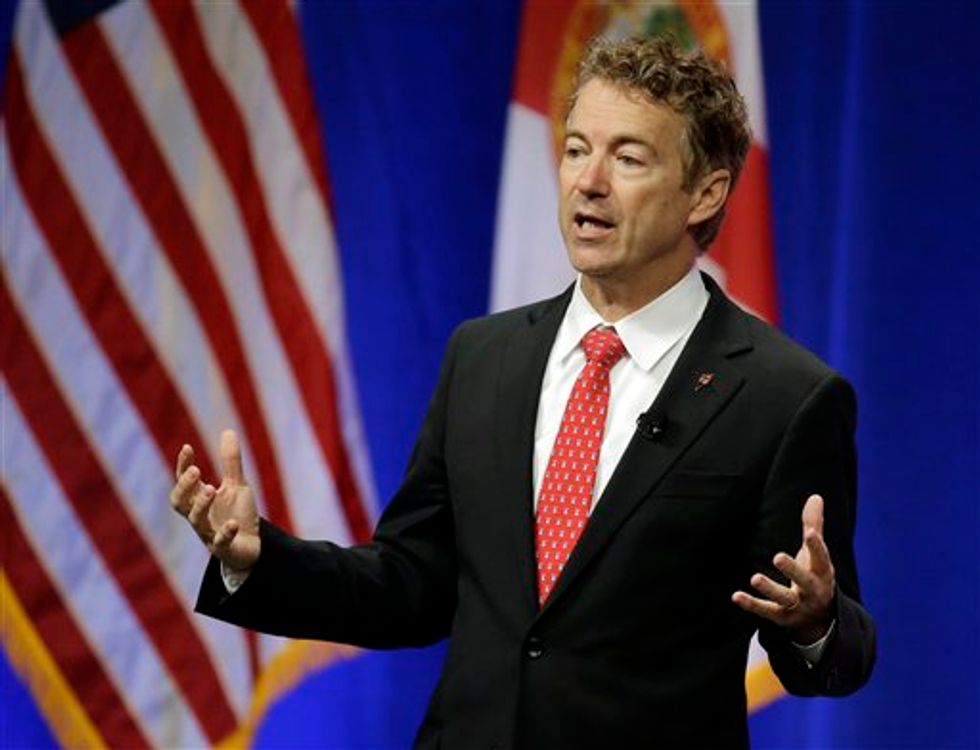 Republican presidential candidate Sen. Rand Paul (Ky.) addresses the Sunshine Summit in Orlando, Fla., Nov. 14. (AP Photo/John Raoux)
"The time has come to stop terrorists from walking in our front door," Paul said in a statement. "The Boston Marathon bombers were refugees, and numerous refugees from Iraq, including some living in my hometown, have attempted to commit terrorist attacks. The terrorist attacks in Paris underscore this concern that I have been working to address for the past several years. My bill will press 'pause' on new refugee entrants from high-risk countries until stringent new screening procedures are in place."
In a call with reporters Monday, Paul announced that his legislation would be applicable to some 30 countries with a "significant jihadist movement."
Paul's announcement comes while several conservative lawmakers are scrambling to block refugees from entering their states in the wake of Friday's terrorist attack in Paris that left more than 120 dead and hundreds of others wounded.
Paul's fellow Republican presidential candidate Louisiana Gov. Bobby Jindal signed an executive order Monday allowing state agencies and law enforcement officials to use any legal means to block refugees from entering the state. 
President Barack Obama heavily criticized Republicans for requesting greater scrutiny when accepting Syrian refugees into the country in the wake of the terrorist attacks, calling those sentiments "not American."