Republican presidential candidate Marco Rubio on Monday skewered 2016 rivals Ted Cruz and Rand Paul, contending they had a record of voting to weaken U.S. intelligence capabilities.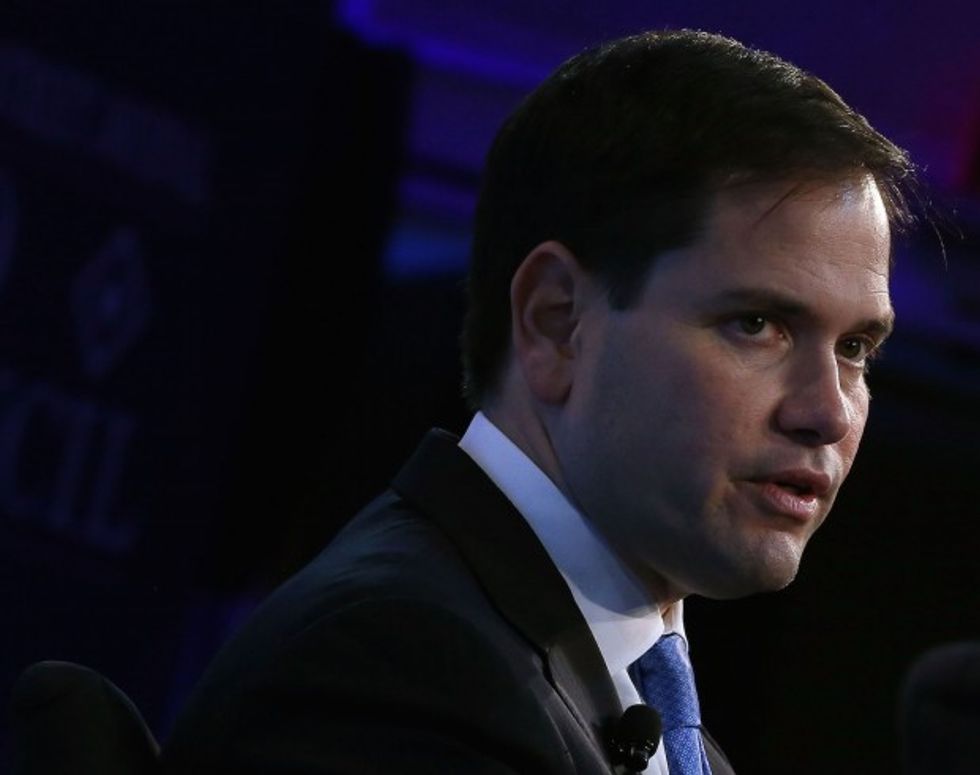 Mark Wilson/Getty Images
The Florida senator made his remarks at the Wall Street Journal CEO Council annual meeting when asked about the recent terror attacks in Paris.
"We are vulnerable. What happened in Paris could happen in any major American city at any moment at any time," Rubio said.
"And that's why our intelligence programs are so important. I think it's a distinctive issue of debate in the presidential race," he continued. "At least two of my colleagues in the Senate aspiring to the presidency, Senator Cruz in particular, have voted to weaken the U.S. intelligence programs just in the last month and a half. And the weakening of our intelligence-gathering capabilities leaves America vulnerable."
Rubio's criticism of Cruz was amplified by the Florida senator's press secretary who tweeted that the Senate record "shows Cruz voted with Harry Reid and Barack Obama to weaken US intel programs."
Senate record shows Cruz voted with Harry Reid & Barack Obama to weaken US Intel programs. Rubio voted no. https://t.co/PY8OnZ3Arh

— Alex Conant (@Alex Conant)1447722187.0
The criticism of Cruz also comes after the Texas senator made a veiled attack last week on his immigration record. Many political pundits foresee a Cruz v Rubio showdown for the Republican nomination.
—
Follow the author of this story on Twitter and Facebook: