Ominous voicemails were received by two Florida mosques over the weekend from a caller threatening attacks.
The Islamic Society of Pinellas County and Islamic Society of St. Petersburg received the messages from what sounded like the same person hours after suicide bombers linked to the Islamic State spread horror throughout Paris.
Some at the mosque feared the threats were in retaliation for the Paris attacks, WTSP-TV reported.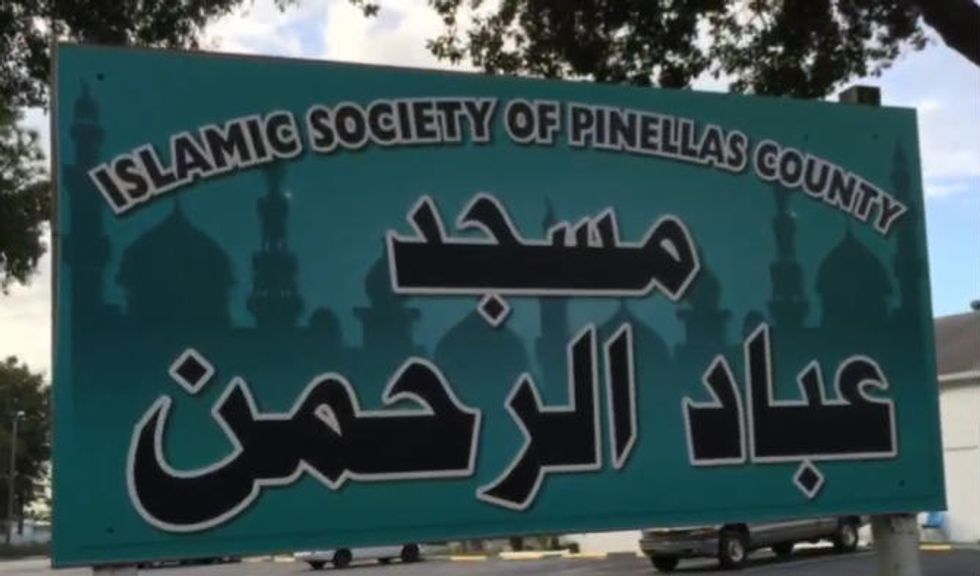 Image source: WTSP-TV
"I'm gonna have a f***ing militia come down to your Islamic Society of Pinellas County firebomb you and shoot whoever's there on site in the head I don't care if it's f***ing 2 years old or 100," the caller said in the chilling message.
"This is a terrorist act," he added.
The FBI said it interviewed the man who they determined made the calls but found "no actual plan or plot to carry out the threats."
However, the Council on American Islamic Relations was not satisfied by the response, calling for federal charges to be filed against the individual who allegedly made the threats.
"I don't know what it takes for the FBI to consider a threat against American Muslims legitimate more than a person saying he wants to firebomb Muslim community centers," Hasaan Shibly, a spokesman for CAIR, told WTSP-TV.
"We are confident in the Department of Justice, and they've assured us that they are investigating this and we expect to see federal charges against this individual today or tomorrow," Shibly said.
The FBI did not immediately respond to TheBlaze when asked if any charges would be filed.
(H/T: WTSP-TV)
–
Follow Jon Street (@JonStreet) on Twitter